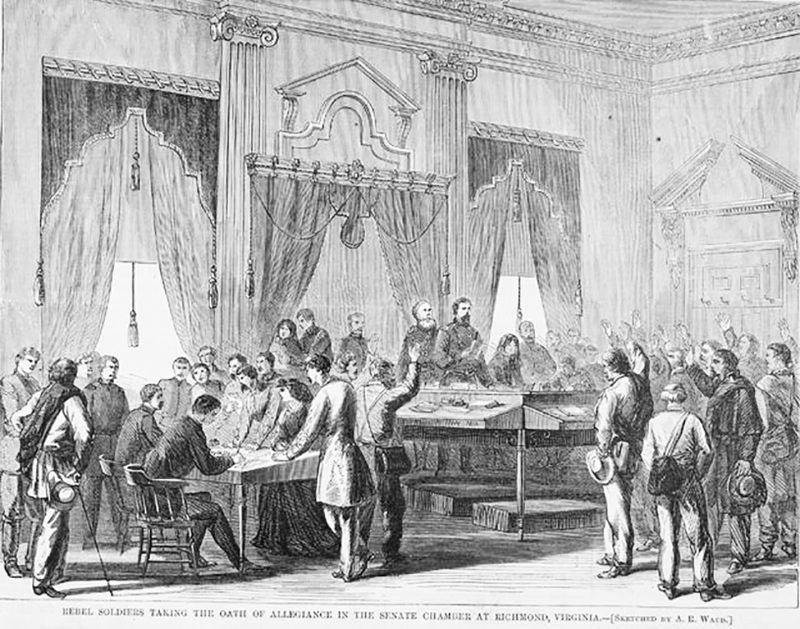 RADFORD – Glencoe Mansion, Museum and Gallery's Instagram and Facebooks pages are a great resource for local history lessons.  Each week, for example, Glencoe publishes "Wharton Letter Tuesday," an excerpt from Glencoe builder and inhabitant General Gabriel Wharton's letters to home during the Civil War.
"On April 9, 1865 Gen. Robert E. Lee surrendered to Gen. Ulysses S. Grant at Appomattox Court House, Virginia. Although that was the beginning of the end of the Civil War, it would take a few more months for the Confederacy to fully fall," the latest post reads. "For Gen. Wharton's part, he was in or around Lynchburg on April 9. He and his men were granted a leave of absence on April 12, which they used to return home. Gabe returned to Nannie and William at Arnheim until June of 1865. On June 20 he traveled to Lynchburg to formally surrender. He wrote to Nannie on June 21: "Well the Count and I marched up this morning surrendered ourselves & were paroled." They took an oath of allegiance to the United States, similar to the scene depicted in this picture. Then they were given passes to go home, and Gabe once again his family at Armheim."
To read the rest of Gen. Wharton's letters throughout the Civil War, visit Glencoe to get your copy of "The Whartons' War." The gift shop is open 10 a.m. – 4 p.m., Wednesday to Saturday and 1-4 p.m. Sunday.