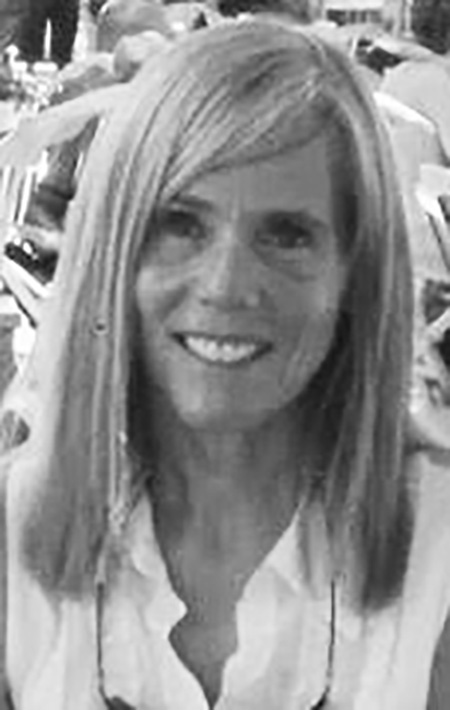 Janice Gibb passed away Friday, May 19, 2023, in Christiansburg, with her husband by her side.
Janice is survived by her dedicated husband of 51 years, Colin Gibb; her two children, Robert Gibb and Emily Snyder; daughter-in-law Carrie Gibb; son-in law Adam Snyder; her grandchildren Sebastian and Parker Gibb, and Isabel, Fiona and Luke Snyder; a brother, Jonathan Payne; a sister-in-law, Nancy Payne; a brother-in-law Andrew Gibb; a sister-in-law Patricia Gibb; several nieces and nephews; cousins-in-law; as well as many friends.
Janice was preceded in death by her parents, Burton Payne and Vivian Payne.
She was a devoted wife, mother, grandmother, and friend, known for her kindness to others and love of animals. She took great pleasure in playing tennis, doing yoga, and walking on the beach. Her love for her family was only closely paralleled by her love for her dogs.
A graduate of University of Richmond School of Business, where she was elected to Beta Gamma Sigma Honor Society and served as Secretary of the Student Government Association, Janice went on to become a computer systems engineer at Virginia Tech. Upon retirement, she devoted her time to the Montgomery County Animal Care and Adoption Center, providing care to animals at the Center. She also enjoyed spending time with her grandchildren and traveling the world.
A celebration of life will be held at a later time. In lieu of flowers, the family requests that donations be made to the Montgomery County Friends of Animal Care and Control (https://www.mcfacc.org – PO Box 133 Christiansburg, VA 24068) and the Alzheimers Association (https://www.alz.org/ – 225 N. Michigan Ave. Floor 17 Chicago, IL 60601).
The family would like to thank Sydney McGinty, Hannah Vest, and Terri Macomber for their kindness and compassion, and Commonwealth Senior Living and Medi Home Health and Hospice for the wonderful care they provided during the last few months.