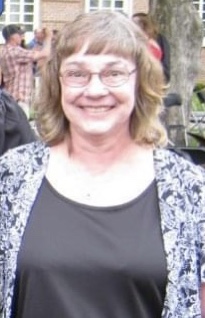 Kathryn Irene Faller, 67, passed away on Sunday, Jan. 15, 2023.
She was preceded in death by her mother, June Irene Reifsnyder Kerns.
Survivors include her husband of 46 years, Earl John Faller; a son and daughter-in-law, Kevin and Lauren Faller; a daughter and son-in-law, Kimmy and Trey Dawson; grandchildren Aven, Lane, Lorelei, Zelda, Doug, Dax, and Matilda; her father, William Walter Kerns, a brother and sister-in-law, William and Lisa Kerns; nieces Leslie, Natalie, Kristin, and Laura; and many other relatives, and friends. 
The family will receive friends from 5 p.m. until 6 p.m. on Wednesday, Jan. 25, 2023, at the Mullins Funeral Home in Radford. Memorial services will begin at 6 p.m.
The Faller family is in the care of Mullins Funeral Home in Radford.