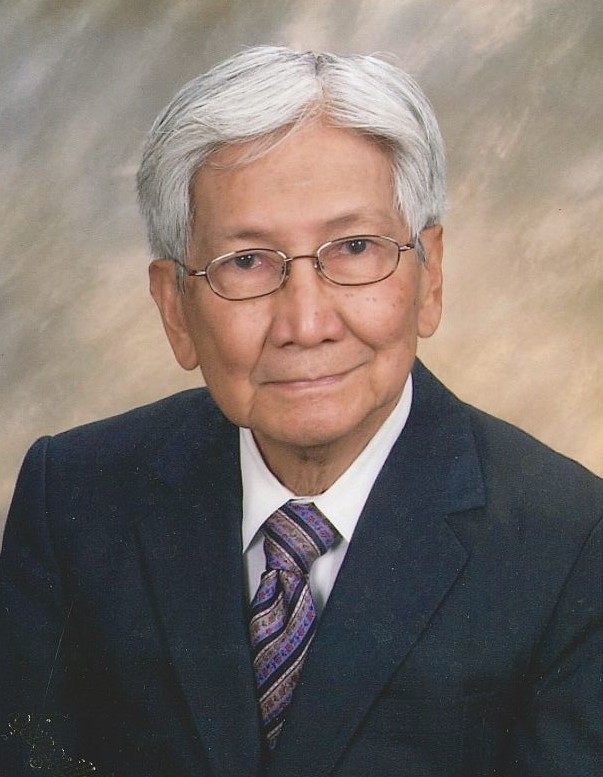 Dr. Ernesto Milla Cube, 90, of Radford, passed away on Friday, Nov. 25, 2022.
Ernie was born in Tarlac, Philippines. He was preceded in death by his parents Rogelio and Encarnacion Cube, and four brothers and three sisters.
He is survived by his wife of 60 years, Shirl; his daughters, Mimi Ridpath (Mark) and Rosanne Tickle (Steve); a granddaughter, Marlee Barboza (Patrick); grandsons Miller Ridpath and Merritt Ridpath; and many nieces and nephews.
Ernie was an instructor and the Chief of Staff in the Department of Ophthalmology at Vanderbilt University, the Veterans Hospital, and Nashville General Hospital prior to starting his private eye practice in Radford in 1963. Dr. Cube was the first ophthalmologist in Radford and also established offices in Pulaski and Wytheville.
He was a past president and a Paul Harris Fellow of the Radford Rotary Club and was a longtime member and deacon emeritus of First Baptist Church in Radford. 
The family received friends on Friday, Dec. 2, at First Baptist Church, Radford. Funeral services followed with the Rev. Diana Farrell White and the Rev. Kent Taylor officiating. Interment was private. 
In lieu of flowers, please consider a donation to First Baptist Church, 215 Third Ave., Radford, VA 24141 or follow this link https://giving.younglife.org for an online donation to the Southwest Columbus Young Life organization. Checks can also be submitted to Southwest Columbus Young Life at 1200 Chambers Road, Columbus, OH 43212 Suite 301.
The Cube family is in the care of Mullins Funeral Home & Crematory in Radford.