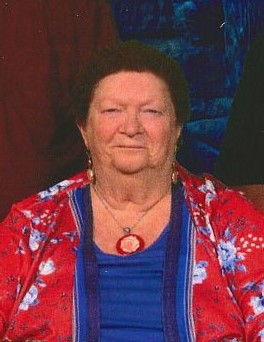 Diana Marie Simmons Shane, 79, of Belspring, passed away on Saturday, Oct. 22, 2022.
She was preceded in death by her parents, Francis and Prudie Simmons; her husband, James Allen Shane; a grandson, Jamie Brown; sisters Elizabeth Cottrell, Dwanda Burack, and Virginia Sumpter; and a brother, Francis Simmons.
Survivors include her sons, Jeffrey Allen Shane and Christopher Ryan Shane; a daughter, Shannon Marie Shane; grandchildren Jesse Austin Shane and Kayla Marie Brown; two great-grandchildren; a brother, Robert Simmons; a canine companion, Maggie May; and many other relatives, and friends. 
The family received friends on Thursday, Oct. 27, 2022, at the Mullins Funeral Home in Radford. Funeral services followed with Ginny Tompkins officiating. Interment followed at the Southwest Virginia Veterans Cemetery in Dublin.
The Shane family is in the care of Mullins Funeral Home & Crematory in Radford.