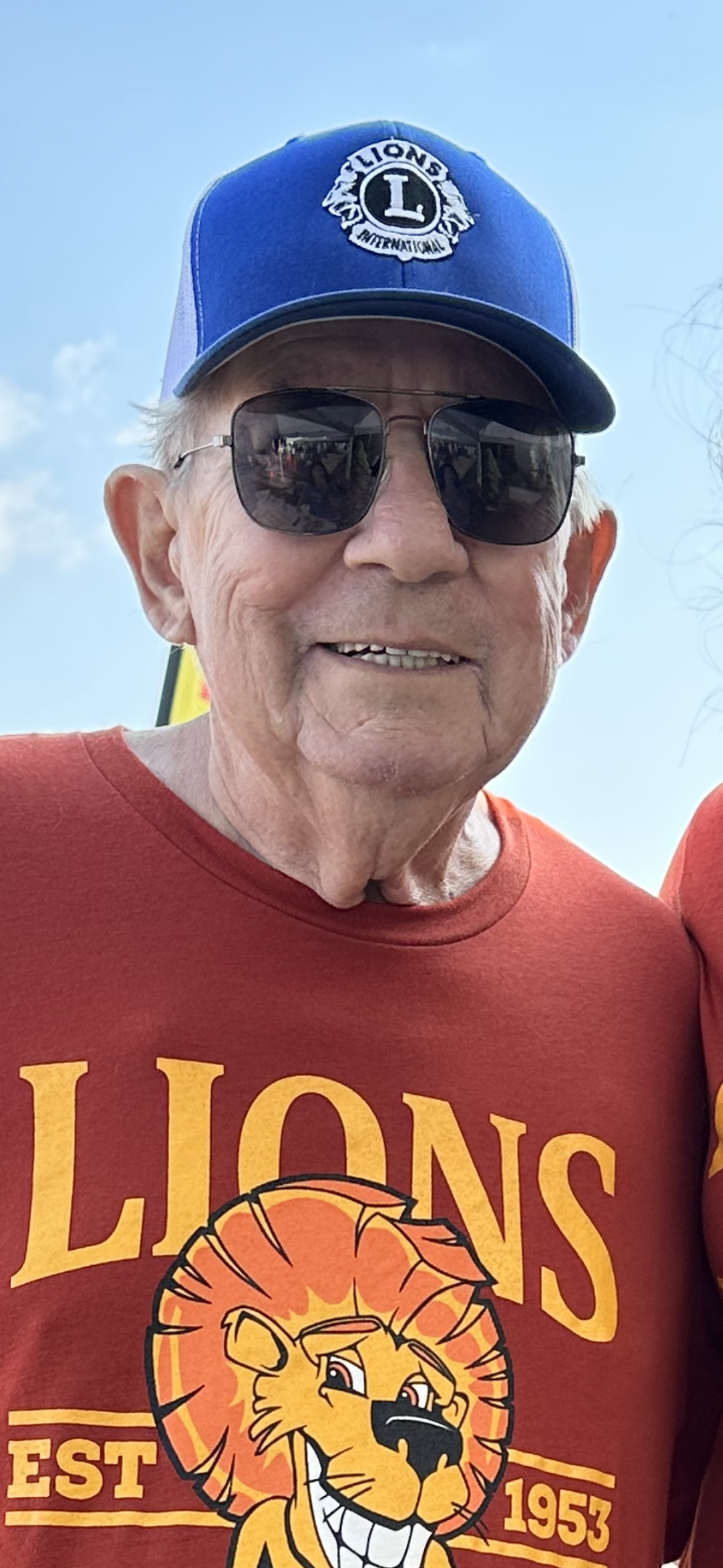 Noah David "Dave" Conner, Sr., 81, of Dublin, Virginia, passed away at his home on August 8, 2023.  
Dave, fondly known as Big Dave, was born to Luther and Grace Conner, on June 1, 1942, in Radford, Virginia.  He was a graduate of Radford High School, and completed undergraduate study at Virginia Tech.  Dave worked at Kollmorgen as a Quality Control Manager until his retirement, after which he enjoyed spending his free time with his family, working in the garden or in his barn.  A child of the doowop era, he was truly "a classic," just like this 1964 Plymouth Fury Convertible.
Dave is survived by his wife of 55 years, Patty, and his three children, Kristina and Matthew Legg, Sr., Noah David and Stephanie Conner, and Rebecca Conner.  Dave is also survived by three grandchildren, whom he treasured: Madolyn Legg, Coralee Conner, and Noah David Conner, III.  He is survived by his brothers, Luther and Joy Conner of Christiansburg, Virginia, and Dan and Faye Conner of Radford, Virginia, and sisters Mary Lynn Conner, of Radford, Virginia, and Rebecca "Becky" and Wayne Hewitt of Chesterfield, Virginia.  Dave is survived by his wife's siblings, Sue and Jim McAlister of Christiansburg, Virginia, Chelsea and Richie Hurst of Riner, Virginia, Avria Hall and Kathy Henderson of Blacksburg, Virginia, Terry and Vickie Hall of Florida, Tim and Kim Hall of Dublin, Virginia, and Larry and Bonnie Hall of Dublin, Virginia.  Dave is survived by many nieces, nephews, great-nieces, great-nephews, friends, and non-biological loved ones who all knew him as "Uncle Dave."  Big Dave will also be remembered as second father to Brian Quesenberry, and several others who affectionately saw him as a father-figure as well. Dave was preceded in death by his parents, Luther Ishmeal and Grace Earles Conner, father- and mother-in-law, Avria "Ebb" and Mattie Smith Hall, his precious grandson, Matthew Anthony Legg, Jr., and his cherished niece, Terri Lynn McAlister Padgett.
Growing up on the New River, Dave enjoyed the outdoors immensely.  He kept an impressive garden for many years, attended many fishing trips on Lake Erie with his friends, spent countless hours tending to his pool, and loved taking care of the many deer and birds that visit his home daily.  He shared his love for animals with his family and had several beloved basset hounds over the years.  Dave was also passionate about sports.  He loved tailgating and Virginia Tech, but he also coached his own children's teams and attended as many of his grandchildren's games as he could.  
Dave experienced health issues from an early age that would later disqualify him from military service.  However, Dave led a life of service to his community.  He was a very active member of the Dublin Lions Club for forty years, an accomplishment of which he was very proud.  During this time, he held many leadership positions, including President.  He was responsible for co-establishing the Leo Club at Pulaski County High School during his tenure.  As an eye transplant recipient himself, he valued the opportunity to go into local schools to test students' eyes as a certified screener for the Lions' Kidsight USA campaign. And you could always find him serving Lion Dogs at the New River Valley Fair and the Flea Markets.  Dave was a member of Mt. View United Methodist Church, where he served as Youth Leader when his children were young.
The name David means "beloved" and there is no better way to describe him.  He loved his family fiercely and was loved by them to no end.  He never met a stranger and would do anything for anyone.  He would give you the shirt off his back, although if he was at home, he probably wasn't wearing one.  🙂  You could hear his whistling before you ever saw him and his laugh was infectious.  He could find humor in any situation, with the quickest of wit.  He had an undying love for his wife and his children and grandchildren were his pride and joy.  He had the kindest heart and always put others before himself, taking care of his family tirelessly.  He couldn't and wouldn't sit still – he always had a reason to go to the store. An OG Black Friday shopper from the days of Cabbage Patch Kids, he was skilled at finding a bargain, whether he needed it or not. He was a role-model to many and he has left a legacy to behold.  
The family would like to thank all of the doctors, nurses, and caretakers at UVA Medical, Blue Ridge Cancer Center, Radford Carilion Hospital, Roanoke Memorial Hospital, Jefferson Surgical Clinic, LewisGale Hospital – Pulaski, and Carilion Clinic Outpatient Therapy in Dublin and special nephew, EMT, Tyler Hall, who was on the scene more than once when he was needed.    
Dave's family will host a Celebration of Life event on Saturday, August 26, from 2:00 – 6:00 pm at the Dublin Lions Club.  This will be Big Dave's kickoff tailgate for this season. Come as you are and stay for as long as you like. In lieu of flowers, please consider making a donation to the Matthew Legg, Jr. Memorial Scholarship or the Dublin Lions Club in Dave's name.  If you feel inspired by Dave's life of service, consider membership in your local Lions Club or find another way to serve your community. 
The Conner family is in the care of Mullins Funeral Home & Crematory in Radford, Virginia. www.mullinsfuneralhome.com