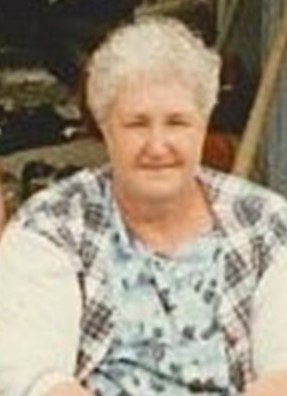 Roberta L. Breeden, 78, passed away on Friday, Sept. 1, 2023. 
She was born April 19, 1945, in Montgomery County to Ethel and Elijah Collins. She retired from Radford University where she enjoyed serving food to all the students and staff. She was preceded in death by her loving husband, Doug Breeden; parents, Ethel and Elijah Collins; son, Gene Breeden; daughter-in-law, Susan Breeden; brothers, Tater, Russell and Bud Collins; and sisters, Pauline Booth and Rosemary Gathercole.
She was a loving mother and mawmaw to her children, grandchildren and especially great grandchildren. She loved watching her great grandchildren playing in their sports events and was always there cheering them from the car.
Survivors include her children, Junior Breeden, David Breeden, Judy Breeden, Pam McManus, Kaleigh McManus, and Amanda Kitchner (Carl); sister and brother-in-law, Lulu and Charlie Moore; brother, Buck Collins; great grandchildren, Christian Kitchner, Danny and Daryl Stanley, Bubbie and Trenton Ramirez; and many other relatives and friends.
The family received friends Tuesday, Sept. 5, 2023, at the Mullins Funeral Home in Radford. Funeral services will be held at 11 a.m. Wednesday, Sept. 6, 2023, at the funeral home with Pastor T. Michael Bond officiating. Interment will follow in the Centennial Christian Church Cemetery in McCoy.
In lieu of flowers, please consider contributions to the Blue Ridge Cancer Center.
The family would like to thank Blue Ridge Cancer Center (Dr. Mock), Deetta Ray, Dr. Ringold, Dr. Skewes, and all of the Intrepid Hospice family.
The Breeden family is in the care of Mullins Funeral Home & Crematory in Radford.