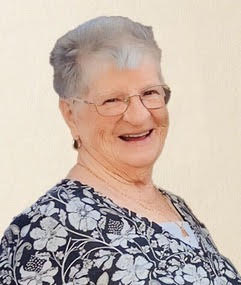 Bobby Lee Keister, 82, of Lake Worth, Fla., passed away Nov. 17, 2022.
Bobby, called "Mamaw" by those who knew and loved her, will be lovingly remembered by her family, including her sons, Ira Lee Keister and Danny Keister (Amy); grandchildren Natalye, Ashley (Andrew), Kayla (Dennis), Rebecca, and Kendall, great-grandchildren Owen, Alice, Tyler, Cara, Hailey, and Jordan; and brother Franklin Shephard.
She was predeceased by her son, Butch Keister.
The family received relatives and friends Sunday, Nov. 20, 2022, at Tillman Funeral Home and Crematory, 2170 S. Military Trail, West Palm Beach.
Further services for Bobby took place in Virginia under the care of McCoy Funeral Home, 150 Country Club Drive SW, Blacksburg, where a visitation took place Saturday, Nov. 26, 2022, followed by a graveside service at Roselawn Memorial Cemetery in Christiansburg on Saturday.