Photos by Jon Fleming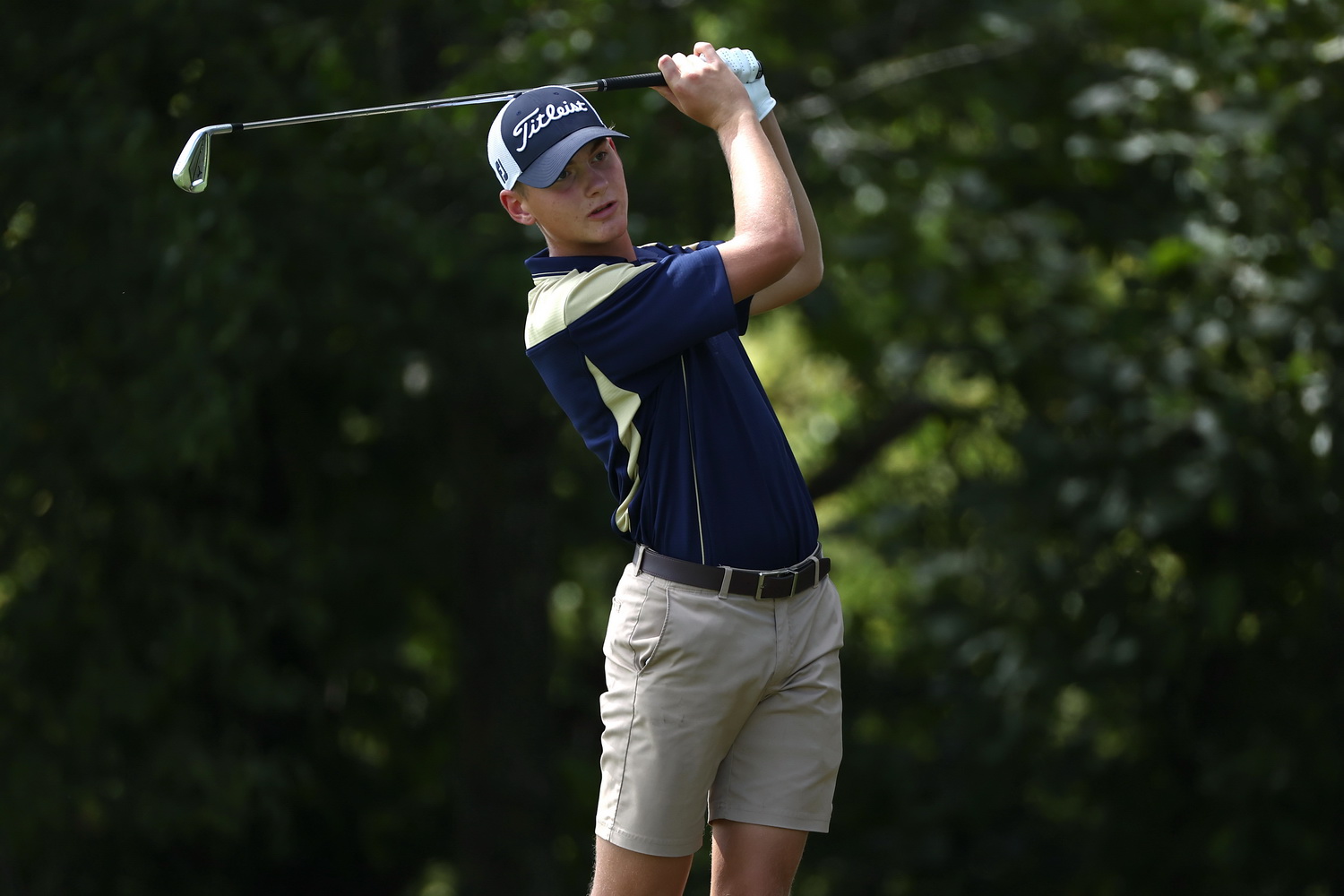 Christiansburg's Josh Cummins tees off on hole number 12 at Auburn Hills as the Blue Demons hosted a River Ridge District tournament on Monday afternoon. Cummins carded an 80, which was matched by teammate Calvin Rezac. Carter Dudash shot a 73 which tied him for ninth individual on the day.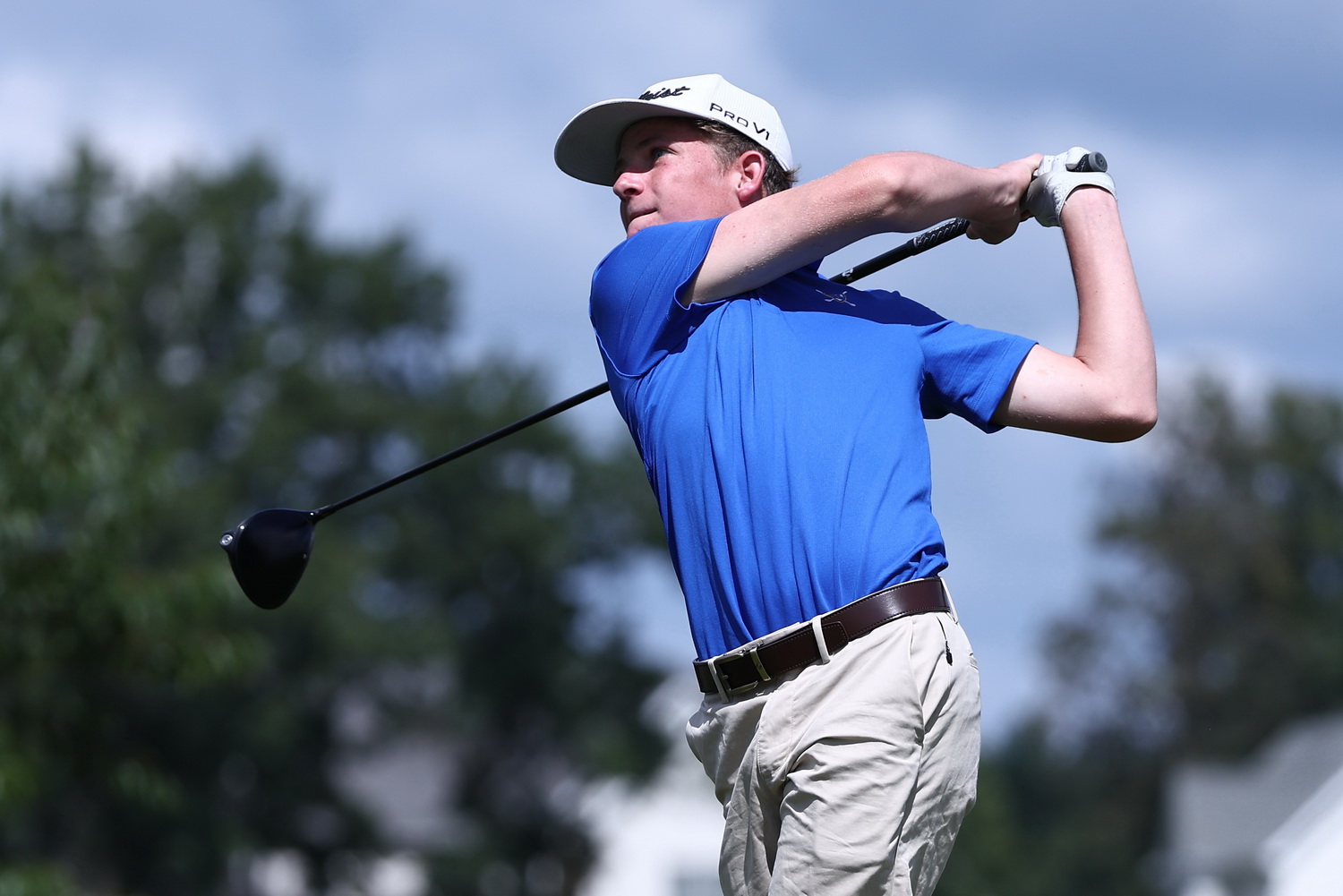 Blacksburg's Pierce Campbell watches his drive on number 10 at Auburn Hills. Campbell shot a 73 (tied for ninth) on the day, and the Blacksburg team won with a low score of 283. They were led by Cameron Sharp and Jack Skinner, who both shot 70 (tied for third).