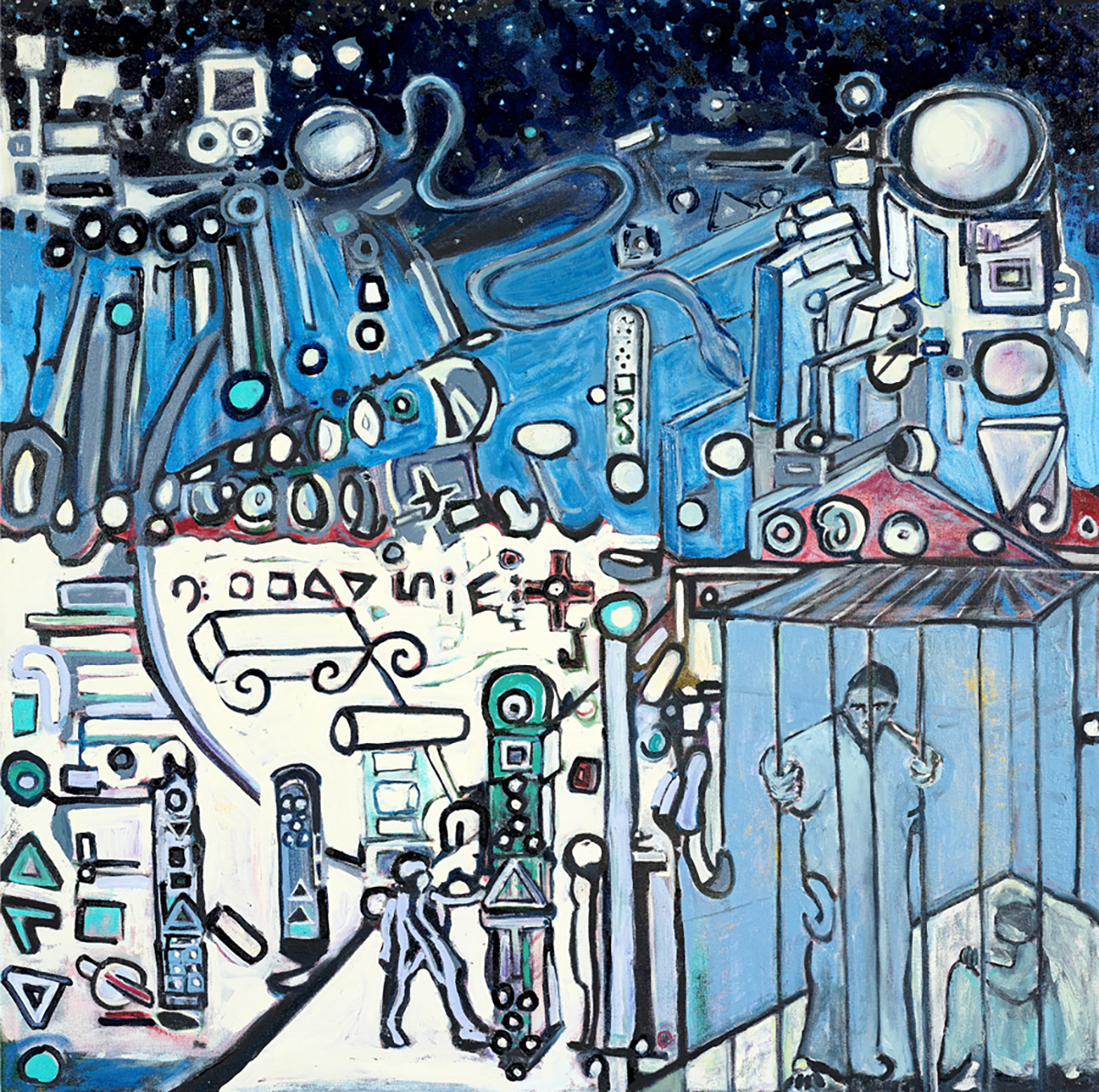 Blacksburg Museum and Cultural Foundation, in partnering with The Lyric Theatre's
production of Lucinda McDermott's one-woman-play, O'Keeffe!, presents "What's Yours, What's Mine? Artists' Boundaries and Balance: A Georgia O'Keeffe Inspired Exhibit" at the Alexander Black House main galleries, 204 Draper Road SW in Blacksburg.
The exhibit will be on display beginning March 21 and will run through May 6. Admission is free. Exhibit hours are Tuesday through Saturday from 10 a.m. until 4 p.m. 
An opening reception will be held on Friday, March 24, in the Alexander Black House from 5:00 to 7:00 p.m. It will be free to the public.
In collaboration with The Lyric Theatre's presentation of McDermott's play, the drama's O'Keeffe summons the audience to answer Georgia O'Keeffe's question, "Was it me or was it my mentor?"
The play takes the audience on a journey with O'Keeffe from 1915, when she tears up her work to date and starts over in black and white abstractions, developing a personal language to better express her feelings and ideas. She moved to New York in 1918, where she found recognition but existed in the shadow of manager and husband Alfred Stieglitz. Was it his photographs of her (more than 200) that enticed the art world, or was it her own craft that led to fame?
In early February, the museum sent out an open call for art work inspired by Georgia O'Keeffe, with the themes of boundaries, life challenges, and ownership. The museum received submissions from both local and international artists. The twenty works of art selected for this exhibition include paintings, photographs, and sculpture.