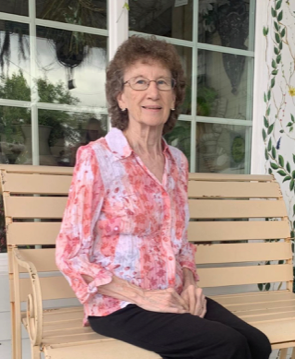 Patricia Colleen Viers Blackburn, 80, of Radford, passed away Tuesday, Sept. 12, 2023. 
She was a member of Snowville Baptist Church and was an administrative assistant for over 23 years with Radford OBGYN Office. She was preceded in death by her parents, Henry and Rosa Viers; and her husband, Cadell Blackburn.
Survivors include her son and daughter-in-law, Jason and Susan Blackburn of Riner; daughter and son-in-law, Michelle and Joe Curtis of Riner; grandchildren, Hannah Brown (Travis), Emily Meade, Alicia Blackburn, and Brayden Blackburn; step grandchildren, Jordan Patterson and Cole Curtis; great granddaughter, Evelyn Meade; step great grandson, Weston Patterson; sister, Euna Spence; and many other relatives and friends.
The family will receive friends 10 a.m. -12 p.m. Monday, Sept. 18, 2023, at the Mullins Funeral Home in Radford. Funeral services will begin at 12 noon with Rev. Neil Wood officiating. Interment will follow in Highland Memory Gardens in Dublin.
In lieu of flowers, please consider contributions to Carilion Hospice of the New River Valley.
The Blackburn family is in the care of Mullins Funeral Home & Crematory in Radford.