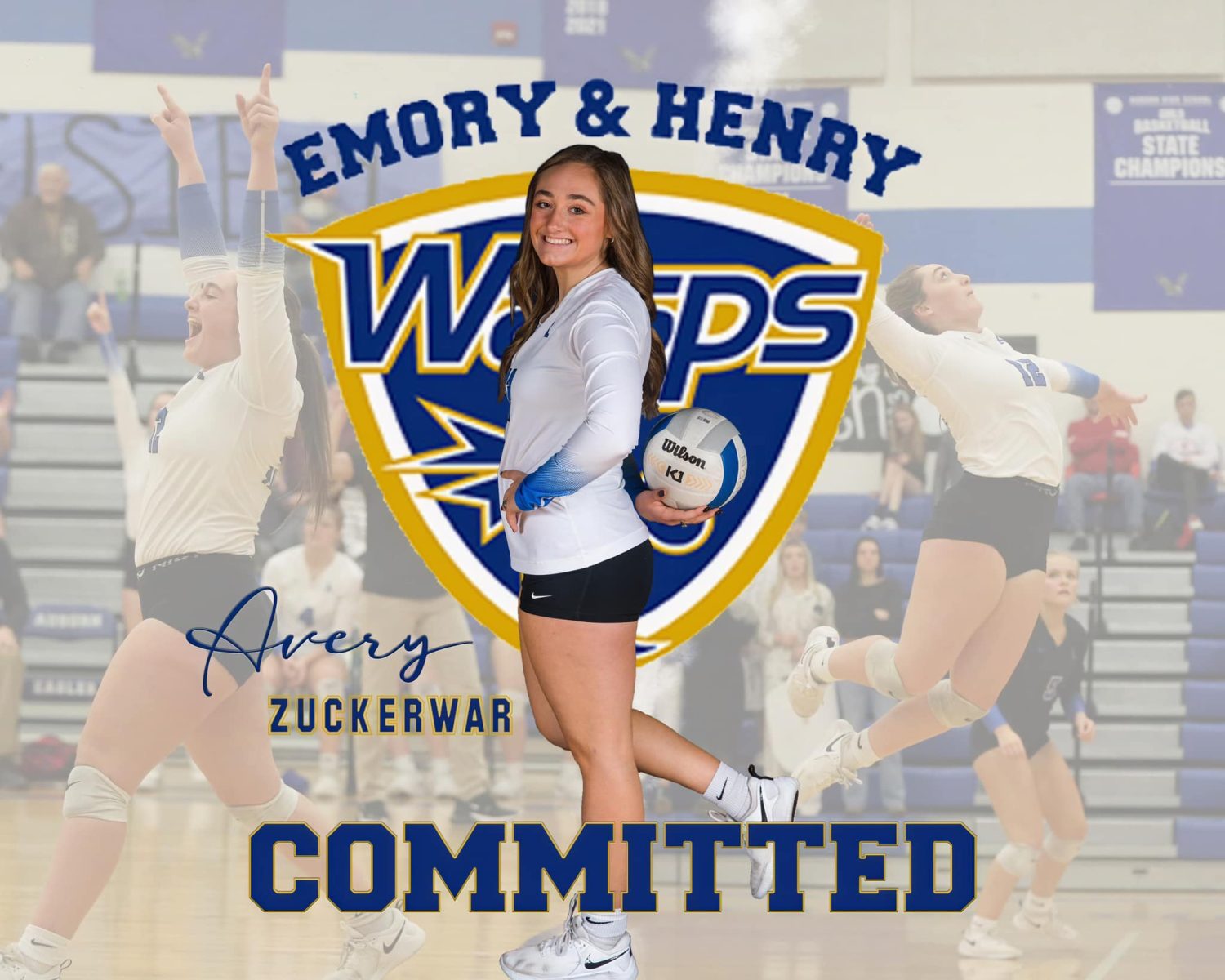 By Marty Gordon
Avery Zuckerwar was this past season's Class 1 volleyball Player of the Year, helping lead Auburn High School to another state title. Monday, she announced plans to continue her playing career at Emory & Henry College. 
"I committed to Emory & Henry because of the close-knit feel of the campus community," she said. "I'm really looking forward to working with Coach Newberry and the rest of the team. I'm so excited to be able to continue to play the game I love."
Earlier this year, Zuckerwar was named the Mt. Empire District, Region C, and State Class 1 Player of the Year.
As a senior, Zuckerwar had 362 kills, 62 aces, and 340 digs.
Emory & Henry College is a private liberal arts college in Emory, Va. The campus covers 335 acres of Washington County, which is part of the Appalachian highlands of Southwest Virginia. The college was founded in 1836. 
The latest enrollment numbers show 943 students on campus.
The National Collegiate Athletic Association (NCAA) announced on July 9, 2021, that Emory & Henry College has officially been accepted as a provisional member of Division II, capping a 48-year run as a charter member of Division III. 
Emory & Henry will join the South Atlantic Conference (SAC) for the 2022-23 academic year after accepting an invitation to join the league.
In January, Emory & Henry announced the hiring of Pam Newberry as the college's next head volleyball coach. Newberry joins the Emory & Henry staff after an extremely successful six-year run at nearby Patrick Henry High School.
In her six years leading the Rebels (2017-22), Newberry amassed a 131-31 record, winning the 2018 VHSL Class A State Championship. Her program also made five state appearances. Patrick Henry made the state semifinals in 2019 and in the spring 2021 season. Her 2019 squad won 31 matches.
At Emory & Henry, Zuckerwar plans to major in biology and wants to explore more around the topic of genetics.