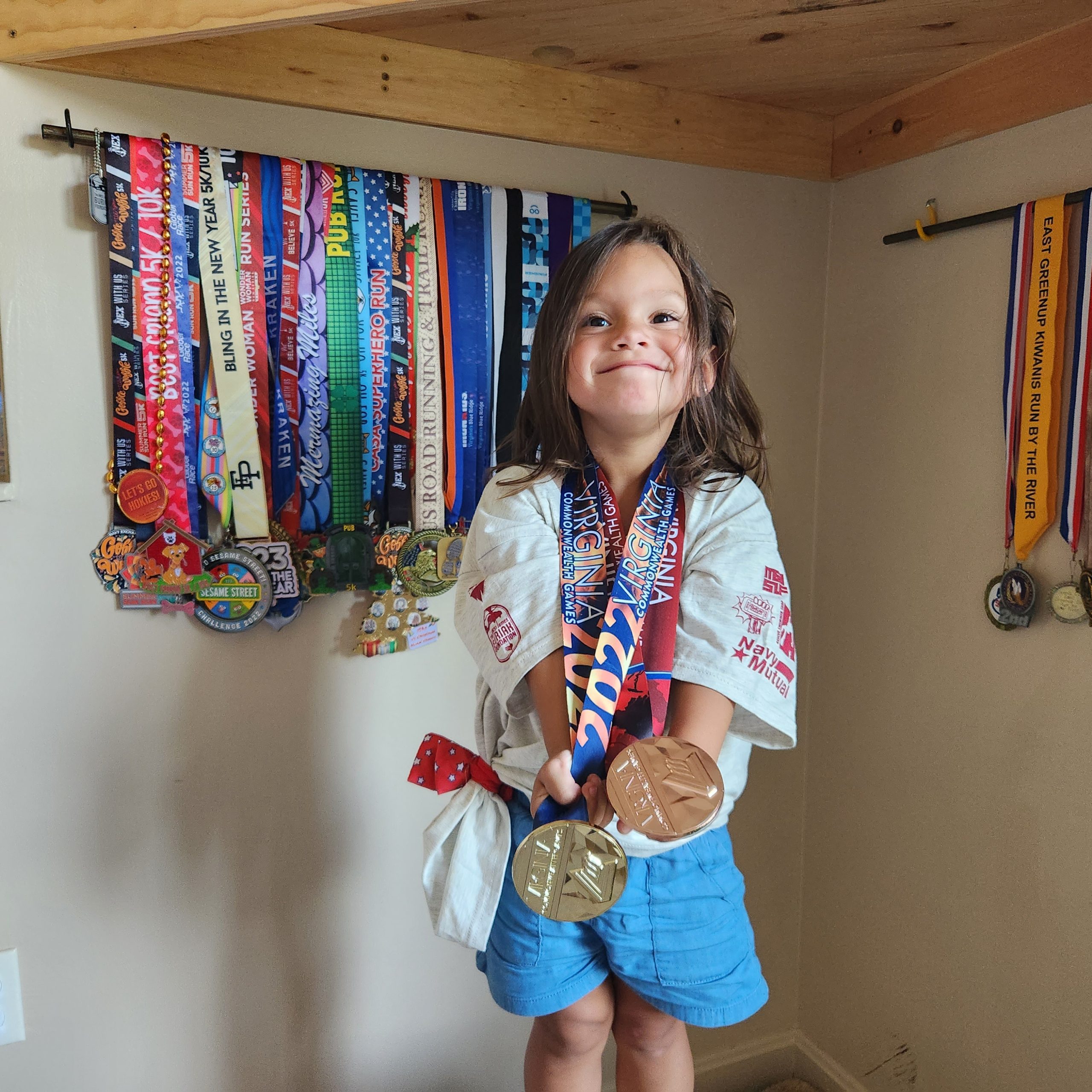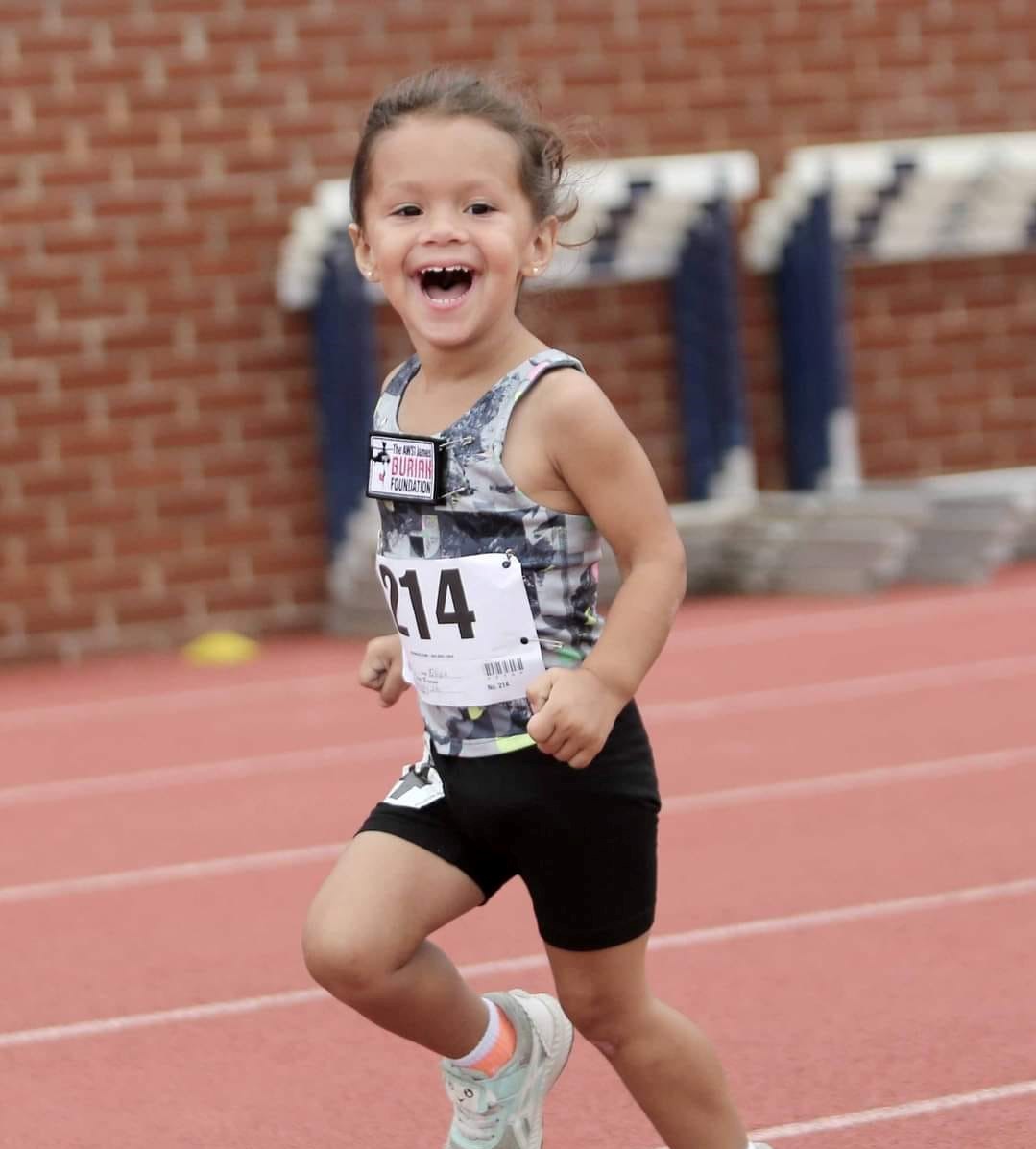 By Marty Gordon
Olivia Hawes of Blacksburg holds world records for running and when she crossed the finish line last week for a 6.15K in Virginia Beach, she topped 200 total miles in her young career. She has run more than 20 5Ks in nine different states and has a goal to run one in all 50 states. The unbelievable fact is that Hawes is only two years old. 
She has the fastest mile and most 5ks for a 1-and 2-years old along with being the youngest and second youngest competitor in the VA Commonwealth Games' 33-year history.
This career is just starting and got started at a very early day. 
Her parents, Jason and Angel, said she came out of the womb running. "When she was a few months old, I would take her to pool and she would run her legs as they touched the water," Jason said. 
"She did everything pretty quickly. I feel like she did a pushup at two hours old," he said with a laugh.
Olivia was crawling at five months, walking at eight months and was running at 10. 
Of course, some of that competitive nature might come from her father as he was a swimmer in the U.S. Navy. 
Sometimes, Olivia catches race organizers by surprise as there are no age categories for someone this young. Her parents say they have seen the number of young runners increase during their daughter's participating, calling it inspiring and encouraging.  
She runs to support TheAWS1JamesBuriakFoundation and ran in last week's Virginia Beach Loosefoot 616 memorial run. The race honors the Loosefoot 616 the Navy helicopter crash that killed five sailors including a rescue swimmer from Salem, James Buriak. 
Olivia's father was a Navy Rescue swimmer from Roanoke, and the Buriak name is an important mission for the Hawes family so his name is never forgotten. 
Her time this past week at the 616 Memorial Run was 36:30. 
Her father said she simply loves to run. Typically, he runs with her and surprisingly, Olivia has never stopped and asked him to carry her during races. Instead, he has had found himself trying to keep up with her.
"She has never stopped in the middle of race. She thrives to the cheers during many of the events and as she approaches the finish lines," Jason said. 
Her mother pointed out earlier this week Olivia loves her medals as they hang from the family's playroom. The most important goal seems be trying to run a race in 50 states. Again, she holds medals from nine different states. 
"She is a competitor at heart and the goal, I really think, is that she is bound for the Olympics," Angel said.
Olivia is also active as a young gymnast at Virginia Tech Techniques in Christiansburg and has her own small gym setup in her family's living room.
Olivia's running has inspired her cousins to run and get involved in sports. Her 9-year-old cuz has gotten good at long distances and hasn't lost in her age group in 10 races in the 5K and 10K. 
To follow Olivia's journey, checkout her Facebook page at Olympic Olivia. She also has a Instragram page.