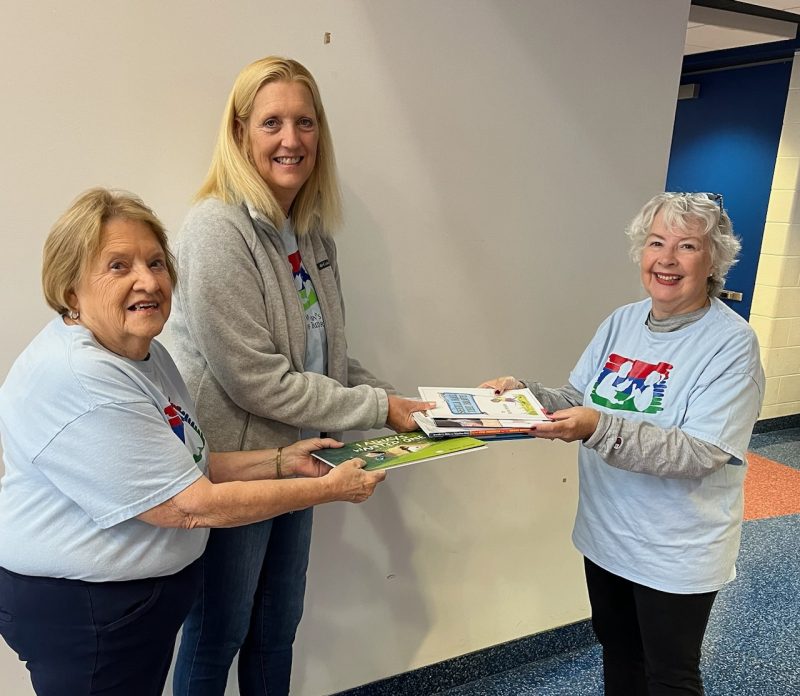 RADFORD – The Women's Resource Center of the New River Valley has recently been added to the Woman's Club's programs in order to provide books for children who are housed in the Emergency Shelter.   These books, for infants to middle school, will be distributed by the Resource Center staff due to confidentiality issues. The children will be able to keep the books they choose.
The successful expansion of the literacy programs can be credited to the commitment of the members of the club who reside both in Radford and Pulaski County and also to the generous community support of the Woman's Club's annual fundraising letter campaign. 
The Woman's Club of Radford has been supporting children's literacy since 1993, beginning with Babies into Books (BIB) for newborns born at the old Radford Community Hospital.  
This program continues at the Carilion New River Valley Medical Center.  In 1995, the club's Reading is Fundamental (RIF) program started at Radford's McHarg Elementary School.  This program now includes Riverlawn and Snowville Elementary Schools in Pulaski County.
Submitted by the Woman's Club of Radford