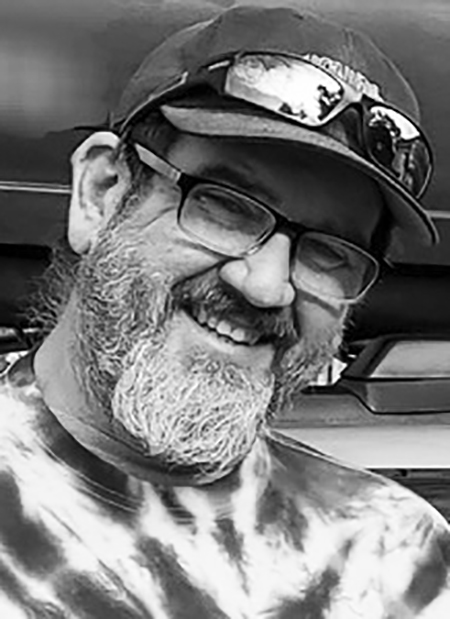 With great sadness, the family announces the death of Douglas Alan White, 50, of Blacksburg, on March 5, 2023.
He was predeceased by his father, Charles Earnest White. 
Doug was found at home, resting peacefully, having passed away in his sleep. He was a devoted father, uncle, brother, son, and friend who lived and loved passionately and fought for what he believed in. He dared to be a squeaky wheel, a thorn in the side, and a beacon of hope for those struggling in darkness. Doug was invested in his community; working alongside concerned citizens and the city council to make his hometown and loved ones safe. 
Doug brought everything he had to the table. He was a hard worker, a brilliant contractor, and a fixer of anything. His creative talents can be seen in many interior and exterior spaces from the Blacksburg area to Richmond.
Doug is survived by his three sons, Sterling, Hayden, and Riley White; his ex-wife April Walsh; his mother, Linda Seigfried; his two brothers and sister and their families: Chris and Mitzi White with children Allison, Jason and Spencer, Beth (Uma) White with children Milo and Elvin Nicholson and their father Dan Nicholson, and Than and Yara White with children Karis and Emmy.
A celebration of life will be held on April 10, 2023, from 1 to 4 p.m. at The Cellar in Blacksburg. The family welcomes all of Doug's friends and loved ones to join in the celebration. RSVP to the event through the following link: [https://www.eventbrite.com/e/celebration-of-life-for-doug-white-tickets-577778359627]https://www.eventbrite.com/e/celebration-of-life-for-doug-white-tickets-577778359627 Password: DougWhite