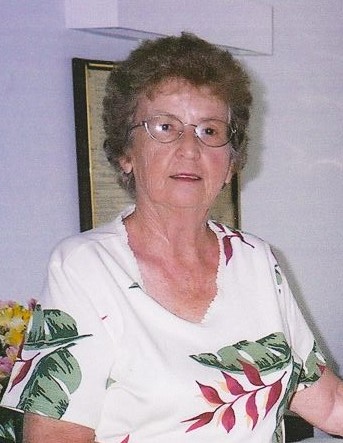 Helen Marie Wade, 97, passed away Wednesday, July 26, 2023. 
She was preceded in death by her parents, Hiley Joe and Azula Wade; sisters, Eula Simpkins, Ovella Wade and Erma Wade; and her brothers, Frank, Clarence and Herschel Wade.
Helen is survived by many nieces and nephews.
She was a longtime member of First Baptist Church in Radford. Helen loved teaching Sunday school and going on special outings with the kids. She loved to travel and made many trips to many different beaches.
A funeral service will be held at 1 p.m. on Monday, July 31, 2023, at the Mullins Funeral Home in Radford with the Rev. Dr. Paul Lane officiating. Interment will follow in Big Sands Cemetery in Indian Valley.
The family would like to give special thanks to Intrepid Hospice for the loving care they provided Helen.
In lieu of flowers, the family would like you to consider making a donation to Intrepid Hospice, 101 West Main Street, Radford, VA 24141.
The Wade family is in the care of Mullins Funeral Home & Crematory in Radford.