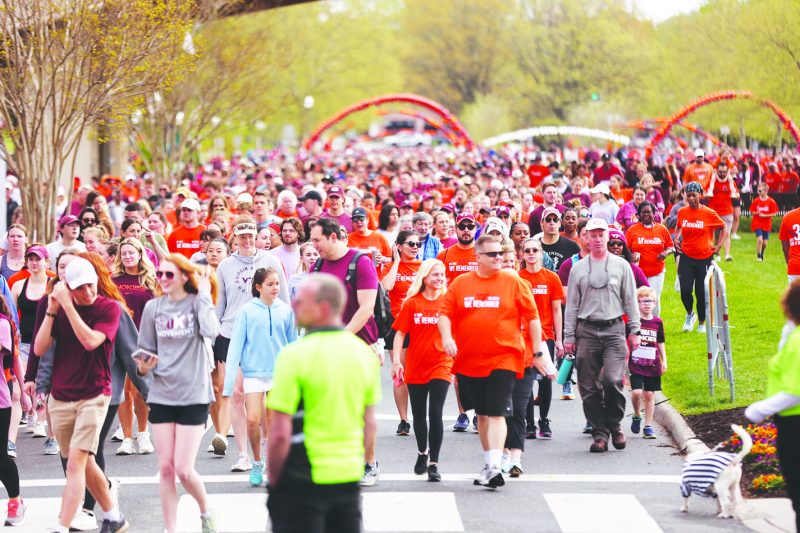 BLACKSBURG – Virginia Tech held a Day of Remembrance in honor of the students and faculty members who lost their lives on April 16, 2007 on the campus of Virginia Tech.
On Saturday, April 15, the 3.2-Mile Run in Remembrance, an annual event that has attracted thousands of walkers, joggers, and competitive runners to campus since 2009, was held on Alumni Mall near the Torgersen Hall bridge. The event started with a moment of silence, and runners traveled across campus and into Lane Stadium, ending at the April 16 Memorial.
On Sunday, April 16, the lighting of a ceremonial candle was held at the April 16 Memorial, located in front of Burruss Hall on Drillfield Drive, and the names of the 32 Hokies lost on April 16, 2007, were read. A wreath-laying ceremony and moment of silence also was held. Student members of the Virginia Tech Rescue Squad carried wreaths to the memorial, which were placed by Virginia Tech President Tim Sands and Laura Sands and Executive Vice President and Provost Cyril Clarke.
The ceremonial candle was then extinguished, and the light was carried back into Burruss Hall, representing the university's commitment to never forget.
News Journal staff report