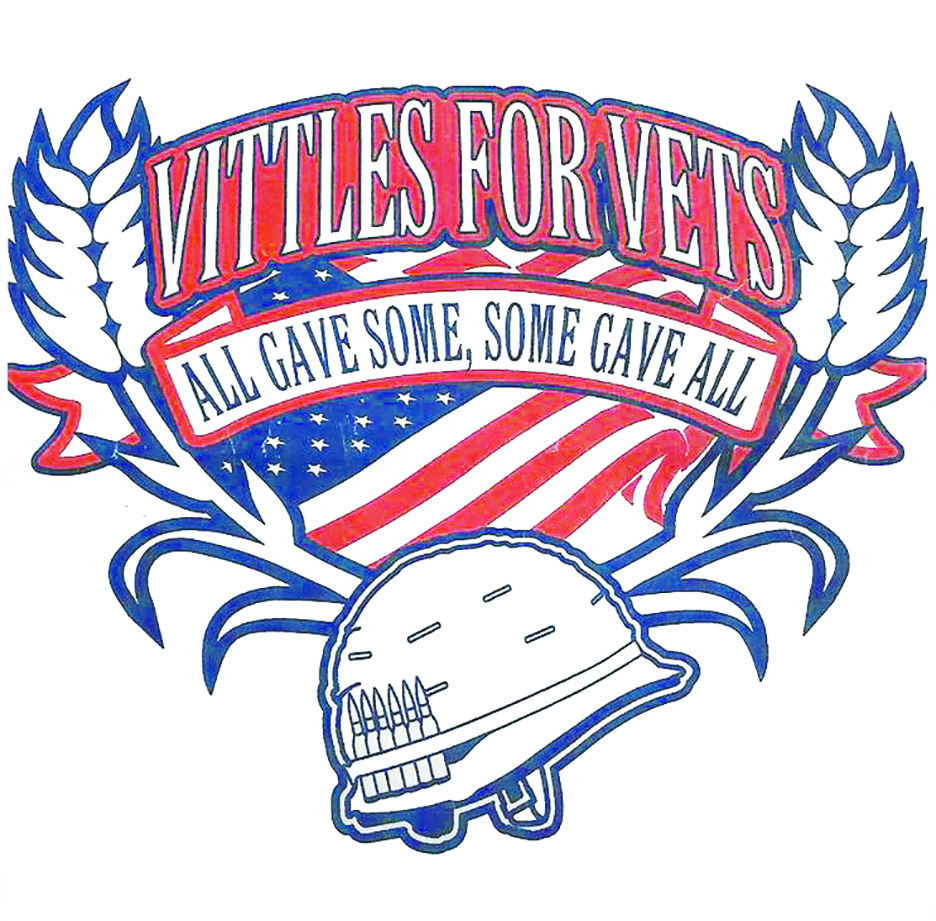 Lori Graham 
Contributing Writer
Vittles for Vets, an organization that raises funds to feed veterans in the region, is hosting a golf tournament on July 18 at the Pete Dye Golf Course with the Minnesota Vikings Christian Darrisaw competing for the cause. 
Christian Darrisaw, 2021 first-round draft pick for the Vikings from Virginia Tech, will be playing in the golfing tournament and fundraiser. Darrisaw started the Christian Darrisaw Foundation which supporting women, children, and veteran charities. Ed and Ethel's Fine Jewelry, Christiansburg, will be the title sponsor and will be teaming up with Darrisaw on the golf course. Darrisaw is also expected to bring some fellow Viking players to join the team. 
Vittles for Vets is seeking additional teams to play and sponsorships to make this event "their best fundraiser yet." Information on how to get involved can be found on Vittles for Vets Facebook page. The event will also be covered by WDBJ7 television and Q99 Radio station.
Vittles for Vets was founded in 2014 in Rhode Island by Bill McCann, a Vietnam veteran and purple heart recipient, McCann, previously a resident of Rhode Island, met a veteran, who was homeless and without enough food to eat. McCann shared a meal with him and then gave him a gift card to buy groceries. The idea of Vittles for Vets was born. In 2015, McCann moved the charity to the New River Valley. 
Vittles for Vets Director of Operations, January Gerow, shares that the organization has raised over $600,000 to feed veterans since the non-profit organization began. 
"Bill has done a really great job building it into what it is today," Gerow said.
Currently, the organization has approximately 90 veterans in the program. Unfortunately, due to a dramatic decrease in donations of 52% since 2022, they have recently had to adjust the income requirements and place additional applicants on a waiting list. However, they are hopeful that fundraising this year will help them provide more financial support to veterans in need. 
The organization also partners with Heritage Food Bank in Pulaski County, an organization that collects and distributes food to community members. 
There are many other ways Vittles for Vets provide support to veterans and their families in the area. Around the holidays, the Vittles for Vets Littles program raises funds to provide clothing for the children of veterans. The organization also holds gun raffles and hosts car shows at various locations in the region, A smaller golf tournament is also scheduled for July 15 at Thornspring Golf course in Pulaski. Lonesome Heart band will be entertaining folks at various locations as well and is a great supporter of Vittles for Vets. On July 22, they will be performing at the Little River Bluegrass Barn in Radford, Virginia.
"We are actively working all the time to find ways to raise awareness and bring in new funds," Gerow said. "I just finished my fourth grant application." 
With the money the organization obtains through fundraising and donations, they are able to mail a gift card to veterans. The amount each veteran receives depends on the number of people in their household. The gift card is only to be used for the purchase of healthy food, no alcohol or tobacco is permitted to be bought with the funds. A recommended food list of fresh or frozen healthy fruits and vegetables is provided. Cleaning and personal care products are also permitted for purchase. When a veteran has completed their shopping with the gift card, they send the receipt back to Vittles for Vets.  
Individuals interested in making a donation can text FEEDAVET to 44321 or may find out more information at www.vittlesforvetsradfordva.com.