Photos courtesy of Virginia Tech Athletics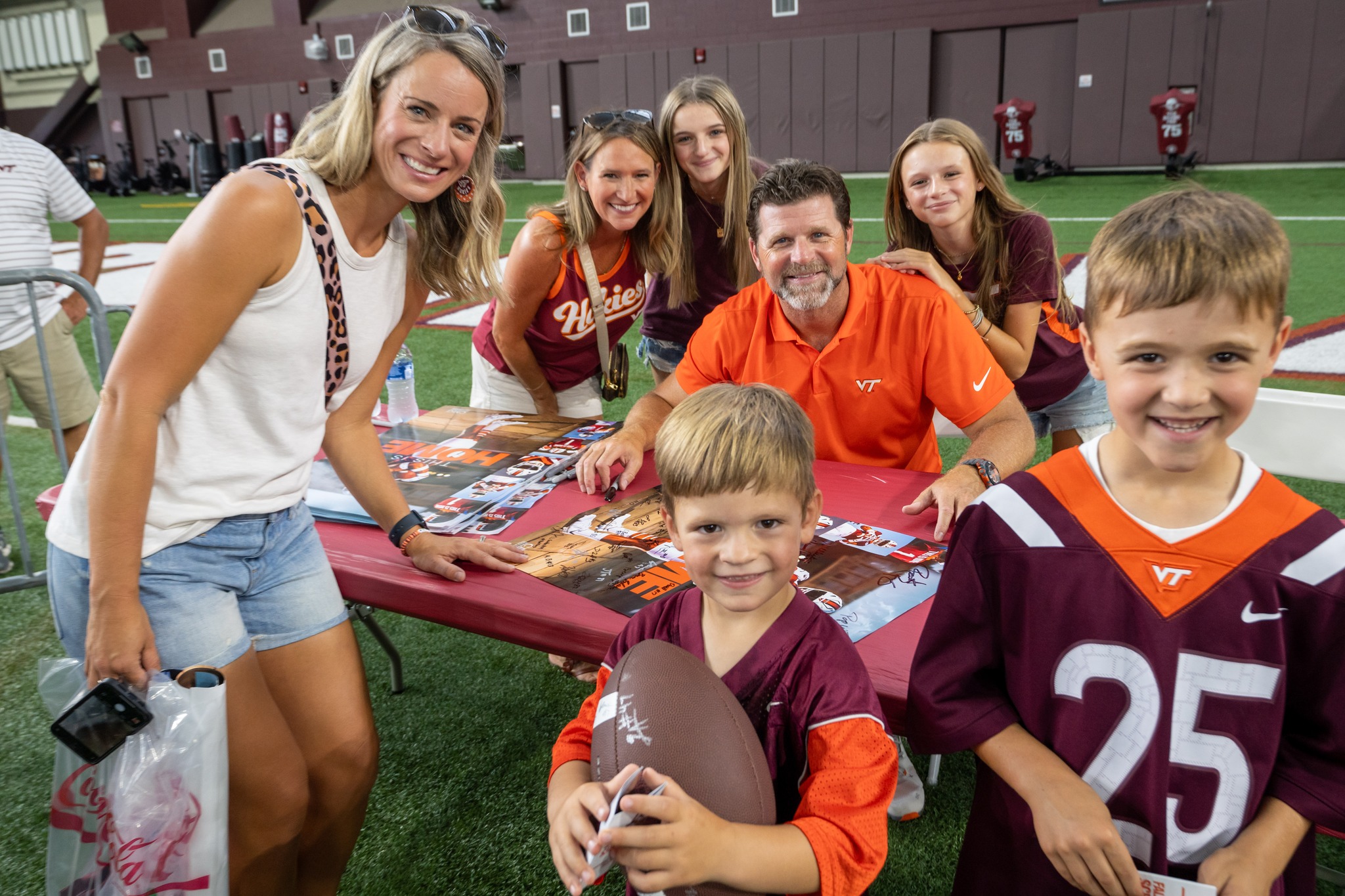 Virginia Tech Head Football Coach Brent Pry spends time with fans at the annual Hokie Fan Day event.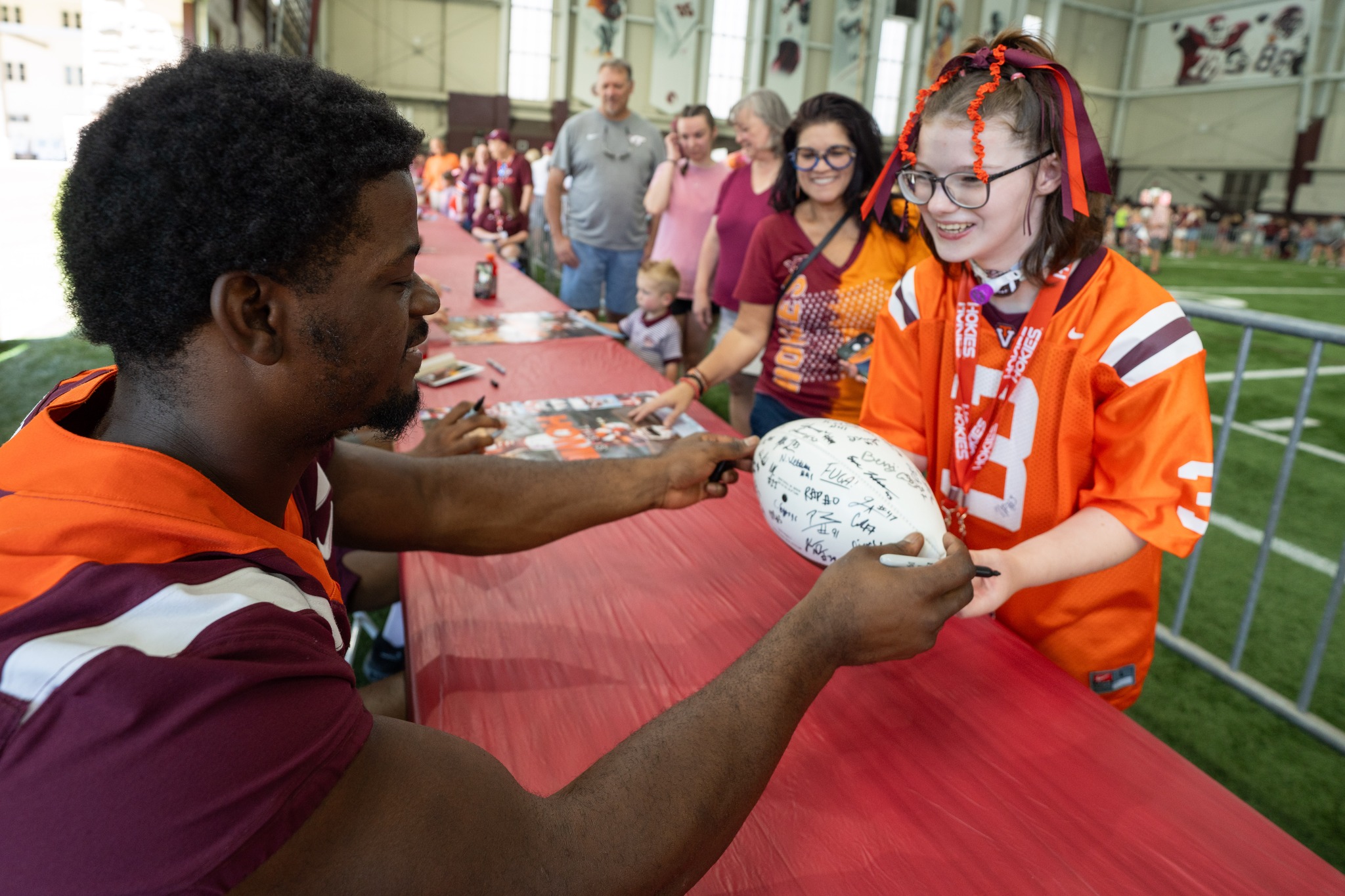 Virginia Tech football players spend time signing autographs and meeting football fans at Sunday's event.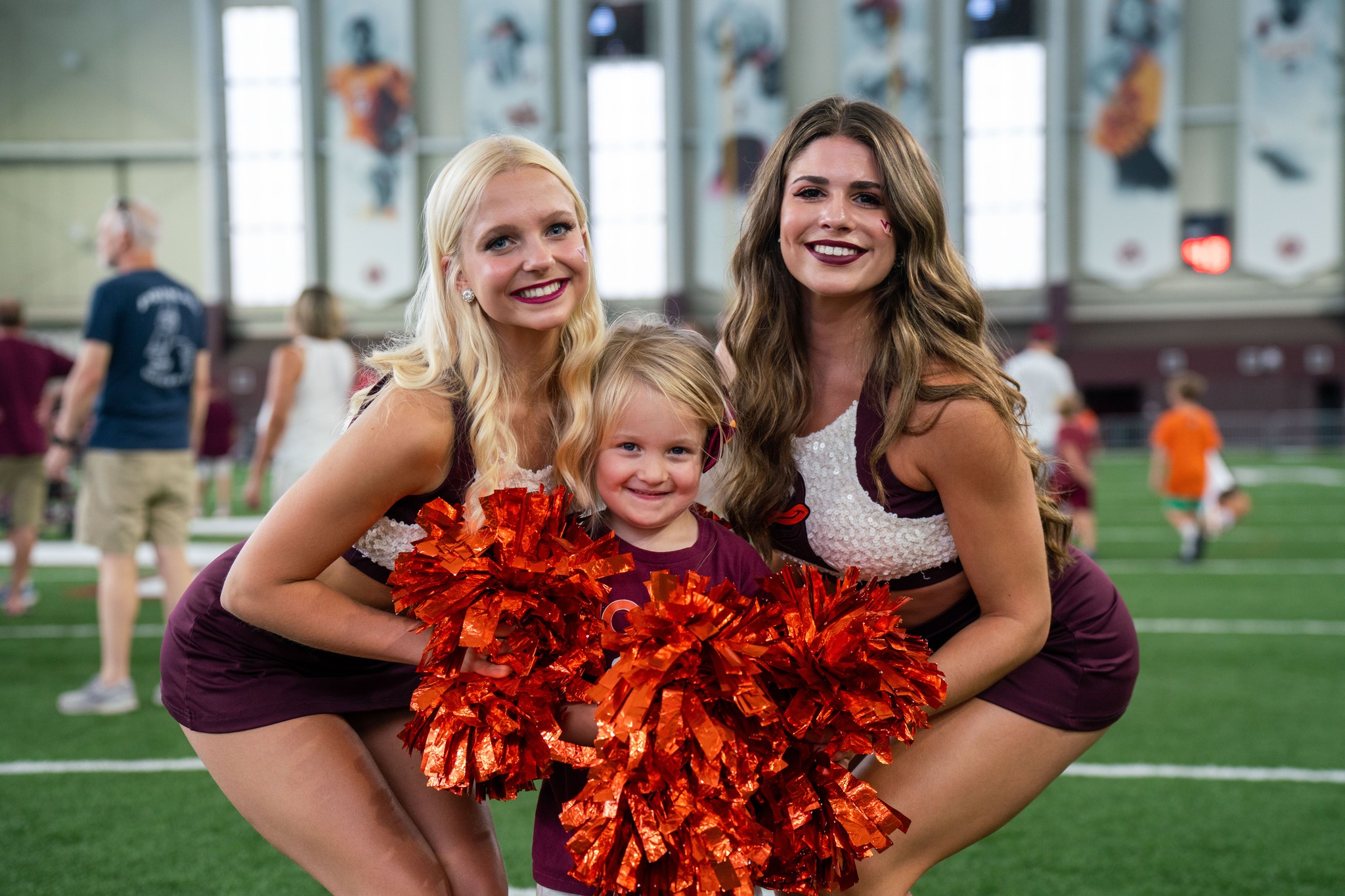 Virginia Tech cheerleaders pose for photographers with fans at Sundays' Hokies Fan Day, held in Blacksburg.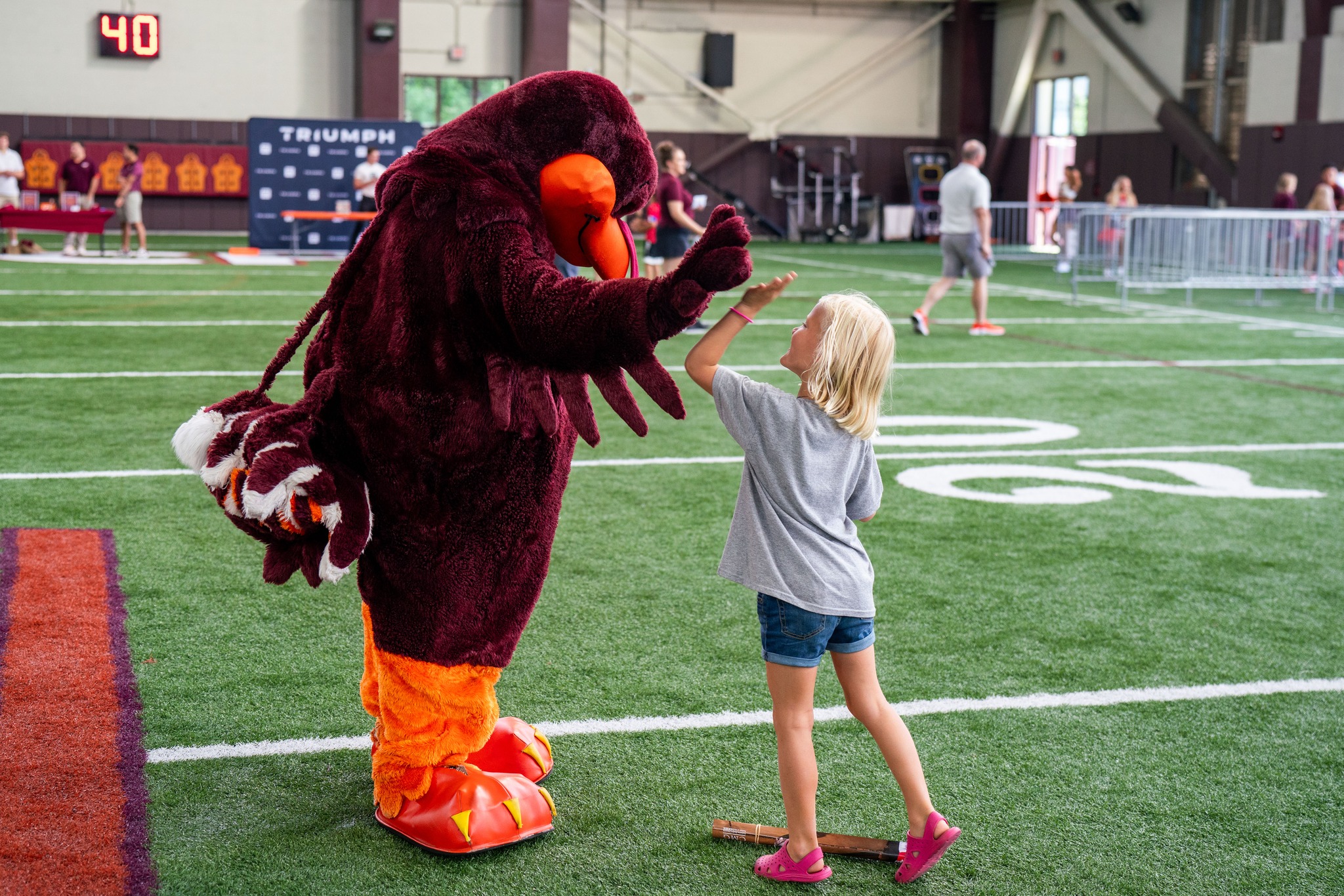 The Hokie Bird gives some face time to one of the Hokies little fans at Sunday's Fan Day on the indoor practice field.