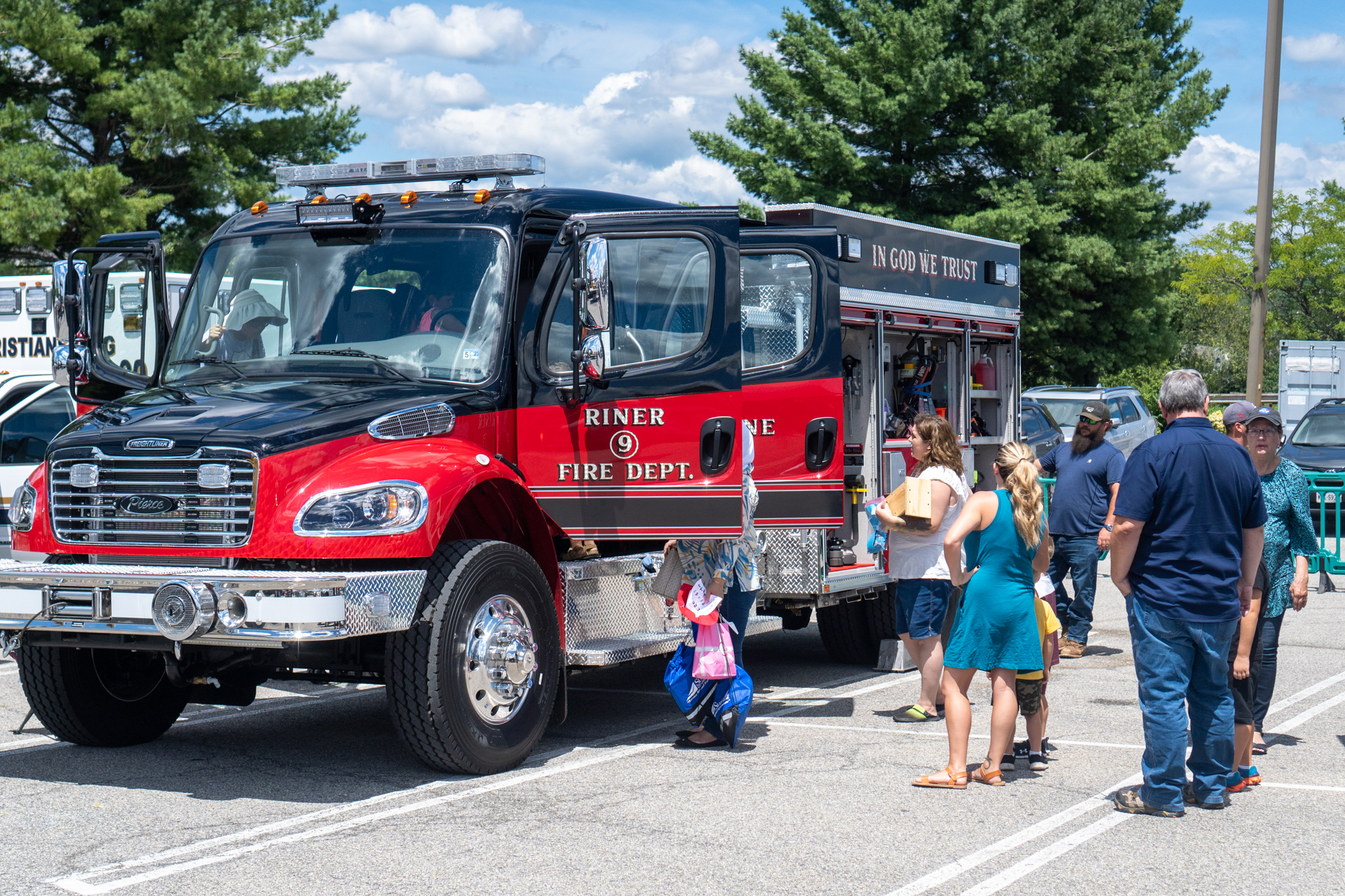 CHRISTIANSBURG — Get the kids ready to honk the horns, blare the sirens and explore all the vehicles this weekend. 
The New River Valley Home Builders Association (NRVHBA) is proud to present the 8th Annual Touch-A-Truck NRV event this Saturday, Aug. 12, 10 a.m. to 3 p.m., at Uptown Christiansburg, 782 New River Rd., in the back parking lot. For those with sensitive ears, the event will be horn and siren-free from 10 a.m. to 12 p.m.
Children will get to have a safe and hands-on learning experience by climbing into the driver's seat and exploring vehicles such as squad cars, dump trucks, bucket trucks, construction vehicles and more. Many business and non-profit organizations have plenty of activities to keep the kids busy, local food trucks will be there to satisfy your cravings, and there will be the chance for the kids to build their very own toolbox at the event. Get ready for a day filled with giant tires, horns, sirens and fun.
Touch-a-Truck NRV is a family event open to all. Tickets are $2 each or $5 per family ticket (valid for up to four attendees.) Children two and under are free. Proceeds from the event go towards the New River Valley Home Builders Association and the NRVHBA Builders Care Fund, which helps to fund scholarships for future construction and trade students, community charitable contributions, and future workforce development initiatives. 
To pre-purchase tickets and learn more about the event, please visit https://www.touchatrucknrv.com/. 
Event Sponsors include: Big Rig Sponsor- 84 Lumber; Media Sponsor- Shentel; Snowplow Sponsors- Foresight Design Services and Green Valley Builders; Bucket Truck Sponsors- Beverage Tractor & Equipment, Capps Home Building Center, Chandler Concrete, New River Heating and Air, Summit Community Bank, SAS Builders, Slate Creek Builders and Tyris Homes; and Supporting Sponsors- Christiansburg Pharmacy, Lux John's LLC, NRV Macaroni Kid, Town of Christiansburg, and Uptown Christiansburg.