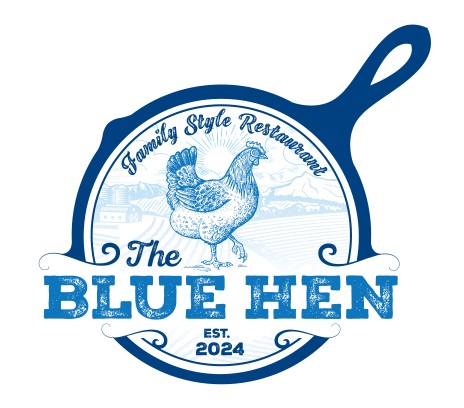 Lori Graham 
Contributing Writer
CHRISTIANSBURG – Anyone driving past the location of 1465 Roanoke Street recently may have noticed a flurry of activity at one building. 
The bright pink wooden pig sign that once advertised pork BBQ will soon be replaced with a big blue hen. 
Magdy Ghaly, also the owner of Black Hen restaurant in Blacksburg, is excited to bring family and homestyle affordable dining to the area with the opening of The Blue Hen Family Style Restaurant. 
"It will be a sit-down restaurant, and a lot of people are wanting to compare it to the Blacksburg restaurant, Black Hen, but it is less fancy," Ghaly said. 
A full menu has not been released yet but a variety of meat options with daily features will be served, and fried chicken as a staple dish. Customers can also expect all the fixings as well with sides like mashed potatoes, macaroni and cheese, and of course, green beans.
"We've done serious renovations," Ghaly said, speaking of the ongoing work that is shaping the new restaurant. 
The owner is hopeful the restaurant will open late summer or early fall but wants to be ready to provide the best experience for customers, so he has not released a full opening date yet. 
Ghaly is also bringing a new experience that is rarely seen in establishments. He will promote Kids Karaoke night, providing a venue where kids are the entertainment and families can enjoy a lively and fun family atmosphere.
"I like to see people in the community join together and sing," Ghaly said. 
The owner of the restaurant expressed that he is looking for servers and staff that enjoy working with families and children as well. 
"I am actually looking for someone to do the open microphone for karaoke and who will work well with kids," Ghaly said. 
The owner says his main focus for the restaurant is family. He wants to welcome kids to his restaurant and will do a lot of food for kids as well. As a family man himself, he sees the value in a family being able to dine together in an inviting atmosphere. Ghaly also wishes to bring good food at an affordable price. The sign for the new restaurant certainly provides that homestyle feel and is eye-catching with its large iron skillet behind the big blue chicken. 
When asked about how the name of his restaurant came about, Ghaly said that he wanted the main food focus to be chicken and he wanted to use an American name that related to this. The logo for the Blue Hen was created locally by Ballpark Signs. A soft opening date for the restaurant will be announced through local media.