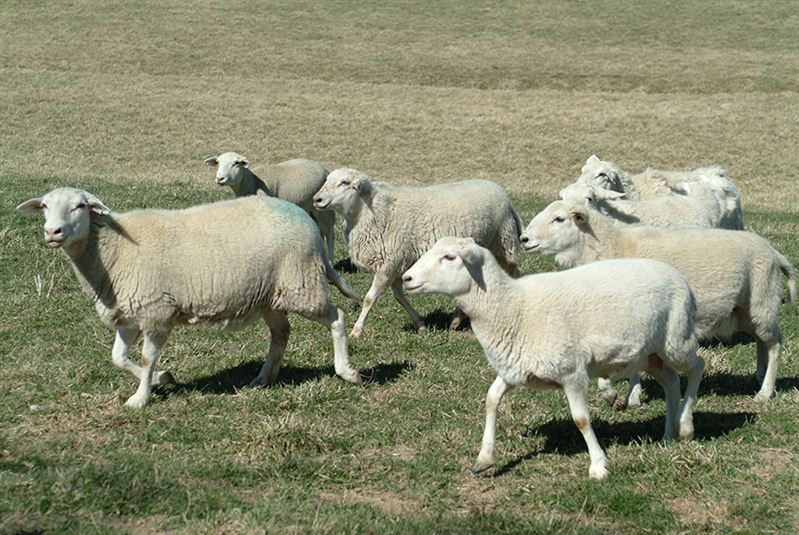 From Virginia Farm Bureau Federation
As the winter turns to spring, thousands of Virginia wool sheep will get their annual "haircut."
Sheep shearing, or the process of harvesting wool, is a centuries-old practice that can be traced back to the dawn of sheep domestication. In modern times, the unique fiber continues to surprise producers with its versatility, according to Scott Greiner, a professor and Virginia Cooperative Extension specialist in the Virginia Tech Department of Animal and Poultry Sciences.
"I think the most common one that consumers think about is wool garments, but there's all kinds of additional uses for wool," Greiner said.
Following the shearing process, a vast majority of Virginia wool is sold for processing into everything from carpets to stuffed toys, or virtually anything with padded material. The natural oil of sheep, lanolin, is used in a variety of moisturizers, hand lotions, and skin creams.
The industry continues to search for additional uses amid a dwindling demand for the high-quality fiber. Along with the emergence of cheaper alternatives, COVID-19's impact on exports brought the wool market to "a screeching halt," Greiner said. 
In addition, professional shearers are becoming harder to find, and the cost of their services often exceeds the value of the shorn wool. Greiner believes teaching younger generations how to shear can help tackle labor shortages and reignite interest in the profession.
Highland-Bath County Farm Bureau president Kari Sponaugle recently did just that when she introduced the next generation to the skill during a sheep shearing workshop in Highland County, which is home to around 89,000 sheep. 
Students learned the basic mechanisms of shearing, including blade selection and how to properly hold the sheep.
Sponaugle said the workshop was fun, informative and "near and dear to (her) heart." She showed sheep and other animals as a young 4-H member, and her grandfather was a champion sheep shearer in the community.
"And to be able to hold a workshop to train the next generation this skill: It's really necessary if you're going to be a wool sheep breeder," she said.
Despite lingering challenges, the centuries-old commodity may spike in popularity again with today's movement toward renewable and biodegradable products.
"Wool is a renewable source, and it fits very nicely with people's interests in terms of a product that's widely grown and locally available," Greiner said. "It's just a matter of finding what those new opportunities are. That's an ongoing effort in the industry."