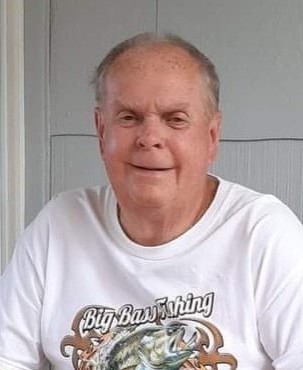 Jerry B. Sexton, 76, of Dublin, passed away Monday, Aug. 28, 2023 at Carilion New River Valley Medical Center. 
He was preceded in death by his father, Alex Sexton and mother, Luella May Farlow; son, Johnny Sexton; and three brothers. 
He leaves to cherish his memory his wife of 58 years, Evelyn Sexton of Dublin; daughter, Sherry Scott and spouse Vicki Scott of Asheville, N.C.; grandsons, Brandon Fisher and fiancée Ashley Edmenston of Chilhowie, and Chase Sexton of Dublin; granddaughter, Bethany Fisher and partner of Jacksonville, Fla.; four great granddaughters, Braley Fisher, Hailyn Fisher, Ashdon Fisher, and Adalyn Fisher; his best friend who was like a brother, Randy Smith; and his canine companion, Scooter.
Jerry was a bass fisherman and loved taking his boat out on the water. He was a gentle and simple man.
At the wishes of Jerry, the family will remember him in private.
In lieu of flowers, please consider a donation in his memory to either the American Diabetes Association or to the American Heart Association.
The Sexton family is in the care of Mullins Funeral Home & Crematory in Radford.