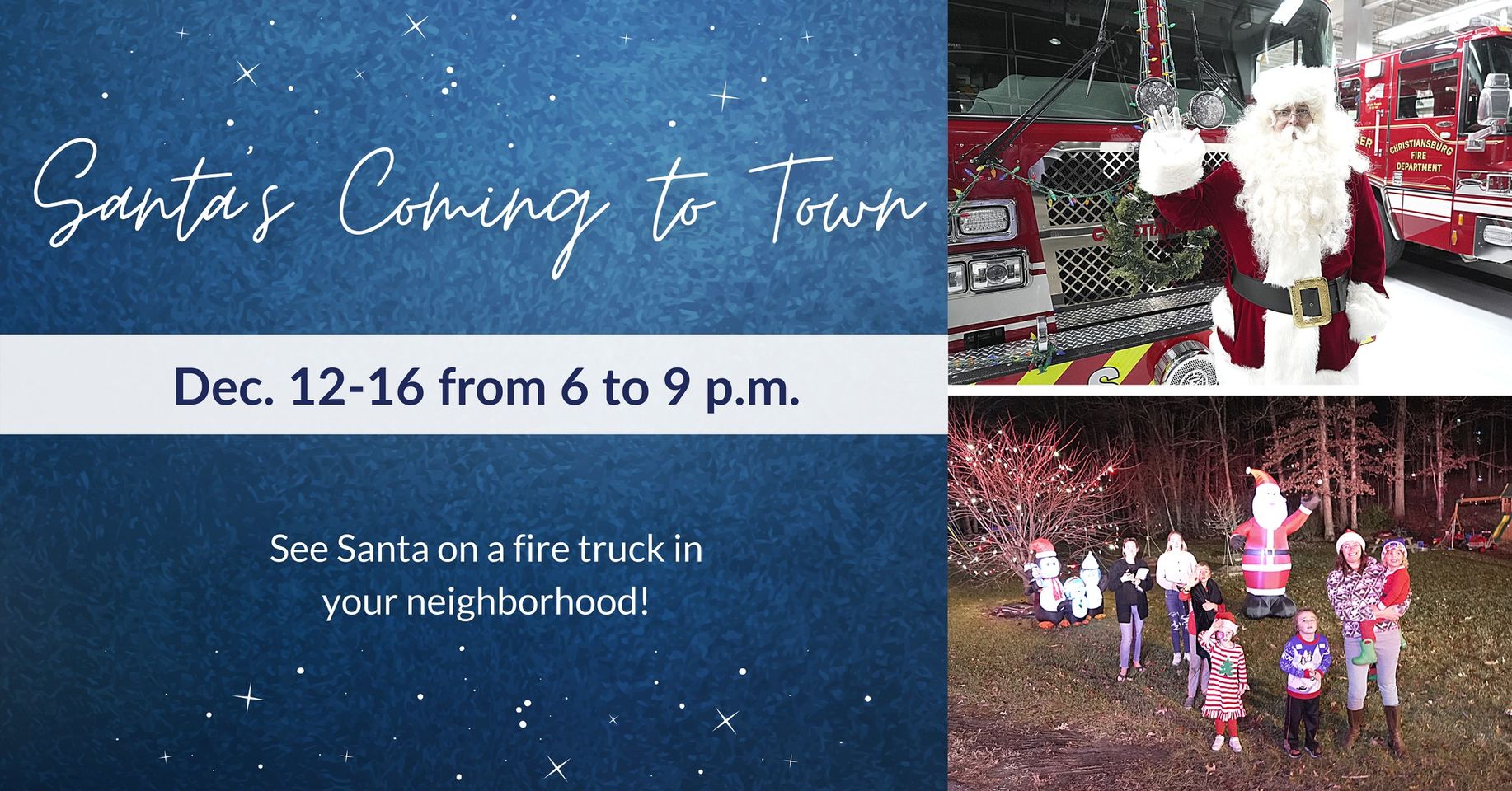 Through Friday, Dec. 16, each night beginning at 6 p.m. Santa Claus will cruise through Christiansburg and will ride through the town until his route is complete. Since his sleigh is in the shop, Santa has graciously received permission from the Christiansburg Volunteer Fire Department to borrow a fire truck.
To let everyone know he is nearby, Santa will be periodically sounding the sirens on the fire truck, which will give neighborhood families the time to step outside their homes and toss Santa a quick wave as he drives by.
While Santa would love to travel down every road in town, he's just too busy this time of year to fit all that into his schedule. He is, however, incorporating as many areas of town as he can into his tour, taking into consideration the extreme length of his fire truck sleigh, which may present some problems as he attempts to navigate every street. 
Santa therefore encourages families to find the street nearest to them that he will be riding down and to walk over to wave hello to him. He'll be driving very slowly through neighborhoods, so families are urged to listen for the sirens alerting them that he is on his way. Santa also urges everyone to keep a safe distance from the fire truck as he rides by.