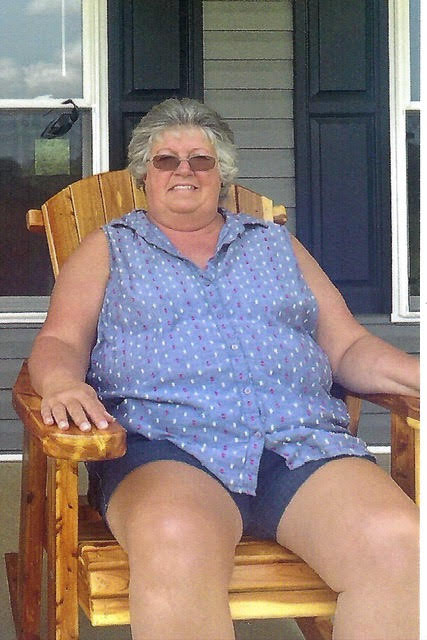 Violet Bibb Sadler, 61, of Dublin, died, Sunday, July 30, 2023. 
She was born in Christiansburg on April 20, 1962. She was preceded in death by her father, Rudolph Frank Bibb; and her brothers, Rusty Bibb, Frank Bibb, Arthur Sadler, and George Sadler. She attended French's Chapel in Little Creek.
She is survived by her husband, Roger Sadler; mother and step-father, Carrie and Harold Main; children, Daniel White (Christina), Justin Bailey (Brianna), Jasmin Bailey (Danny), Angela Parrish (Tony), Cory Sadler (Amy), and Kip Good (Ciji); grandchildren, Gentry, Violet, Jocelyn, Cayley, Waylon, Ryder, Raelyn, Michaela, Jacob, Jackson, Austin, Casey, Phoenix, Christian, and Seth; siblings, Paul Bibb (Robin), Michael Bibb (Cindy), Freda Barker (Jerry), Grace Young (Ron), Emory Sadler (Vivian), Randy Sadler (Janet), Allen Sadler (Mary), Rhetta Harmon (Dale), Juanita Sulloway (Don), Shelby Lucas (Harold), Shirley Dillion (Earl); and numerous beloved nieces and nephews.
Memorial services will be conducted Saturday, August 5, 2023 at 11 a.m. in the French's Chapel, 3984 Little Creek Road, Dublin. The family received friends Friday evening at the McCoy Funeral Home.