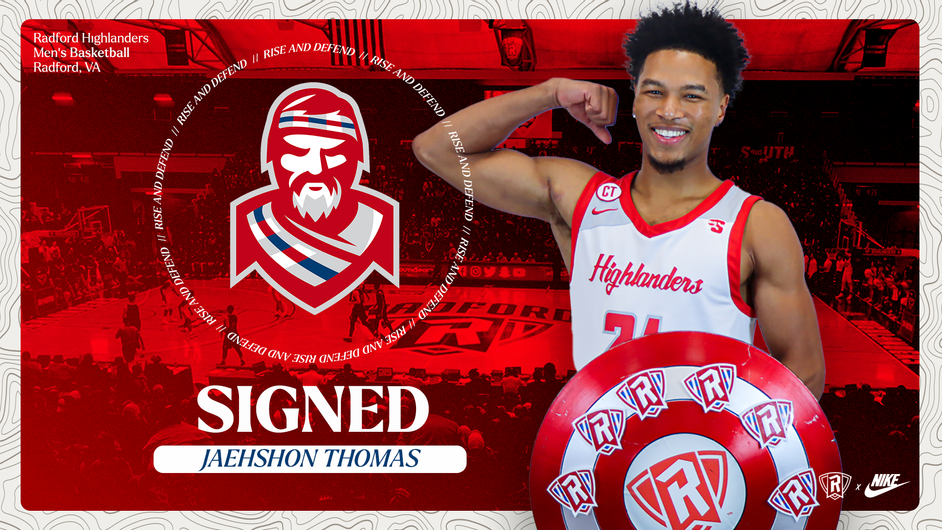 Jaehshon Thomas has inked a National Letter of Intent to join the Radford men's basketball program in the fall of 2024, Head Coach Darris Nichols announced last week.  
"We are really excited to add Jaehshon to our program," said Nichols. "He is a big strong guard that can make plays with the ball and can shoot it from 3. Jaehshon is a really mature young man who will bring leadership and character to our program."
Thomas hails from Aurora, Ill., where he played his high school basketball at Whitney Young Magnet School. There, he was a member of the 1,000-point club, putting an exclamation mark on his career with 20 points and five assists per game while shooting 50 percent from the field as a senior. 
After graduating from Whitney Young, Thomas committed to Florida SouthWestern State where he is currently a sophomore. The 6'2″, 190-lb guard played in 28 games and drew four starts as a freshman in 2022-23, averaging 4.4 points, and 1.4 assists across 14.1 minutes per contest. 
Thomas's performance in the classroom was what really set him apart that year, as he was named NJCAA Second Team All-Academic, FCSAA All-Academic Team and to the Southern Conference All-Academic Team. 
His numbers have increased significantly in his follow-up campaign, averaging 13.3 points, 3.7 rebounds and 3.7 assists in 28.0 minutes per contest. Through three games this season, the Bucs are ranked eighth in the nation. 
Current Highlanders' forward Justin Archer played for FSW during the 2021-22 season.
 "With Jaehshon coming from Coach Murphy's program at Florida Southwestern, we know he is well coached and prepared to contribute at the next level," added Coach Nichols.
 
Radford University Athletics