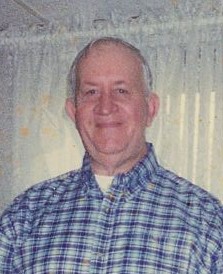 Roger Lee Anderson, 81, of Pulaski, passed away on Thursday, May 26, 2022.
He worked for H.T. Bowling Construction Company as a maintenance man for 43 years. Roger loved the outdoors, spending time with his family, and eating out for meals.
He was preceded in death by his father, Harry Lee Anderson; his mother, Lucy Mae Walls Anderson; his stepmother, Vergie Anderson; his brothers, Bobby and Draper Anderson; a daughter, Sherri Anderson; and a grandson, Shane Arnold.
Survivors include his loving wife of 53 years, Janice "Jan" Anderson; a daughter, Renee Anderson; six grandchildren; eight great-grandchildren; a sister, Alene Gray; a brother, Arnold Anderson; several stepsisters; and many other family members and special friends.
The family received friends on Tuesday, May 31, 2022, at the Mullins Funeral Home in Radford, followed by memorial services with Pastor Billy Akers and Charlie Henderson officiating.
The Anderson family is in the care of Mullins Funeral Home & Crematory in Radford.