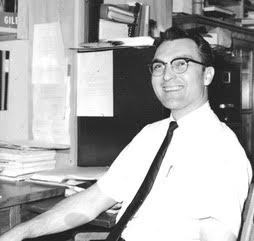 Robert "Bob" Hayes Giles Jr., of Blacksburg, 88, seeing he was too ill to be of further service to his family and others, died bravely on May 5, 2022.
He suffered from neurodegenerative diseases resulting in symptoms commonly termed "dementia." He donated his body to science to help researchers further understand these disabling disorders. He had no other illnesses. 
Bob was preceded in death by his wife of 56 years, Mary Wilson Burnette Giles; his mother, Anna Rinsland Giles Trevey; his father, Robert Hayes Giles Sr.; his stepmother, Edith Lohr Giles; his father-in-law, Wilbert Glenn Burnette, and his mother-in-law, Mary Thigpen Burnette.
He is survived by his brother, George Giles and his wife, Lena, and their children and grandchildren; a stepsister, Susan Lohr Hudson; a brother-in-law, W. Gaines Burnette and his wife, Peggy, and their children and grandchildren; cousins Kay Hughes and John Irvin; daughters Anne Giles and Margaret Galecki; son-in-law Dennis Galecki; former sons-in-law Mark Wiley, Brad Rimbey, and Iain Clelland; a grandson, Alan Wiley and his wife, Mary "Woo" Wiley and their son; a great-grandson Beau, and their daughter, great-granddaughter, Dottie; grandson Ben Wiley; granddaughter Mary Teague and her husband, Chad, and their daughter, great-granddaughter Raine; grandson James Galecki and his wife, Renee, and their sons, great-grandsons Logan and Liam; and granddaughters Caroline Galecki and Catherine Galecki. 
Bob was born on May 25, 1933, in Lynchburg. He attended E.C. Glass High School. During his undergraduate years at Virginia Tech, Bob was president of the V.P.I. Corps of Cadets of 6,000 students. 
He was a Professor Emeritus of Wildlife Management at Virginia Tech where he taught for 30 years. He was a recipient of The William E. Wine Award, given for a history of university teaching excellence.
In the early 1960s, Bob was a pioneer in envisioning use of computers for natural resource management. He and his graduate students meticulously recorded data about the land by hand, then used computer programs on decks of punch cards to analyze it. This process is now done through satellite imagery and is known widely as Geographic Information Systems (GIS).
Bob was a speaker at the first Earth Day at Virginia Tech on April 22, 1970. When challenged by a student in the audience, "What are you doing about zero population growth, Dr. Giles?" Bob held up his hand in a peace sign and answered, "Two children and a vasectomy!" He was unafraid of challenging taboos for the sake of others.
Bob began working on the concept he termed "Rural System" in the early 1980s. His final work, "Rural Future: An Alternative for Society Before 2050 A.D.," was edited by Laurel Sindewald.
Raised in Southwest Virginia, Bob knew the struggles of people in Central Appalachia, impoverished after the collapse of the coal and tobacco industries. To further his knowledge, after retirement, he visited rural areas of Africa: Nigeria, Senegal, and Uganda as well as China and India.
He spent the last years of his life at The Heritage House with two other residents under the care of Hugh Bowman and his staff. Bob's family thanks Hugh and Kim Bowman, devoted members of the staff at The Heritage House, Andrea Hendricks, Clidia Lewis, Kathy Merideth, and kind companion Jo Burks, for the gentle, respectful, well-tended days they gave him. Bob's family thanks Dr. Gregory Beato for his compassionate medical care.
As to his legacy, as former graduate student Bharat Bhushan, now a professor in India put it, "I only know, even as I am so far away, that his mind reaches out to me and many others, and talks to us. I was, am, his student, forever."
A visitation with family members will be held on Tuesday, May 31, 2022, from 4 until 6 p.m., at McCoy Funeral Home in Blacksburg.
To honor Bob's life and work, contribute to The Robert H. Giles, Jr. Scholarship at Virginia Tech, Virginia Tech Foundation, 902 Prices Fork Road, Blacksburg, VA 24061.