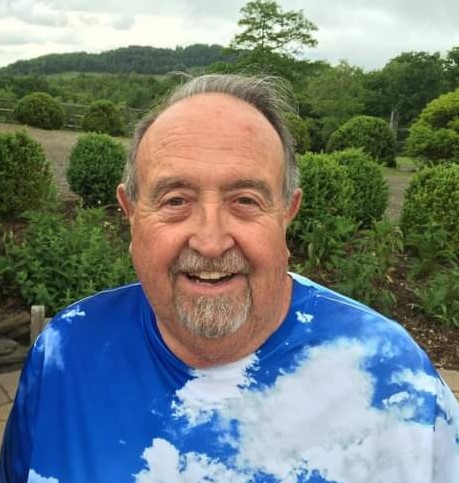 Robert "Bob" Cecil of Christiansburg passed away on December 7, 2022, at the age of  81.  He is survived by his wife, Arlene Hardin Cecil.
Other survivors include two daughters: Angie Cecil and Amber Nia (formerly Cecil),  nephews and nieces Debbie Cecil Cobb, (CJ) Cecil Justice, Garrett Justice, Sammy Justice, Terry Edmonds, Amy Blankenship Frazier, and Amanda Edmonds Gray.
Bob was predeceased by both parents: James R. Cecil and Bertha Thornton Cecil, and one brother, (JD) Jason Cecil and his wife, Louise Dunagan Cecil; and three sisters, Anna Cecil Justice, Betty Cecil Blankenship, and Brenda Cecil Edmonds; and one nephew, Mike Cecil.
Robert graduated from Appalachian State University in Boone, N.C. and taught electronics technology at New River Community College for twenty years. He retired from the Radford Army Ammunition Plant as an Electrical Engineer.
He was an avid ham radio operator, musician, and computer enthusiast. Robert and Arlene, along with their chihuahuas, traveled to all states except Hawaii in their motorhome. Robert said he "loved RV'ing and Alaska was the trip of a lifetime."
A funeral service was conducted on Thursday, Dec. 15, 2022, at 11:00 a.m. in the Roselawn Memorial Gardens Mausoleum with his friend, Pastor Eddie Kendall of Pembroke officiating.  Interment followed in Roselawn Memorial Gardens.
In lieu of flowers, the family asked that donations be made to the Shriners Children Hospital 3229 Burnet Ave., Cincinnati, Ohio 45229). A guestbook is available to send condolences by visiting www.kendalfuneralhome.com.  The staff of Kendall Funeral Home is honored to serve the Cecil family.