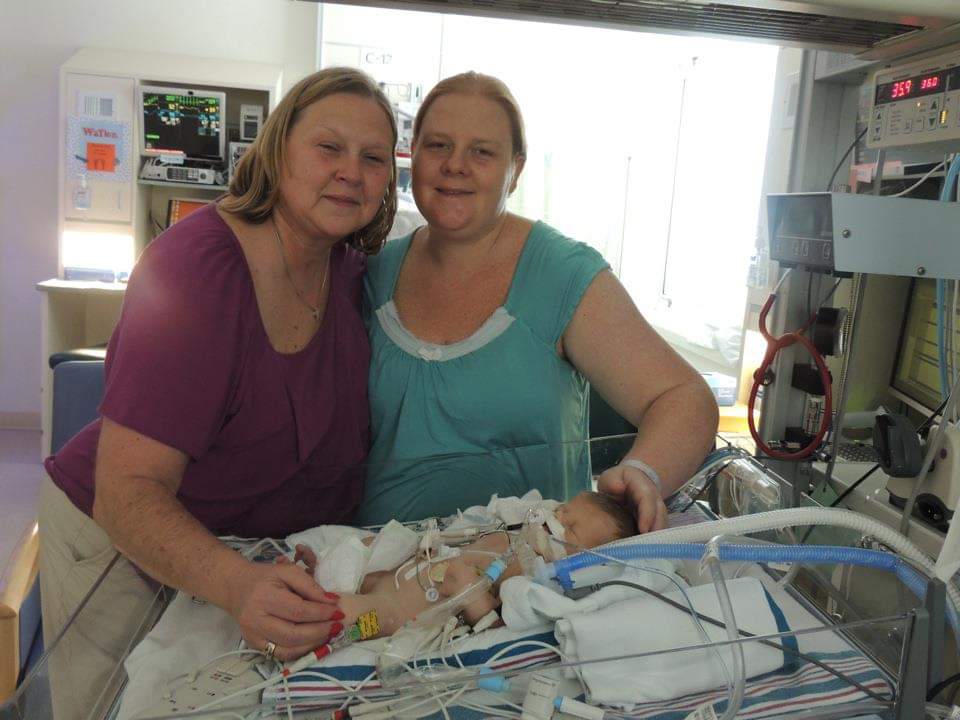 By Heather Bell
RADFORD – Brooklyn Graves was born June 15, 2012, with a congenital heart defect known as Tetralogy of Fallot, and her story tugged at the heartstrings of many people in Radford.
The granddaughter of former Radford City Council member and Vice-Mayor Gale Collins, Brooklyn died just before she turned seven months old, on Jan. 7, 2013.
She would have turned 10 years old earlier this month, and her story is being featured in the American Heart Association's "Life is Why" fundraising campaign, a partnership with Walgreens. A YouTube video produced by the AMA features Brooklyn's story, and the journey her parents, Kristen and Donnie Graves, took with their daughter. Kristen is now a pharmacist with Walgreens. 
"There needs to continue to be research, and the funding provided to the American Heart Association that provides that research is going to one day prevent moms and dads from going through what we went through," said Kristen in the YouTube video. "And so, if my telling Brooklyn's story helps just one person, I feel like I've achieved my goal."
The "Life is Why" campaign to raise funds for heart research concludes this Sunday, June 26, so people have just a couple of days to support the effort. Gale Collins said they can do so by visiting the Christiansburg Walgreens or by simply giving her a call and she will deliver donations to Walgreens by Sunday. Collins said her granddaughter is continuing to touch lives.
"Brooklyn's life has touched so many people since her birth," Collins said. "She is our little angel, and her story was followed by people all over the world. She fought so hard to overcome so many obstacles. The doctors and nurses said they learned so many things from Brooklyn while she was at UVA Medical Center.
"Kristen started a fund at the UVA neonatal intensive care (NIC) unit to help families that had children in the unit," Collins said. "Until COVID, we had a Batting for Brooklyn Softball Tournament each year. We  raised over $37,000 that the UVA NIC unit gave to families that needed help while their baby was there.  
"Now she would be 10 years old, and her life is still raising money to help people," Collins said. "We should all live our lives and hope that we can contribute so much good to the world. That's my granddaughter, Brooklyn. That's love."
Anyone wanting to make a donation can take it to any Walgreens through Sunday or call Collins at 540-230-0985, and she will take a donation.
According to the American Heart Association, donations help support initiatives such as funding cardiovascular research, training annually more than 2.5 million high school students in the nation and 22 million people worldwide in CPR, and supporting local entrepreneurs and organizations that work to improve health outcomes in under-resourced communities.
More information about Brooklyn's "Life is Why" campaign is available at www.heart.org/lifeiswhycampaign. Brooklyn's YouTube video can be viewed at https://youtu.be/pdQiUy8FS-o.