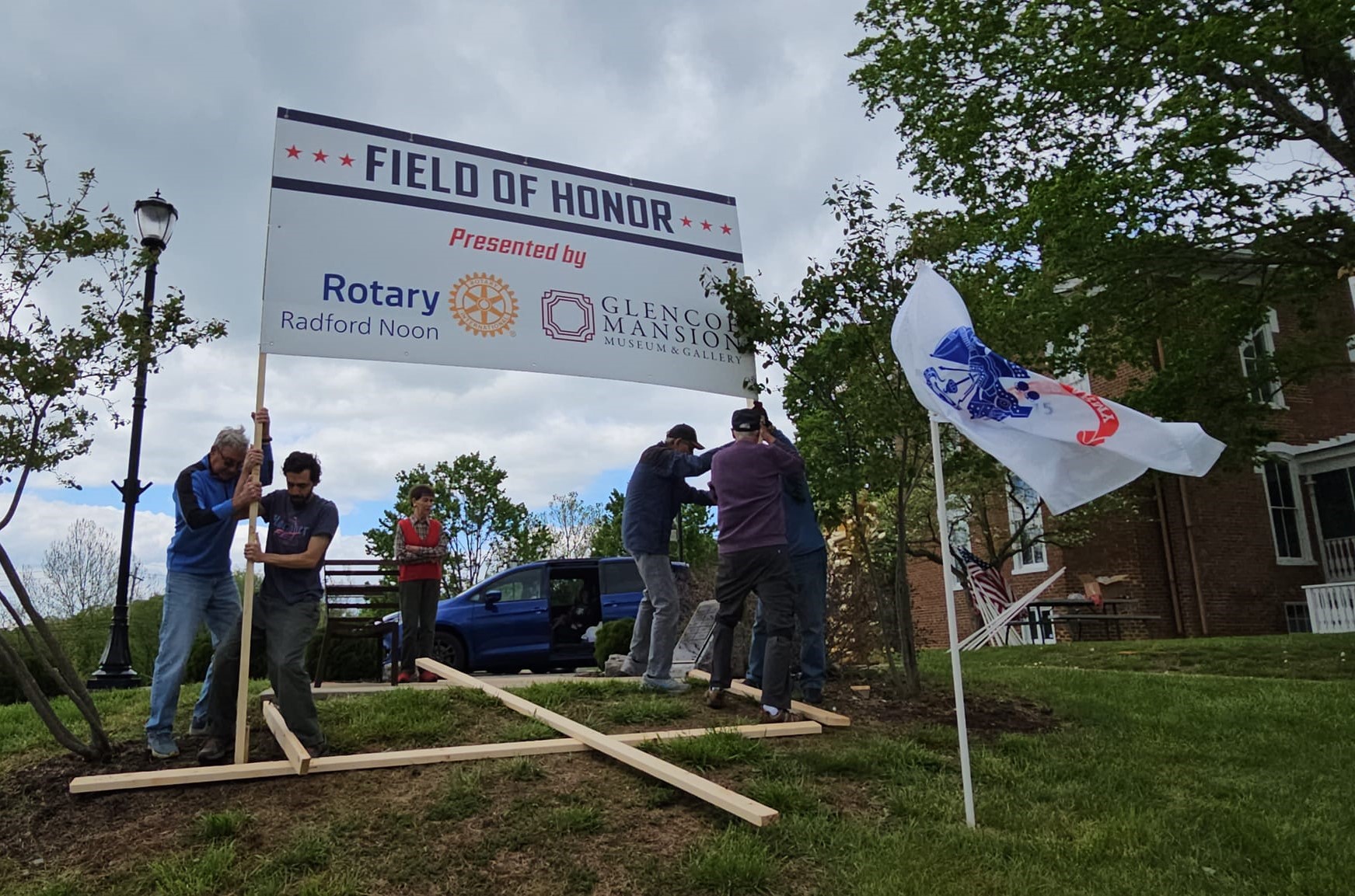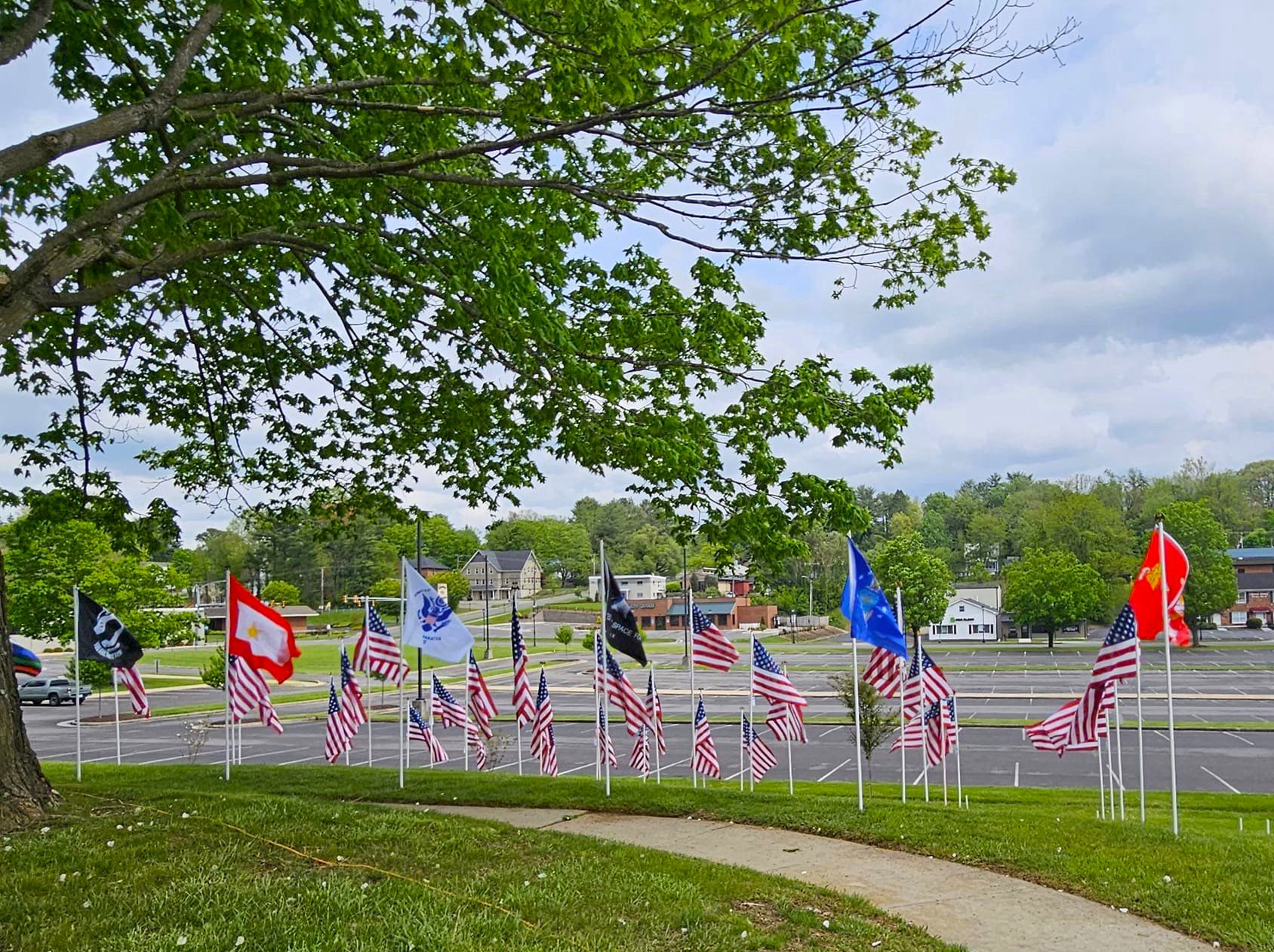 Photos by Belinda Blodgett
RADFORD – The Radford Noon Rotary Club is honoring veterans, first responders and others in a new project that will also raise funds for scholarships and other Rotary efforts.
The Field of Honor has been installed on the grounds of Glencoe Mansion, Museum and Gallery and will be displayed until the Fourth of July. The Radford Noon Rotary Club is looking for people to sponsor flags.
"You can sponsor a flag to display at Glencoe Mansion to honor a veteran, first responder, family member, teacher, an associate, or anyone else who has impacted your life," the club announced. 
Individual flags are $50. Blue sponsorship is $500 and includes five flags plus signage. White sponsorship is $1,000 and includes 10 flags plus signage. Red sponsorship is $2,500 and includes 10 flags plus premium signage. Flags will be on display at Glencoe Mansion from Memorial Day to the Fourth of July. On July 5, donors can come pick up their flags, or the club will store them until next year. Anyone who wants their flag displayed again next year just pays a $15 fee to re-display.
Money raised through the project will benefit scholarships to Radford High School students attending Radford University, polio eradication, Rotary Youth Leadership Awards, Glencoe Mansion, Museum and Gallery, Radford-Fairlawn Daily Bread, Elf Shelf, the Women's Resource Center, Sleep in Heavenly Peace, Vittles for Vets, Beans and Rice, the Wheelchair Foundation, Wonder Universe Children's Museum, Shelterbox and Sunset Garden.
All flags are made in the USA.  For further questions, and to register, contact Tom Alston with Radford Noon Rotary at rotary.club.of.radford.noon@gmail.com. You can also register at this link: https://registrations.dacdb.com/Register/index.cfm.
Radford News Journal staff report