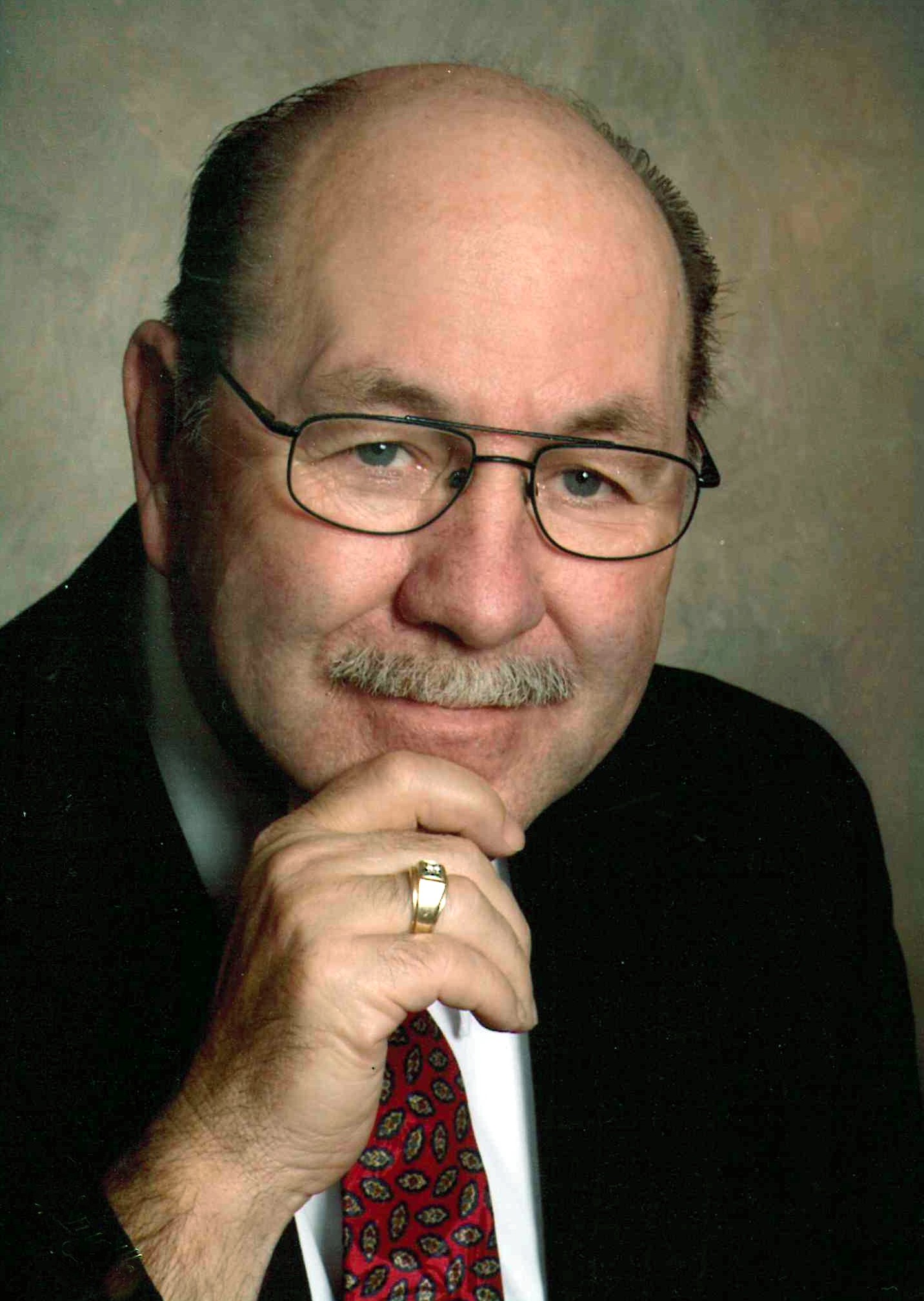 Kenneth Leroy Rakes (Ken), of Daleville, passed away at his home on July 14, 2023, after a short battle with glioblastoma. 
Waiting to welcome Ken into heaven were his mom and dad, Glen and Elsie Rakes; brother Carlton; niece Whitney Rakes Vesterfelt; brother-in-law Jere Pearsall; and sister-in-law Doris Cox.  
Ken was born and educated in Ferrum, Va. and moved to Christiansburg with his bride in 1963. There he founded Ideal Cabinets Design Studio in 1970 with a desire to create superior designs and workmanship in the kitchen and bathroom cabinet industry. At that time, his designs were detailed pencil sketches, which he then transferred into works of art with a limited amount of equipment. The business grew and he added locations, equipment, and design automation. He was a teacher and an influencer in a quiet, unassuming way and was proud of Ideal's employees and the beautiful work they do.
In regular life, there are many who benefitted from his driving, boating, and fishing lessons, suggestions for lowering the golf score, and his anonymous gifts or help for someone in need. He enjoyed beach trips, golf, and cruises, singing and playing guitar but, most of all, he was happiest when he spent time with his favorite neighbors, his grandchildren. Whether he had a lunch date with a rising superstar designer, attending serious baseball games with the most talented player ever, attending swim meets to watch his champion do it again, or appreciating the detailed lawn mowing of his youngest apprentice, you can bet he was in his happy place when he was with his grandchildren.  He was proud to have them all employed in the family business.
He is survived by his best friend, business partner, and wife, Virginia Cox Rakes; son Pat Rakes (Jana); daughter Regina (George) Cecil; and grandchildren Sydney, Sophie, Patrick and Davis Rakes, and Taylor and Logan Cecil. Also surviving are his brothers, Reverend Elwood Rakes (Glenna) and Dexter Rakes (Jennifer); and several brothers-in-law, sisters-in-law, nieces, and nephews who were incredibly special to him.
The family greeted friends on Thursday, July 20, 2023, at Bonsack Baptist Church, Roanoke, followed by a funeral service.
The Rakes family extends special thanks to Barbara Lemmon and precious family members, friends, and the amazing employees from Ideal Cabinets who provided support and care for Ken during his illness.  
Appreciation is expressed to Carilion's Dr. Marvin and the Community Hospital Rehab for their expertise and kindness.  Also, Good Samaritan Hospice provided compassionate in-home care to Ken and the family.  In lieu of flowers, consider a donation in memory of  Ken to Good Samaritan Hospice, 2408 Electric Road, Roanoke, VA 24018, or online at http://www.goodsamhospice.org/ 
Online condolences may be made to Ken's family at www.rader-funeralhome.com/tributes/Kenneth-Rakes.