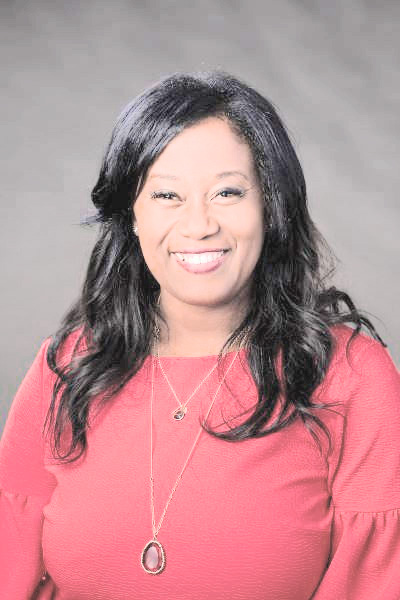 Radford University's Angela Joyner, Ph.D., was recently chosen as one of the select higher education leaders who will take part in the Executive Leadership Academy (ELA) for 2023-2024.
The ELA is a yearlong program that prepares qualified provosts and vice presidents to ascend to positions of greater responsibility, and it enables them to develop the wide-ranging skills that rising senior executives and university presidents require in today's educational environment. The academy is sponsored by the American Association of State Colleges and Universities (AASCU), the Council of Independent Colleges (CIC) and the American Academic Leadership Institute (AALI).
Joyner currently serves as Radford's vice president for economic development and corporate education. In that role, she strategically enhances and expands the university's economic development and its corporate partnership efforts while also forming collaborative relationships to promote institutional programs and learning opportunities.
The ELA received applications from around the country, all from candidates holding cabinet-level positions, but Joyner was one of just 36 chosen to comprise this year's cohort.
"It is such an honor to be selected for the Executive Leadership Academy. I am truly looking forward to participating in the program and grateful to have the opportunity to work alongside a cohort of amazing leaders in higher education," Joyner said.
Those selected have already attended a seminar in Washington, D.C., in June, and they will assemble again for another meeting next spring. In the interim, the group will follow a highly individualized Professional Experience Plan (PEP) designed to enhance expertise and experience; will receive mentorship from the ELA program director and their current presidents, as well as additional executive coaching; and, over the coming months, will attend peer-to-peer webinars, regional gatherings and other activities.
Since 2009, more than a hundred of the individuals who have completed the ELA program have gone on to be appointed as presidents or chancellors, and even greater numbers have risen to an array of senior positions.
"It is more essential than ever that future leaders are well-equipped to serve our growing diverse student population," AASCU President Mildred Garcia said. "The Executive Leadership Academy offers a critical opportunity to strengthen higher education's leadership pipeline by bringing together equity-minded, purpose-driven leaders who share a common goal of being in service to students."
Joyner earned her B.S. in textile and apparel management from N.C. State University, an MBA from the Fuqua School of Business at Duke University and a Ph.D. in organizational leadership from The Chicago School of Professional Psychology.
Additionally, Joyner serves boards and committees that include the New River Valley Regional Commission, the Montgomery Economic Development Commission, the Community Foundation of the New River Valley, the Women's Resource Center of the NRV and the YMCA Blue Ridge Assembly.
Since joining Radford University in 2016, she has served as interim chief of staff, special advisor to the president on partnerships and executive director of the Center for Career and Talent Development during her tenure at Radford University. Prior to that, she worked as a vice president and general manager in the consumer-packaged goods industry.

Neil Harvey