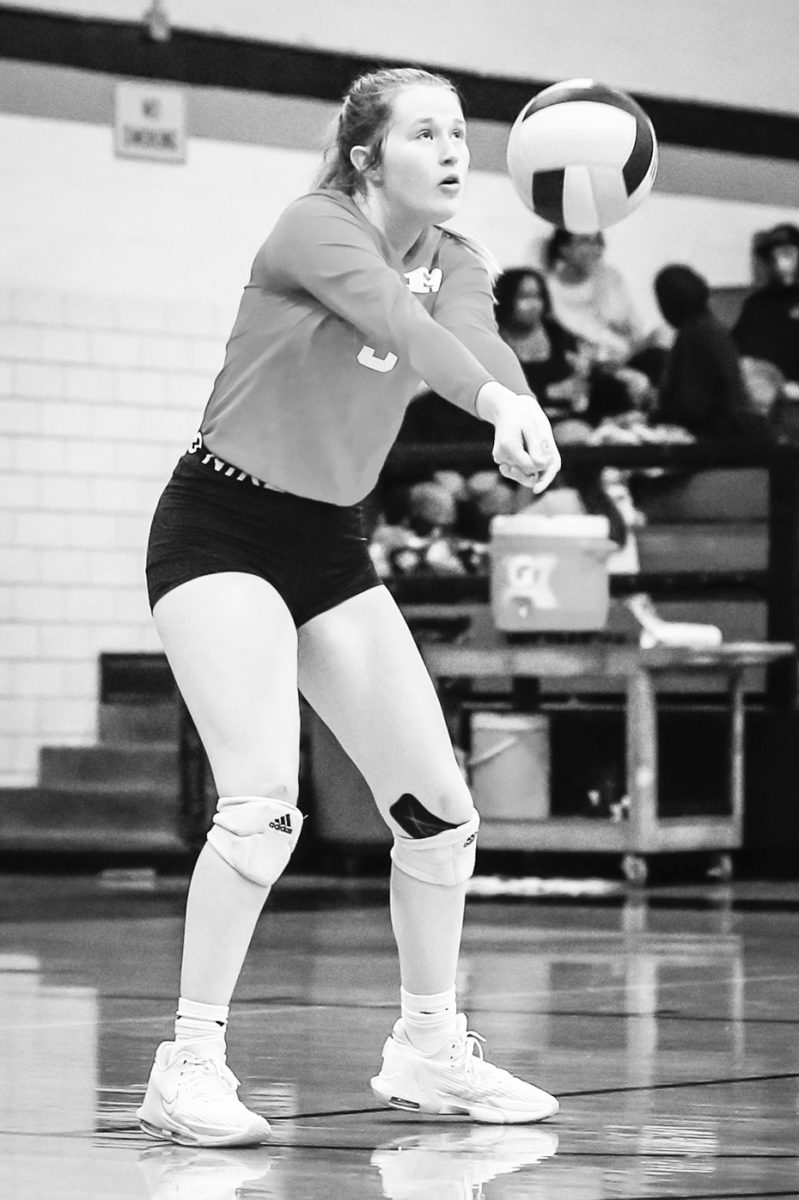 By Marty Gordon
Radford High Schools's Karlee Hill is headed to Bluefield State after signing a letter of intent this past week during a ceremony in the school's gymnasium.
Hill led Radford this past season with 33 assists and 267 digs. She also was a leader on the team with 102 kills, which is even more impressive for someone who focused as a libero or defensive player for most of her high school career.
Hill said she fell in love with the Bluefield State coaching staff during a recent visit to the campus. "They are very helpful, and I have known them for a long time," she said. "They have pushed me to be the player who I am today. When I visited the campus, I felt very welcomed. I enjoyed my time with the other players." 
Bluefield State University is located in Bluefield, West Virginia, with an enrollment of 1,246 students. The university is a member of the Division II level of the National Collegiate Athletic Association (NCAA), primarily competing as an NCAA D-II Independent.
On December 8, 2022, Bluefield State got enough votes to gain entry into the Central Intercollegiate Athletic Association (CIAA), thus re-joining the league after nearly 70 years, beginning the 2023–24 academic year.
This past fall, the Bluefield State volleyball team claimed the 2022 USCAA Division I Championship.
Hill's high school coach, Karen Adams, sang her senior's praises.
"While her stats are impressive, the team will most miss her leadership on and off the court," Adams said. "Karlee is the type of player every coach wants She will do and has done anything and everything asked of her, putting the team as the number one priority at all times.
"Karlee knows that getting to this level takes putting work in and she is her own biggest critic," Adams said. "She is always looking for ways to improve her game. Karlee will be a great addition to Bluefield."
This past season, Hill was named to the first-team all-Three Rivers District and second-team all-Region C volleyball team. 
Hill has set her goals high to improve and get as much playing time as she can. "I always work hard to improve myself. I push myself to be the best I can be," she said. "I would love to get a lot of playing time ,but being a freshman can be hard at getting that. Despite the odds, I am still going to go all out. I want to leave it all on the court."
At Bluefield State, Hill plans to major in social science with a minor in psychology.