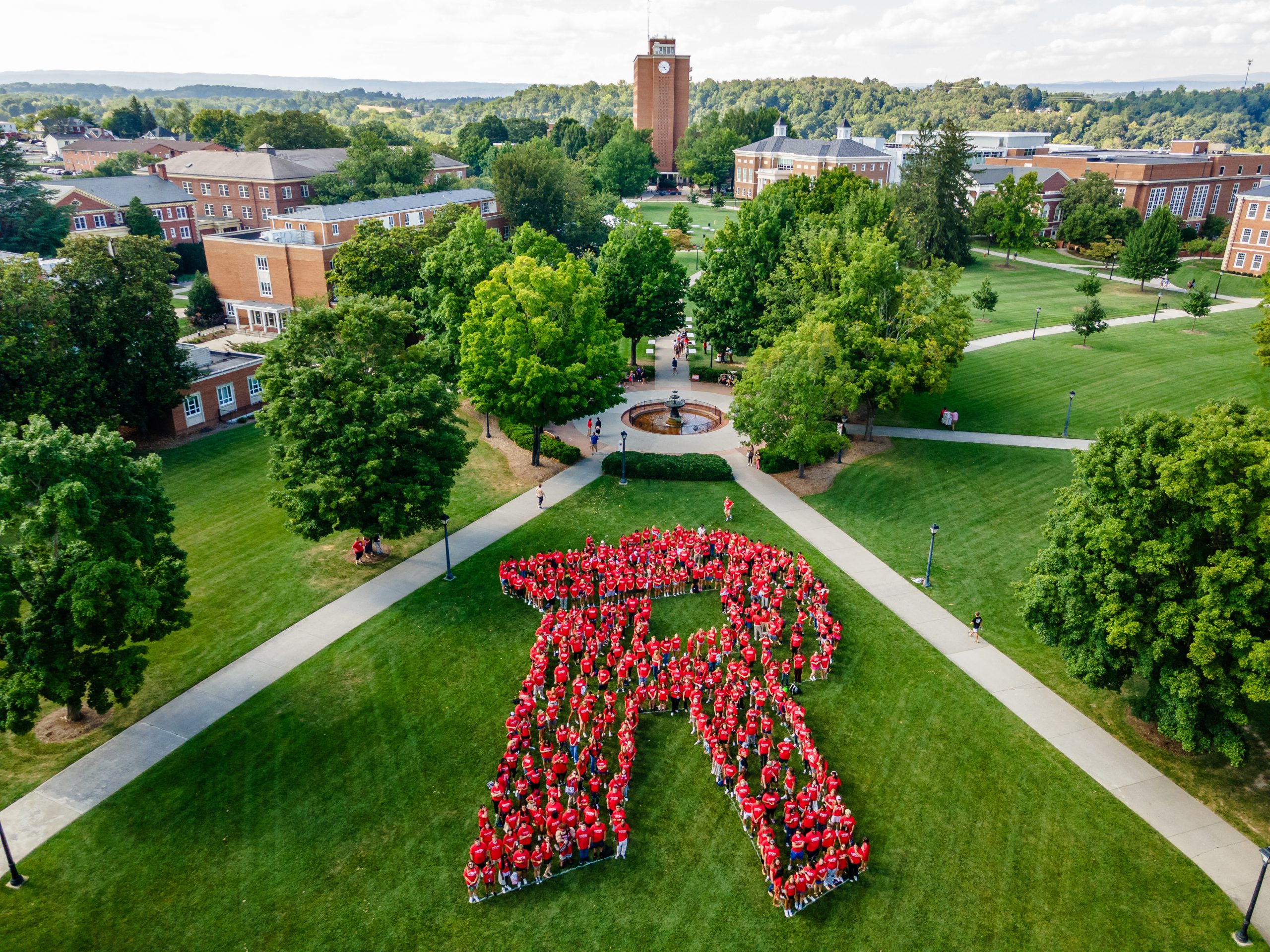 RADFORD – Radford University's reputation for academic excellence reaches new heights as the Class of 2027 achieves a remarkable milestone: attaining the highest GPA in the university's history.
This class had an average high school GPA of 3.47 on a 4.0 scale, an increase from the 3.41 average GPA of last year's class.
This accomplishment is accompanied by a surge in retention rates, painting a picture of an academic community that is not only attracting top students but also nurturing an environment where they can thrive.
"High-achieving students are selecting Radford University as they learn of the rich learning environment that we offer," said President Bret Danilowicz. "The university has seen significant growth within our Honors College, a living-learning community that has reached its largest total headcount this fall by enrolling a record-setting new student cohort. High-performing students are also attracted to our widely available research experiences, which are typically only offered to graduate students at other institutions. And in recent years, top students have been offered distinguished scholarship awards, making a Radford University degree more affordable for excellent students."
Among these exceptional students is Alexis Perkins, a former valedictorian from Lakeland High School in Suffolk, Virginia, who embodies the spirit of achievement and ambition that defines this freshman class. Her decision to attend Radford University was fueled by a genuine connection to the campus atmosphere and a deep appreciation for the uplifting environment it offers.
"I chose this college because I fell in love with the campus, and the environment seemed very positive and uplifting. I felt like a perfect fit at that school," she shared with the Suffolk News-Herald earlier this month. "I also fell in love with Radford's nursing program and decided that that's what I wanted to commit to."
Students like Perkins shine as examples of ambition and achievement. The Class of 2027 cements its place in Radford University's history as the institution stands ready to continue its legacy of excellence. The exceptional academic performance, paired with the increased retention rates, serves as inspiration for all members of the university community.
Justin Ward for Radford University