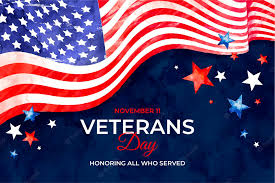 New River Community College Veterans Office will host a Veterans Day Ceremony on Friday, Nov. 11 at 11 a.m. The event will be held on the NRCC campus in Dublin in Edwards Hall, Room 117. 
The program will include presentation of the colors and retiring of the flags by the Pulaski County High School Color Guard. Music will be provided by the Pulaski County High School Freshmen Chorus under the direction of Angela Talbert.
Military veterans Dr. Don Stowers, NRCC Veterans Officer; Ryan Adams, NRCC Veterans and Dependents Student Services Advisor; and Dr. Peter Anderson, NRCC Vice President of Instruction and Student Services, will represent NRCC during the ceremony.  
Local Army veteran Jeff Bain, former school board member, real estate appraiser, and United States Army and Vietnam Veteran, will be the featured keynote speaker. Bain attended Ferrum College before being called to serve a three-year tour with the Army in Vietnam.
After serving with a helicopter gunship unit during the Vietnam War, he returned home and completed his education at Radford University while working full time in banking, a career he continued for many years. Bain has served on the Pulaski County School Board, the Pulaski County Industrial Development Authority, and the Pulaski County Planning Commission. He also served as the first chief of the Snowville Fire Department. 
The ceremony is free and open to NRCC students, faculty, staff and the public.  A reception with light refreshments will follow the ceremony. For more information call the NRCC Veterans Office at (540)674-3693 or (540) 674-3600 ext. 4433 or email veterans@nr.edu.