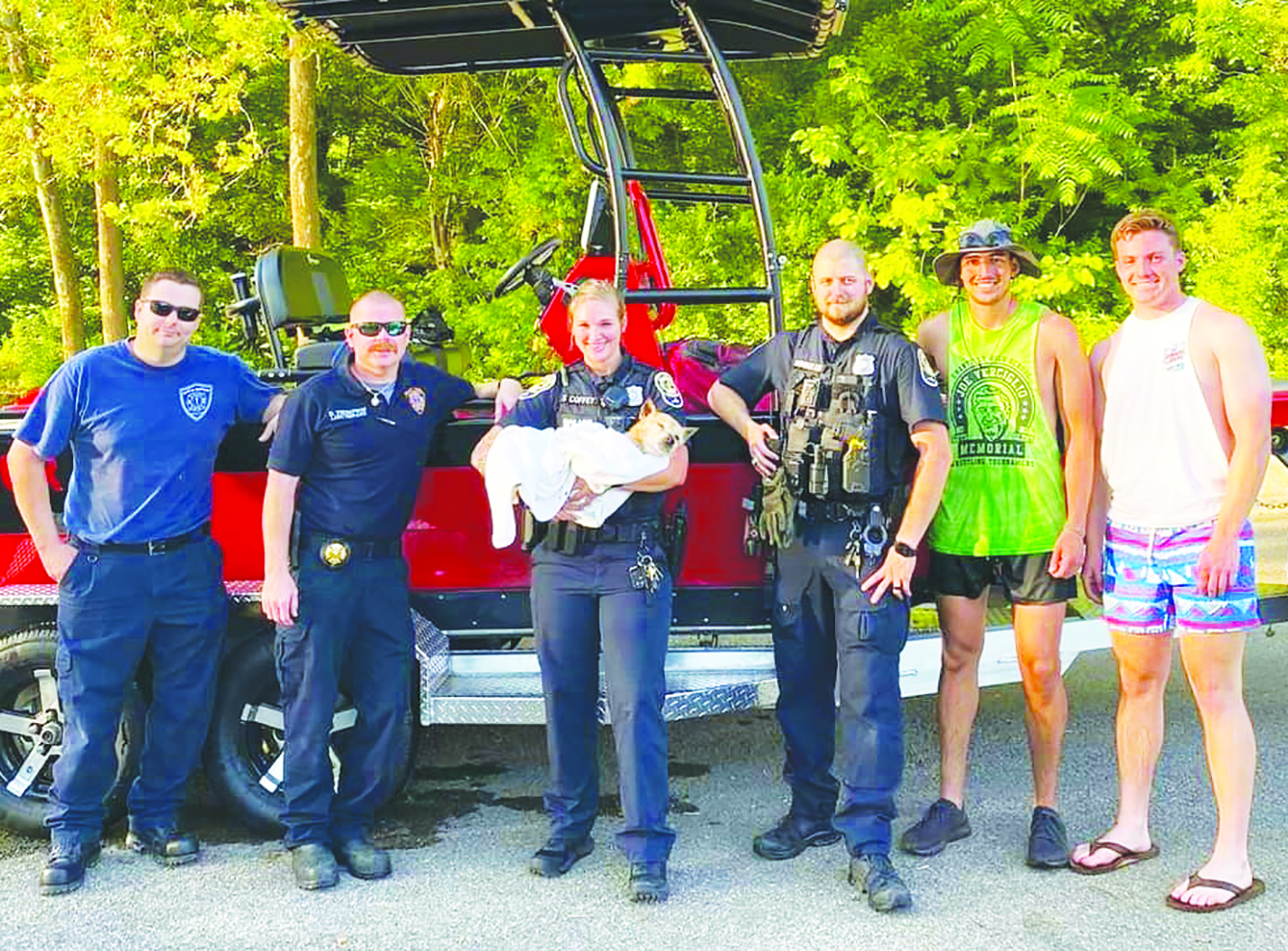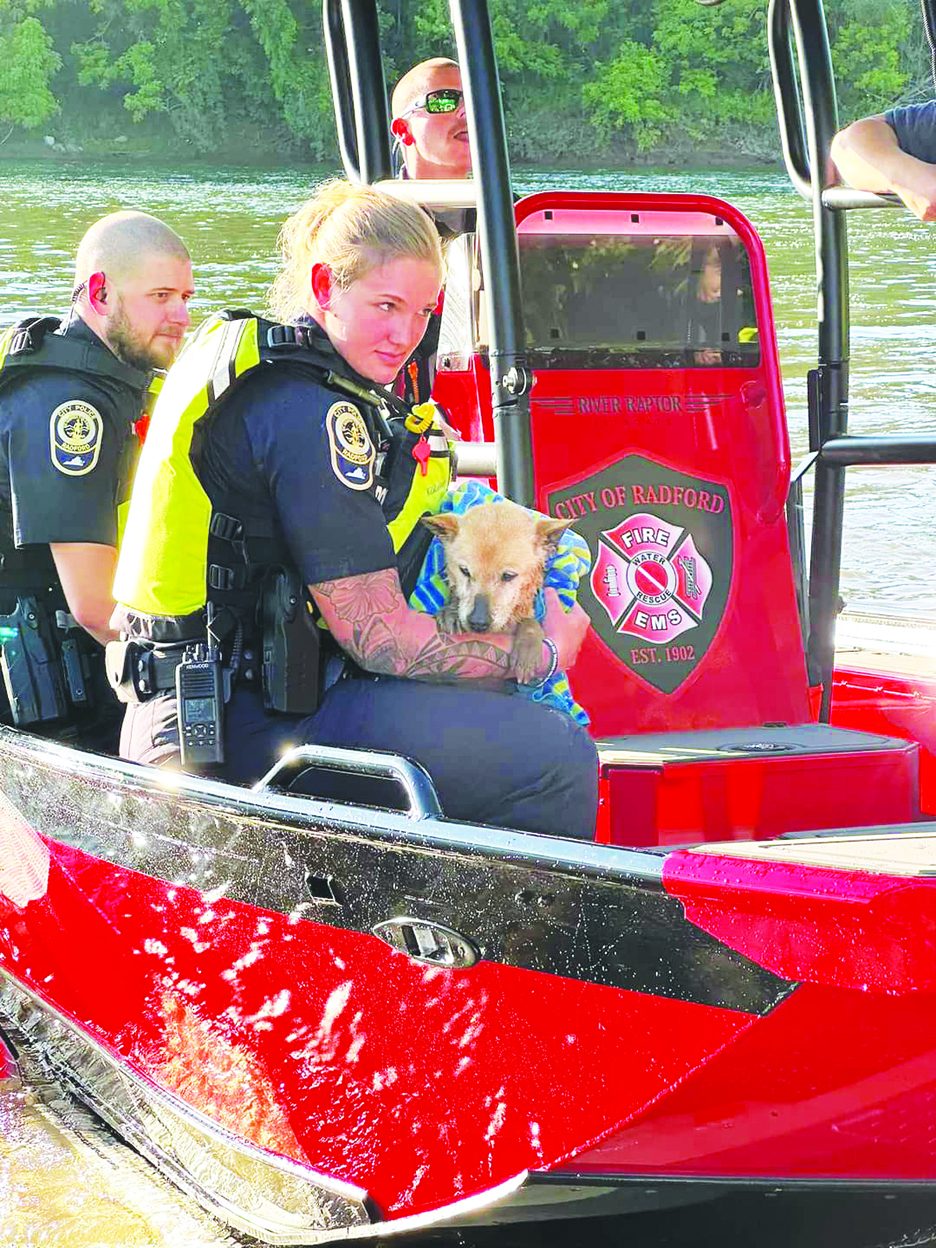 Photos courtesy of the Radford City Police Department
Heather Bell
RADFORD – Radford's swift water rescue team sprang into action recently to save a life, but this time it was a four-legged furry friend whose life was saved.
The Radford Fire-EMS and Police departments were summoned to the New River Near Dudley's Landing to answer a call about a dog in distress on Friday.
"In this profession you never know what the next call will be," the Radford City Police Department posted on social media on Friday. "Today, a couple of citizens were boating down the New River and saw a dog in the river that was in distress. They called and notified dispatch and units responded. "It was a team effort, and these amazing citizens saved a dog's life. Thank you to our officers and Radford City Fire/EMS for your response that led to fast rescue of the cold and tired pup."
The dog was taken to West End Animal Clinic where Dr. Emily Lawrence and her staff got her warmed up, fed and cared for before she was taken to the Radford Animal Shelter.
"This sweet old lady was pulled out of the New River yesterday evening," Radford Animal Shelter posted on Saturday. "She is small, around 25 pounds, may be deaf and has impaired vision. After her ordeal, she was taken to our vets, warmed up, and fed. After a wellness check, she is deemed to be ok, apart from a heart murmur."
The story has an even more happy ending, as elderly dog was reunited with her owner, who said her name is Comet and she is at least 16 years old, but may be as old as 19!