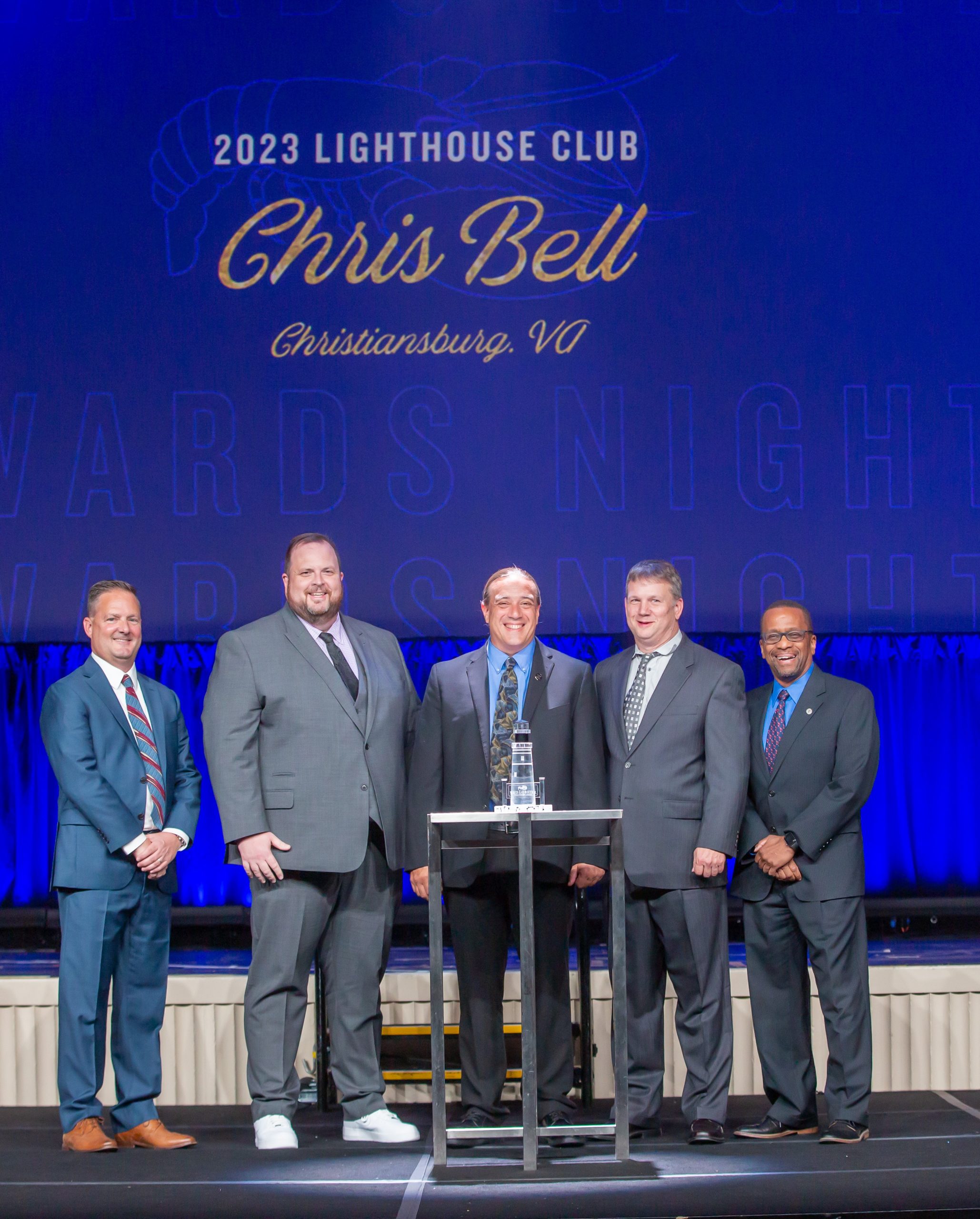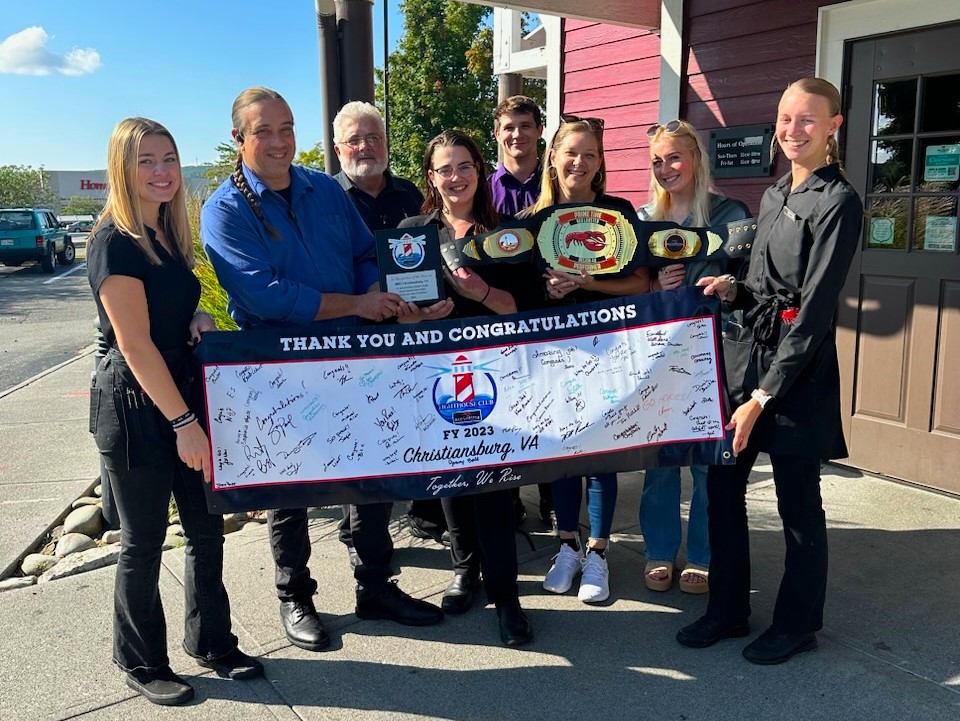 CHRISTIANSBURG – Red Lobster in Christiansburg was recently honored with the company's Lighthouse Club Award for being ranked seventh in the company out of 673 stores.
The Lighthouse Club recognizes excellence in key areas of the business, including quality, service and cleanliness; actual versus planned sales; profits and lowest guest complaints.
Chris Bell, general manager of the Christiansburg restaurant, received the award at Red Lobster's annual conference in Washington D.C. Trin Tapanya, Chief Operating Officer for Red Lobster, lauded the winning general managers for their commitment to excellence.
I'm incredibly proud to announce this year's Lighthouse Club Winners that recognize our general managers and teams for not only demonstrating but living our commitment to excellence through consistently delivering strong results and positively impacting our people and guests," said Tapanya. "Thank you for all your hard work, determination, vision and focus. It is leaders like you who make Red Lobster a special place to be."
Kyle McInturff, Director of Operations, Red Lobster, says the Christiansburg team's positive energy is inspiring.
"I am so proud of the entire team at our restaurant in Christiansburg for achieving Red Lobster's Lighthouse Award, which is the most prestigious honor the company presents at the restaurant level," said McInturff. "Seeing the positive energy the team produces inside the restaurant as well as the passion they put into both their wonderful food and guest service translate into such high recognition is very inspiring. Working with this team has been one of the great joys of my career."
Bell has been general manager of the Christiansburg location for the past two years. He said the award is the result of a team effort and a commitment to make each day better than the one before.
"The success of the Christiansburg Red Lobster is the result of an enormous team effort and I'm honored and humbled to lead such a talented and dedicated team," he said. "The strides made over the past couple of years in food quality and guest service have been monumental. Every crew member is committed to a better performance each day than the previous one and the incremental progress toward excellence has been rewarded with loyalty from our guests."
"The pride we take in the job we do and the products we serve is what has led to the growth of this store and the crew is dedicated and driven to continually improve," Bell continued. "We feel that we have not yet reached our apex and work every day to try to reach out to every part of our community and won't rest until we make Red Lobster fans of them all. I am so deeply grateful to all of our guests for the support they have given us and to all the hard-working team members that have become beloved family members to me, and I look forward to sharing ever greater successes with them over time."
Red Lobster Christiansburg has been open for more than 25 years and is located at 75 Pepper's Ferry Rd. NW.
Radford News Journal staff report