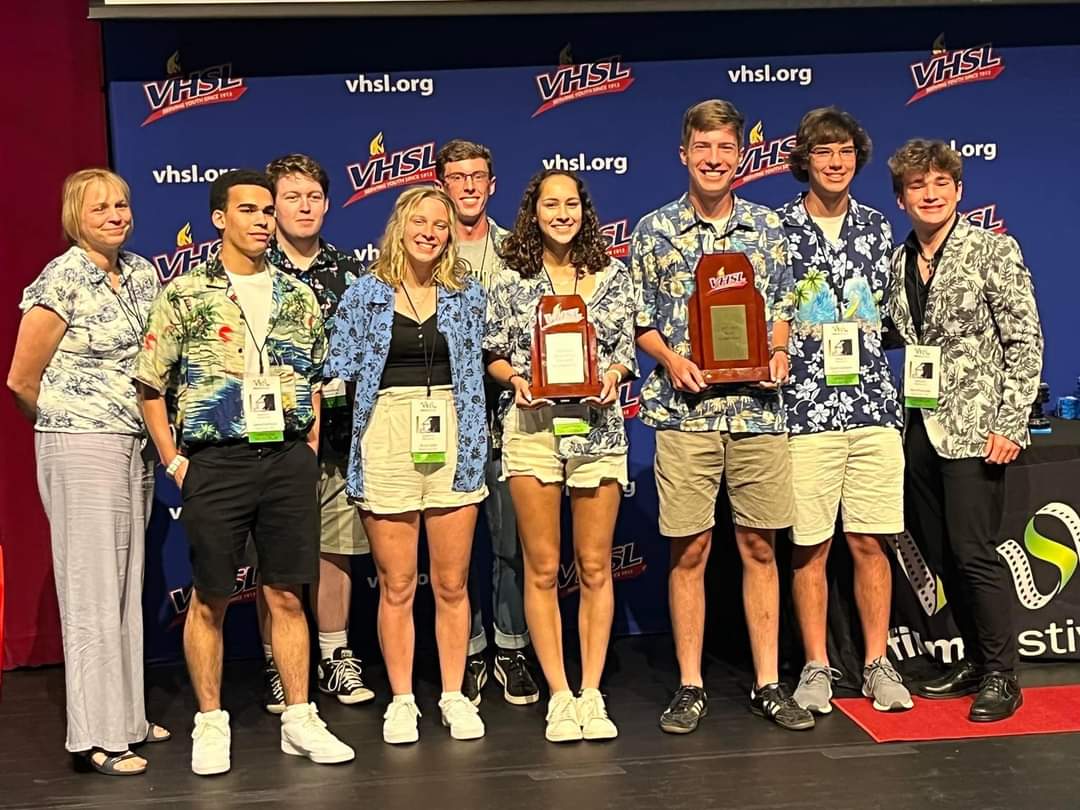 CHARLOTTESVILLE — Radford High School has won the 2021-22 National Guard Cup for academics presented by the Virginia Army National Guard for the fifth time in Class 2 competition.
First awarded in 1990, the cup represents 33 seasons of excellence with six Cups awarded for academic activities and athletics in each of the Virginia High School League's six enrollment classifications.  
A points system determines the winners based on overall performance in VHSL state championship competitions. In addition, schools earn academic activity points for outstanding participation in magazine, newsmagazine, newspaper, online news, yearbook, broadcasting, theater, scholastic bowl, forensics, debate, creative writing, and film festival.
For the five academic activities involving team champions — scholastic bowl, creative writing, debate, theater, forensics, and robotics — points are awarded on the following basis: first place, 50; second place, 45; third place, 40; fourth place, 35; fifth place, 30; sixth place, 25; seventh place, 20; and eighth place, 15
Scoring for publications is based on the ranking earned in the VHSL's evaluation service: Trophy Class, 35; First Place, 20; Second Place, 5.
Radford's points came from 90 points for the film festival, 50 for Scholastic Bowl, 50 for forensics, and five points for yearbook.