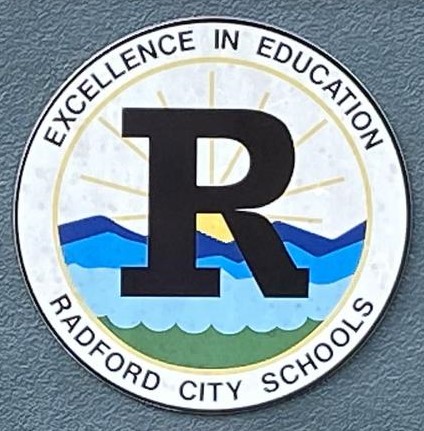 RADFORD – School has begun at all Radford City Public Schools for the 2023-24 school year.
School officials are alerting families that all students can eat breakfast and lunch for free this year, and making families aware the bus schedules are still being updated daily as ridership has increased. They are also making the public aware that passing a stopped school bus is against the law.
"RCPS would like to thank the RCPS school community for their patience and understanding as we open the 2023-2024 school year and adjust to new routines, new school schedules, and new expectations," school officials announced. 
"Bus routes are being updated daily," the announcement continued. "Ridership continues to increase, creating more routes and longer travel time. We are hopeful that as the routes become more consistent, our families will have a more predictable bus pick up and drop off time. Your patience is always appreciated as we work through transportation issues."
If you need to register your child for school transportation, please contact the RCPS Transportation Department at 540-731-3647, ext.3225.
"Please remember that passing a stopped school bus, in which the bus is stopped on any highway, private road or school driveway for the purpose of taking on or discharging children, in Virginia is a form of reckless driving and is a crime," RCPS announced. "A conviction will remain on a driver's permanent criminal record and cannot be expunged."
Free lunch and breakfast are available to all students because Radford City Public Schools is participating in the USDA's Community Eligibility Provision (CEP) for the 23-24 school year. The Community Eligibility Provision (CEP) is a non-pricing meal service option for schools and school districts in low-income areas.
"Students attending Radford City Public Schools will be provided a nutritious meal for breakfast and lunch each day at no charge to the household," RCPS announced. "Households will not be required to submit a meal application form to receive meals at no charge. Students who wish to purchase extra food choices will need to pay for those as they are in addition to the meals falling within the CEP."
Please contact a building administrator or RCPS Director of Nutrition Connie Wood (540-731-3647, ext. 3220) at the central office with questions. 
The 2023-24 school calendar, arrival and dismissal times and other information is available on the RCPS newly updated website at www.rcps.org.
Radford News Journal staff report