Photos by Bryant Altizer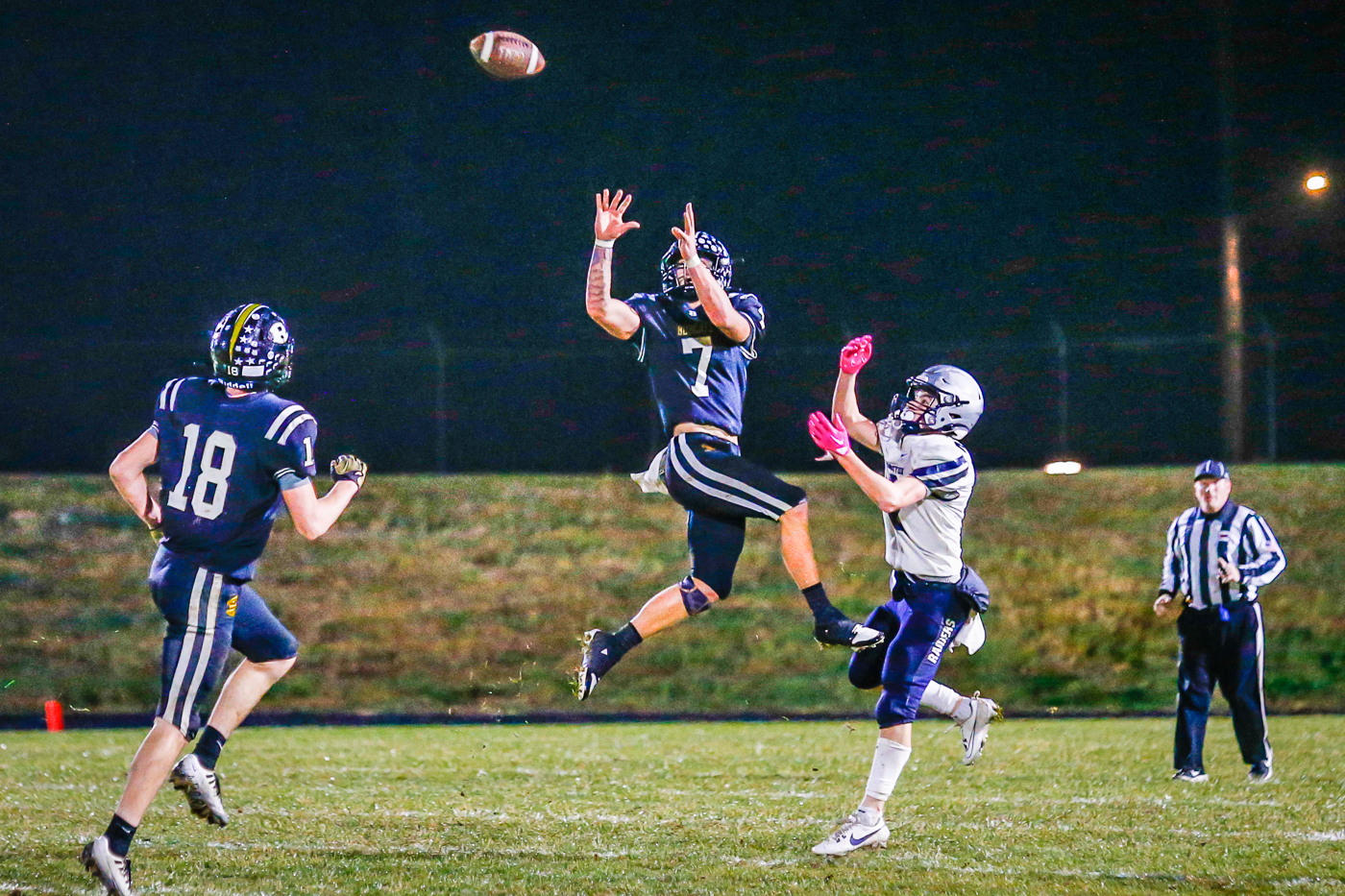 Radford's J.D. Grubb picks up rushing yards around the right side of the line against Appomattox.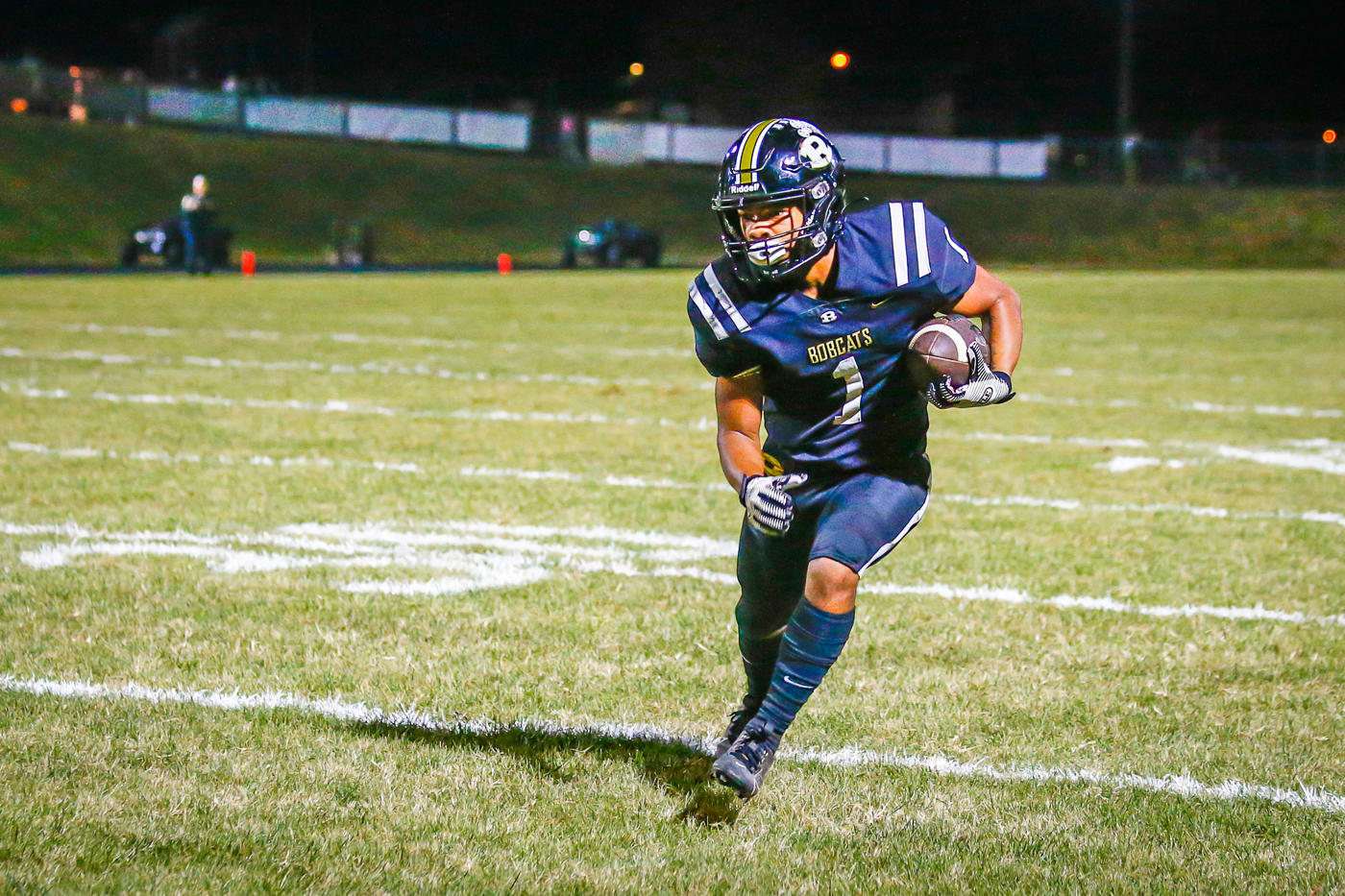 Sincere Taylor races toward the sideline to pick up extra yards after a pass reception.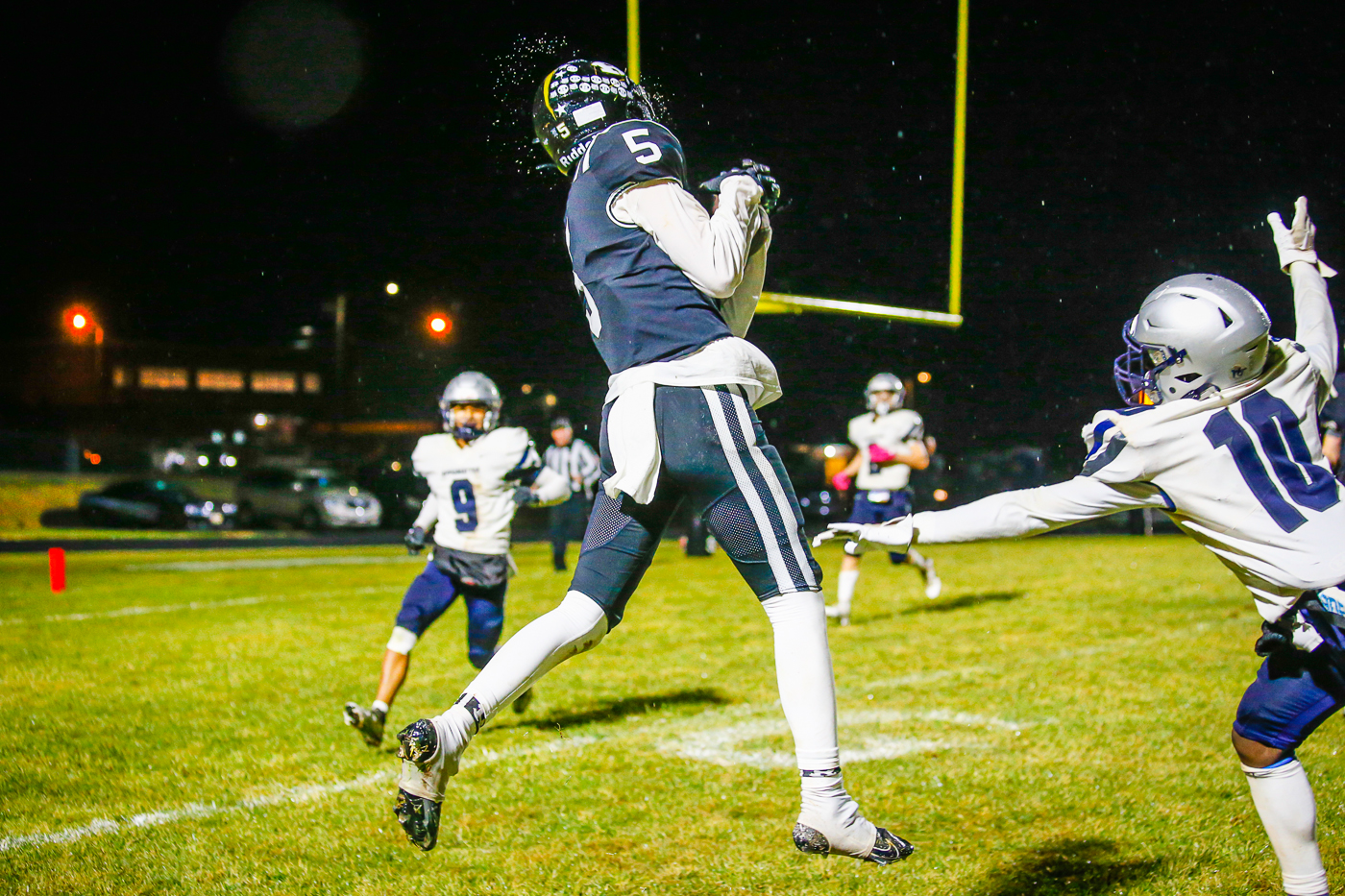 Luke Woodard hauls in a pass reception near the goal line as Radford downed Appomattox.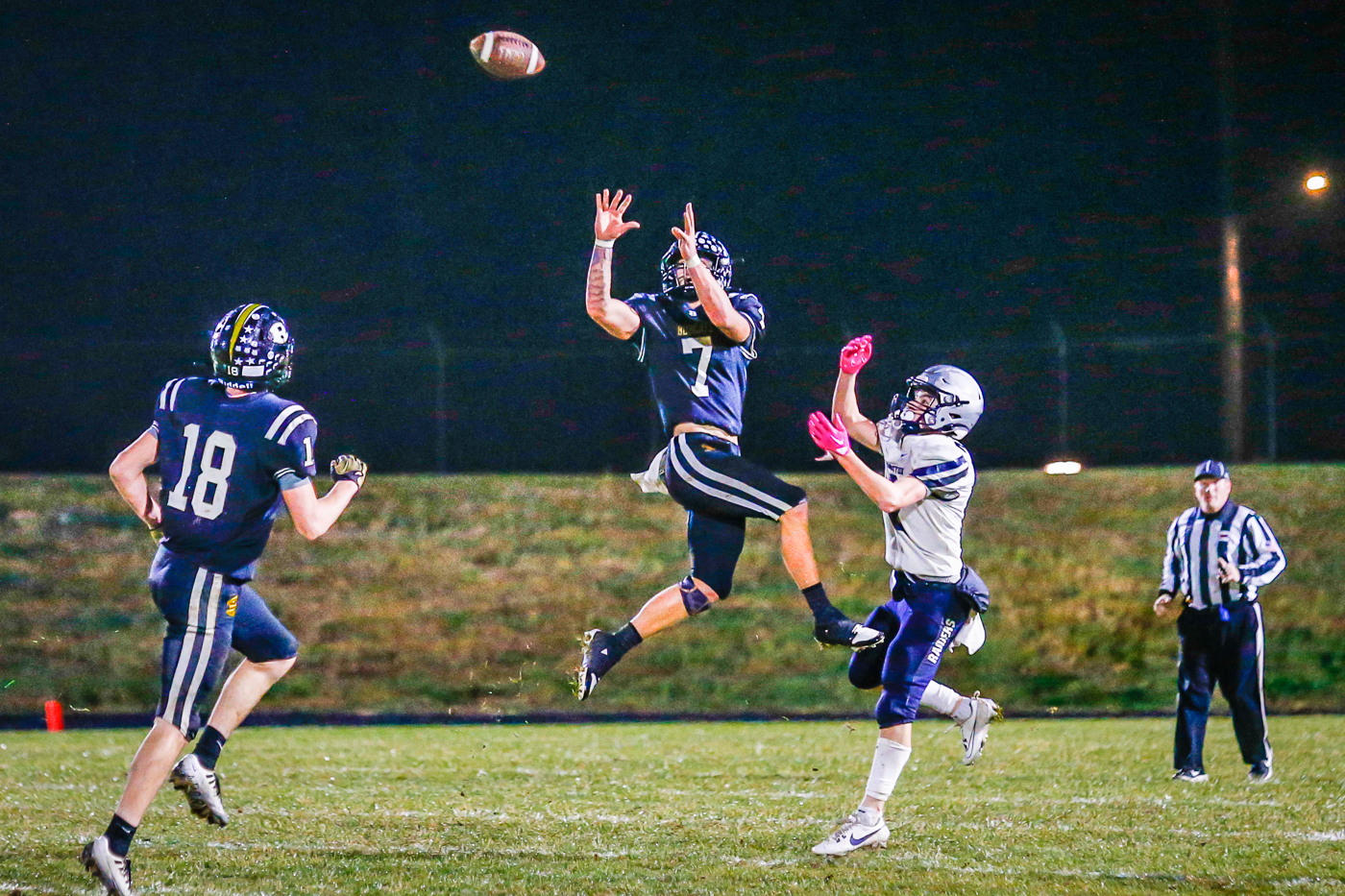 Landen Clark goes up to intercept a Raiders pass and returns it down the field for a touchdown. Clark had two interceptions for the Radford defense.