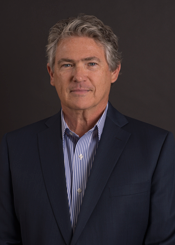 Radford Professor of History Richard Straw recently spoke at the Appalachian Policy Summit March 23-25 in Washington, D.C., offering insight into the history of the idea of Appalachia.
Sponsored by the American Enterprise Institute's Academic Programs division, the purpose of the summit was to gather Appalachians and leading scholars to discuss current issues facing the region. The participants covered topics including Appalachian history, rebuilding small towns and rural areas, the opioid crisis, workforce development and telling the stories of forgotten places.
Straw was one of a handful of faculty and students from 17 regional universities and colleges who were invited to participate in the three-day summit.
Radford University