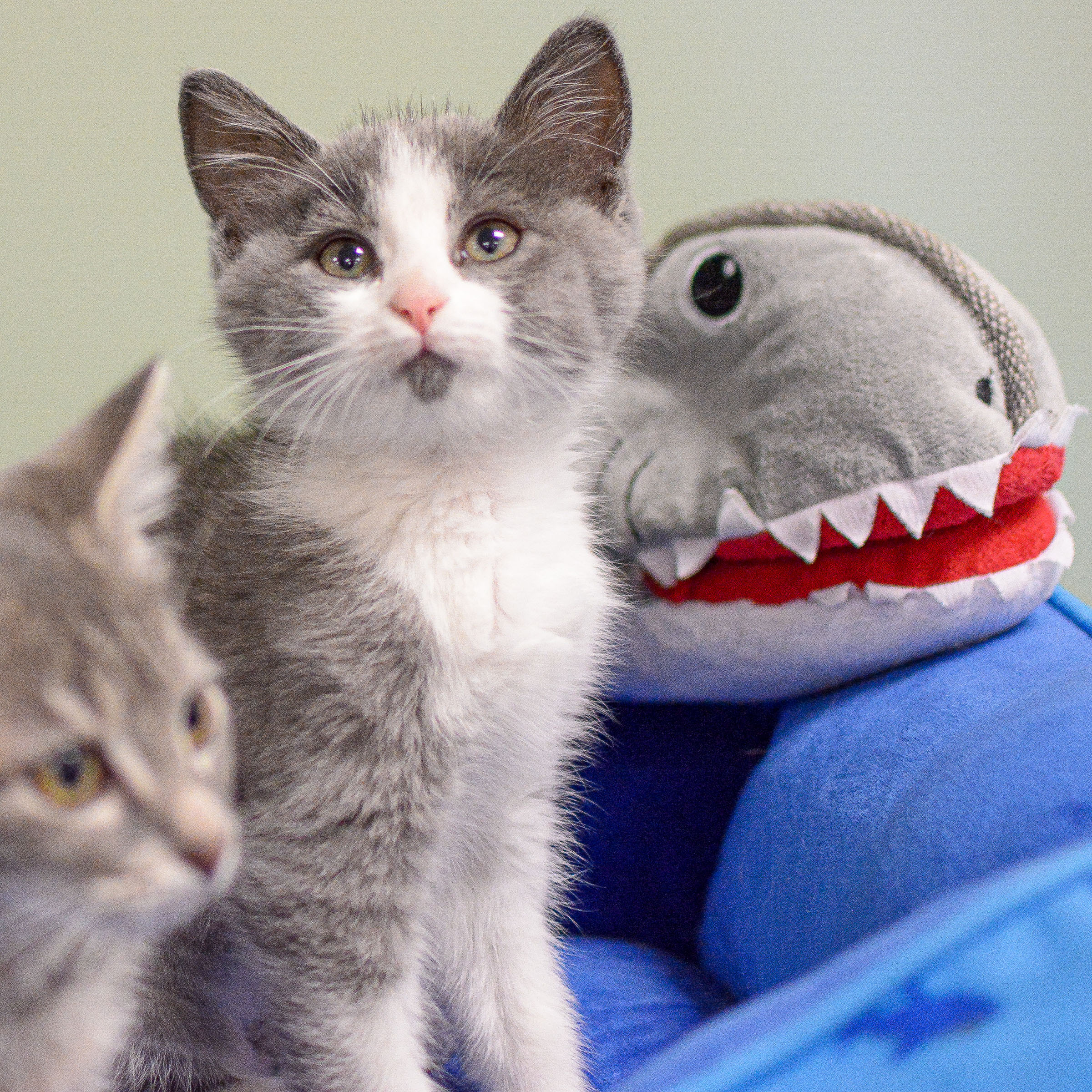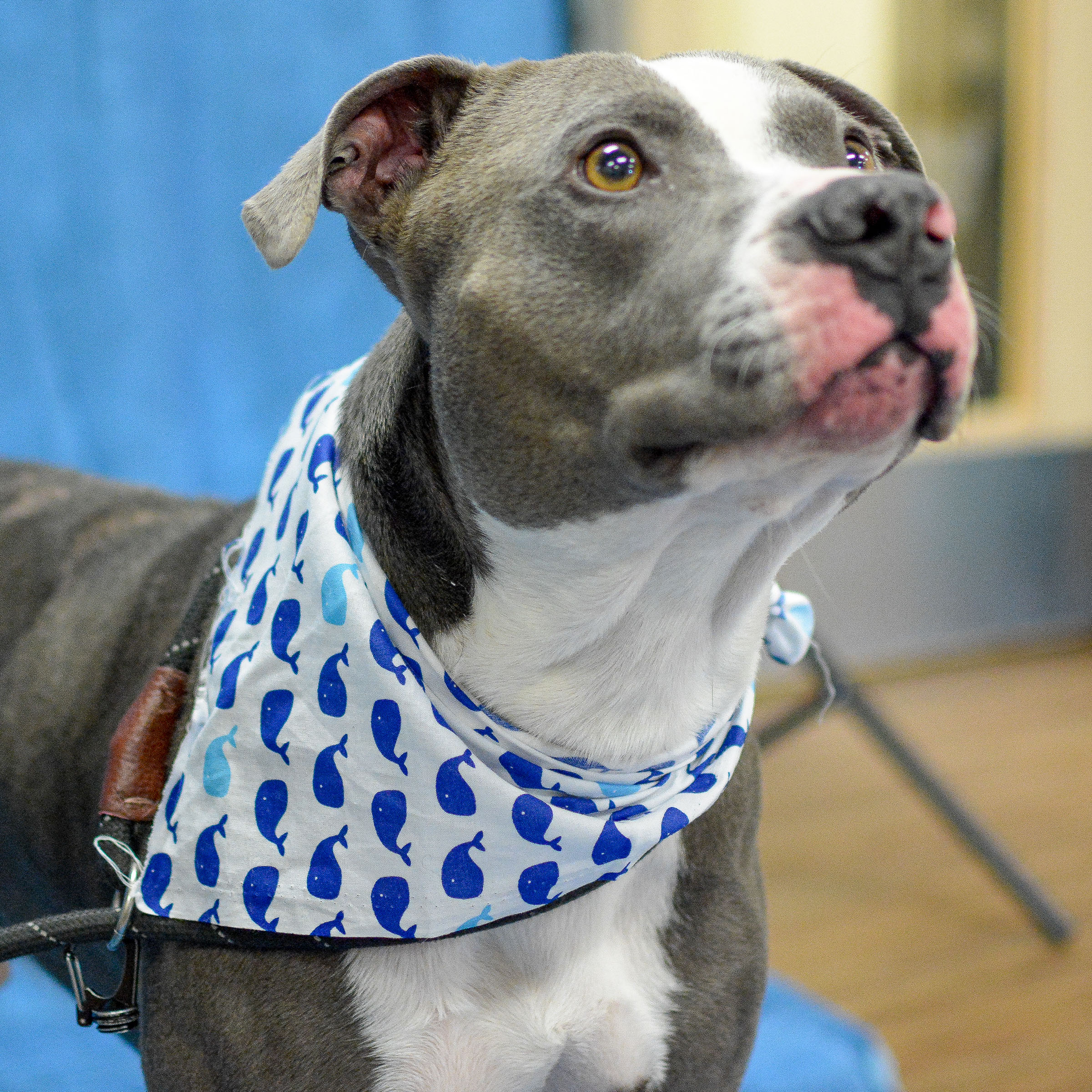 Hugo is a lovable SharkDog who is ready to dive into a new home. He has a serene personality and is friendly and sweet. He enjoys meeting landlubbers who will give him hugs and affection. Stop by the Animal Care and Adoption Center to meet this very good boy.
SharkCat Cotton would love to set anchor in a home with fellow SharkKitties. She enjoys their company as well as batting around toys. Cotton's favorite activity is watching re-runs of The Undersea World of Shark Cousteau.
These pets and many others are available for adoption at the Montgomery County Animal Care and Adoption Center, 480 Cinnabar Rd., Christiansburg. Phone: (540) 382-5795.