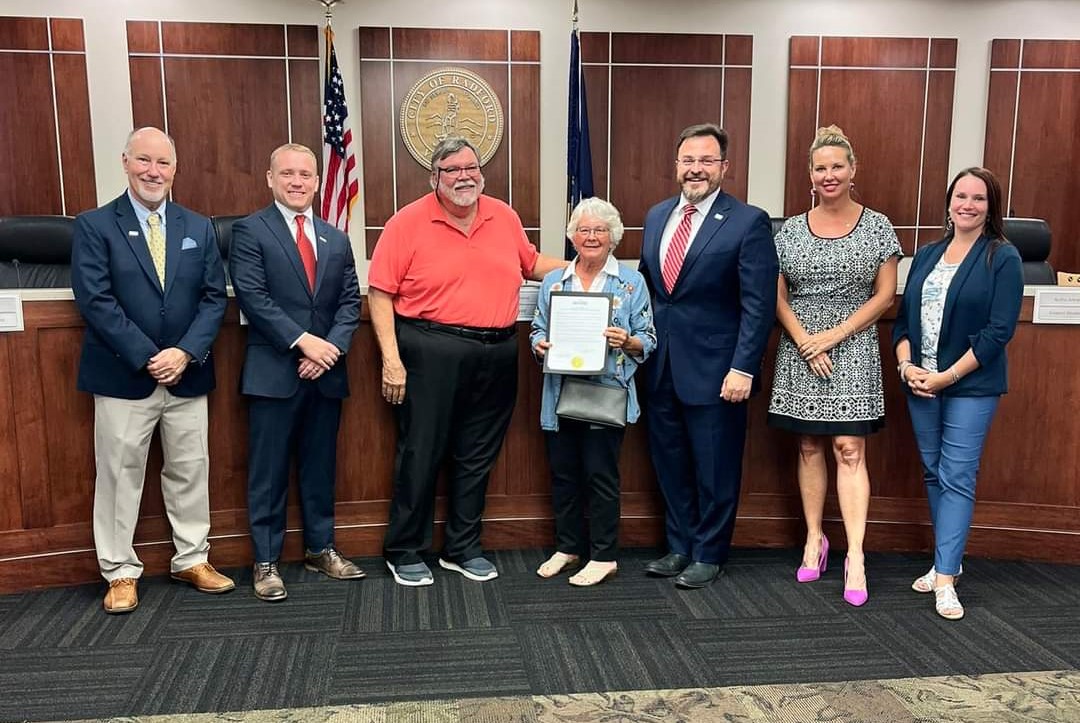 Heather Bell
RADFORD – Longtime Radford volunteer Peggy Huber has been honored with the Robert Allen Hall Humanitarian Service-Above Self Citizenship Award.
Huber was recently presented the award by Radford City Council.
"The City of Radford wishes to recognize and honor Peggy Huber for her dedication and service to beautifying Radford," states the resolution in her honor. "Peggy has been volunteer gardening throughout the city for over 35 years, as well as serving on the Beautification Commission. Peggy has also served Radford as an educator in the classroom, but also in the community. Her smiling face can be seen in various flowerbeds throughout the city and she is always willing to lend a planting tip or two."
"Peggy feels as though she was born with dirt in her blood and gardening and that is how she can contribute to Radford, and Peggy's plantings and designs grow year after year, brightening up the community," council added.
The Robert Allen Hall Humanitarian Service-Above Self Citizenship Award is named for the late Allen "Big Al" Hall, who dedicated much of his time volunteering for different endeavors in the City of Radford and was known as the number one Bobcat fan.
The award "recognizes unsung heroes that contribute to make the City of Radford a better place. A humanitarian is recognized as one who extends benevolence and kindness, by putting others before one's self," according to the resolution.