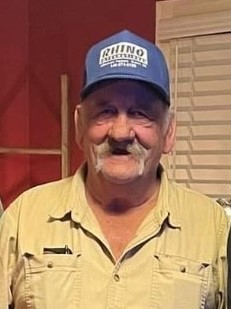 David Ricky Owens, Sr., 70, passed away Tuesday, Feb. 21, 2023, at his home in Radford. 
He was preceded in death by his parents, David and Dorothy Owens; his wife, Doris R. Owens; brothers, Eldon, Richard and Earnest Owens; and sister, Margaret Viers.
Survivors include his sons and daughters-in-law, David, Jr. and Melissa Owens, and Brian and Courtney Owens; special daughter, Robin Hopkins; grandchildren, Allison, Annalee, Andrew, Maggie, Kashton, Tayten, Hunter and Bailee; brother and sister-in-law, Freddie and Diana Owens; sister and brother-in-law, Shirley and Tommy Weaver; sister-in-law, Margaret "Peggy" Owens; many nieces and nephews, and other relatives and friends.
Funeral services will be held at 11 a.m. on Saturday, Feb. 25, 2023 at the Mullins Funeral Home in Radford with Rev. Frankie Graham officiating. Interment will follow in Highland Memory Gardens in Dublin.
The family received friends on Friday evening at the funeral home. The Owens family is in the care of Mullins Funeral Home and Crematory in Radford.