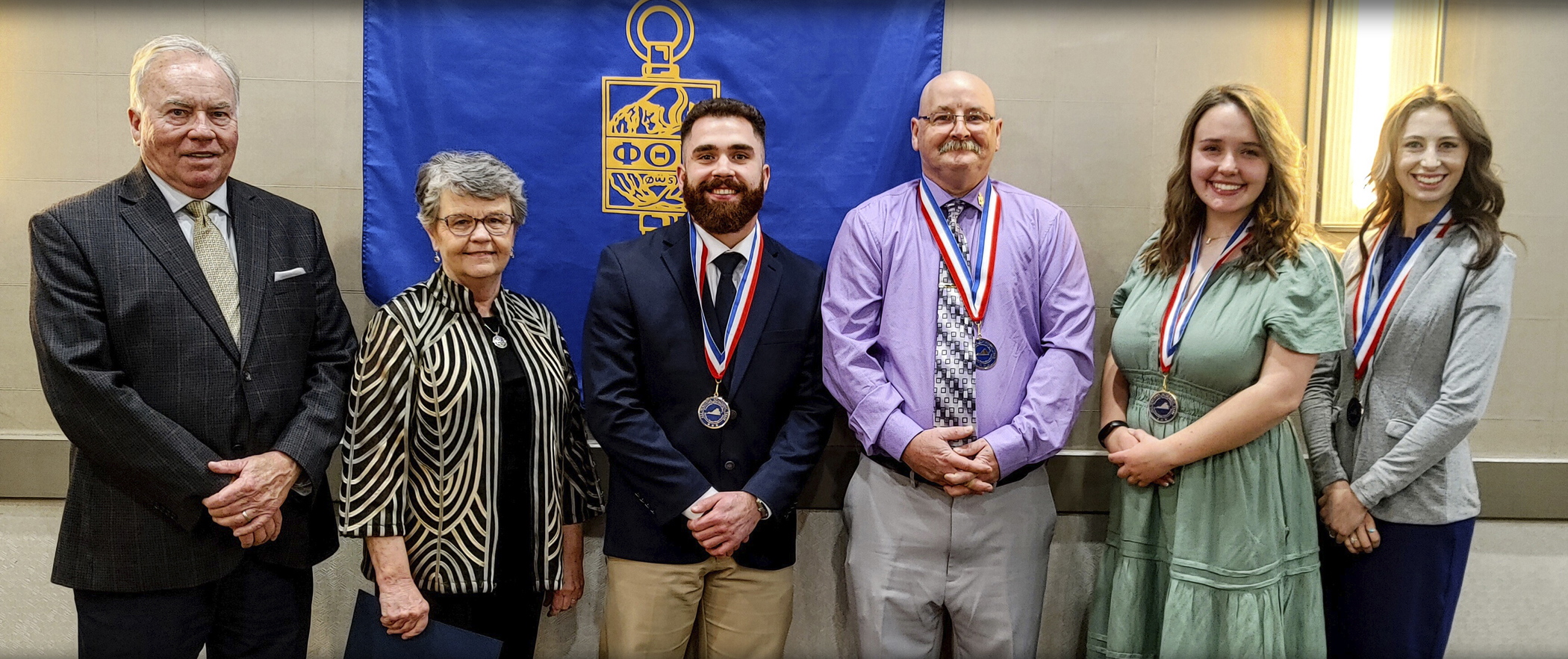 New River Community College (NRCC) student Addison Levy has been named to the Phi Theta Kappa (PTK) Top Ten 2022 All-Virginia Academic Team.
Three other NRCC students were nominated for the PTK 2022 All-Virginia Academic Team and New Century Workforce Scholars:Dylon Leonard, Abigail Ridpath, and Daniel Irwin.
Levy completed her coursework at NRCC in December 2021 and graduated from NRCC in May 2022 with an associate degree in business administration.  While at NRCC, she was a member of PTK.  She plans to transfer to Liberty University to earn a bachelor's degree in business administration with a focus in music business online. A gifted musician, throughout high school and college, Levy has used her passion for traditional Appalachian music to perform, entertain, and teach music. She will continue to work as a full-time musician through school and pursue all avenues of the music world once she graduates. 
Leonard studied instrumentation and control automation at NRCC and plans to work at R.J. Reynolds immediately after graduation.  He was named the 2022 Outstanding Student in Instrumentation and Control Automation Technology. Ridpath earned an associate degree in general studies at NRCC and plans to transfer to Radford University to pursue a degree in writing. She was an ACCE scholar and earned the 2022 Outstanding Student in English award.  Irwin studied medical office administrative support and medical coding at NRCC and plans to continue his education at NRCC.
Students from across the state were recognized by Virginia's Community Colleges at an awards luncheon in Richmond.
The Top Ten All-Virginia Academic Team consists of those members of the All-Virginia Academic Team achieving the highest rating in the international program sponsored by PTK, USA Today, and the American Association of Community Colleges. 
Phi Theta Kappa is an international honor society of two-year colleges and academic programs, particularly state colleges and community colleges, and the organization's mission is to recognize academic achievement of college students and to provide opportunities for them to grow as scholars and leaders.
To become a member of the Omega Eta chapter of PTK at NRCC, students must currently be enrolled at NRCC, have a minimum 3.2 cumulative grade point average, completed at least 12 non-developmental credits at NRCC. For more information on PTK at NRCC, contact faculty sponsor Brian Clark at bclark@nr.edu.