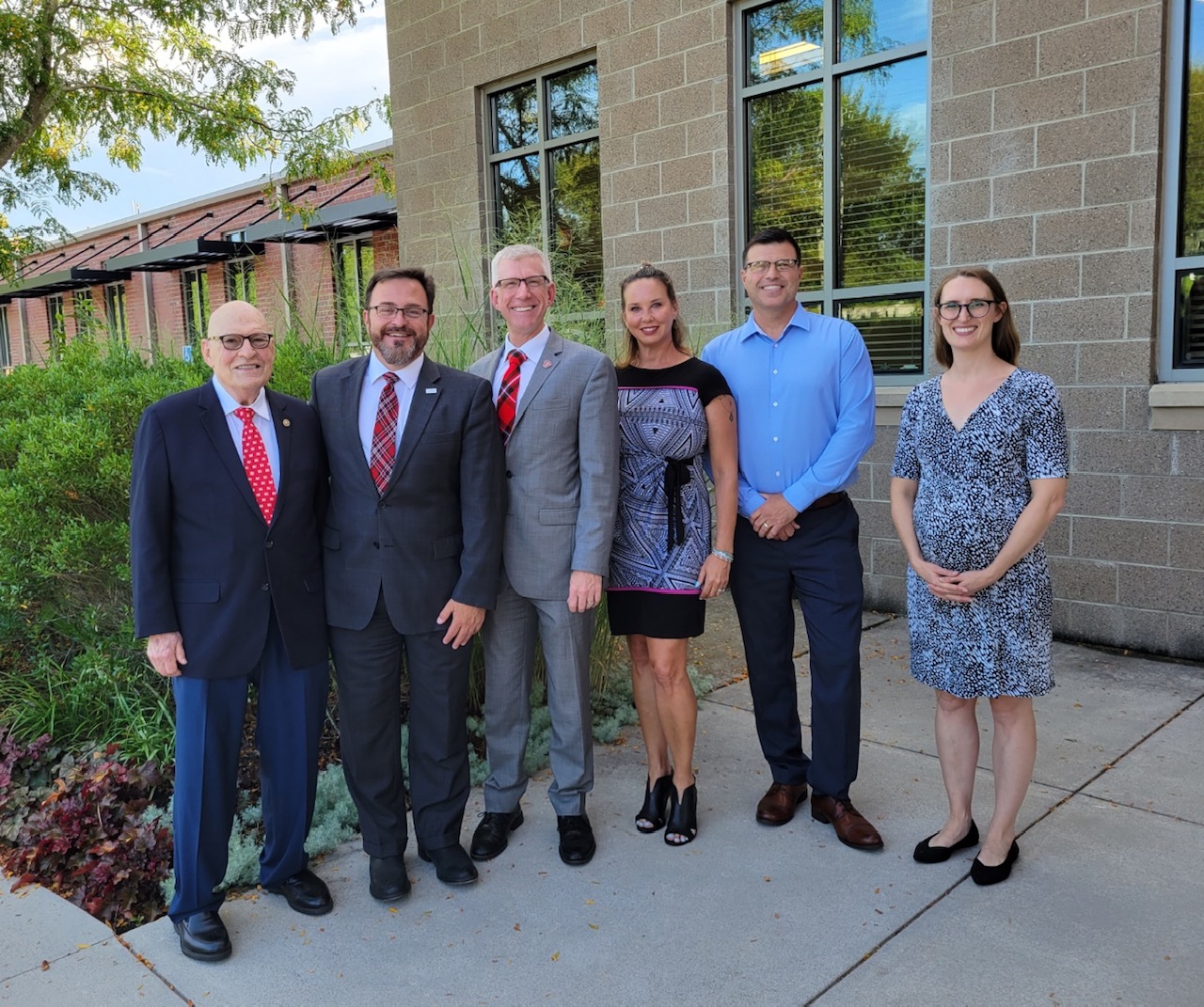 By Heather Bell
RADFORD – The Radford City Council officially welcomed Radford University President Bret Danilowicz to the city on Monday with a reception held prior to the council meeting and remarks by Danilowicz during the meeting.
Danilowicz, who officially began his role as the eighth president of Radford University on July 1, most recently served as provost and vice president for academic affairs at Florida Atlantic University before coming to Radford.
On Monday, Danilowicz said he has enjoyed a return to small-town living since his move to Radford and thinks a strong cooperative relationship between the city and the university is imperative to the success of both, particularly in the area of economic development.
"I'm very interested in economic development," he said. "Every chance we get to use a state dollar to not only educate our students but to also use that same dollar to leverage it to increase the economic development of the area is a dollar better spent.
"The types of partnerships that are possible between us are really limitless," he said, mentioning, for example, an amphitheater project that has been in the comprehensive plan for both the city and the university for years.
"What's good for the university is also good for the city," he said, as an increase in students and more alumni returning to Radford helps increase economic development.
"It's about community, it's about stretching our dollars so it's best for both of us, and it's about making the best university and city partnership that we can," he said.
According to RU, Danilowicz earned a doctor of philosophy degree in zoology from Duke University, a master of business administration from Georgia Southern University, a master of arts in education leadership from Open University, U.K., and his bachelor of science in biology with a computer science minor from Utica College of Syracuse University. Additionally, he held two postdoctoral fellowships at the University of Windsor, Canada.
He is married to Kay Danilowicz, a pediatric speech language pathologist who has worked extensively with early intervention and school-aged children. They have four children: Torin, Brynn, Teagan, and Cullen. They co-trained a therapy dog and served as a pet therapy team at universities and in healthcare settings. They have built sets, worked backstage, and performed onstage in local theater, coached soccer, and served on non-profit and educational boards. When not at work or with the community, both enjoy exploring the outdoors, riding their horses, and spoiling their dogs, Bainne and Koda.