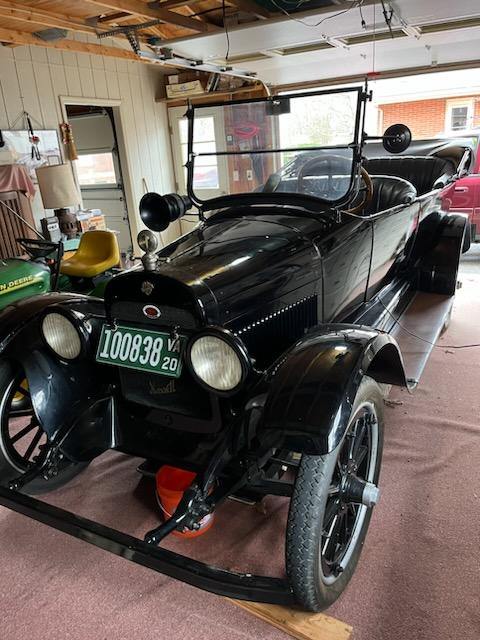 The Montgomery Museum of Art and History will present four new exhibits including the showcase piece, a fully-restored 1920 Maxwell automobile, on the lobby floor of the museum on Thursday, Feb. 2 from 5:00 p.m. to 7:00 p.m.
The museum is also hosting an open house titled, "Art x History," which will feature two new art exhibits and two new history exhibits.
The 1920 Maxwell will be on display courtesy of Jackie Shelton and her family.
Additionally, the museum will bring back an old favorite, "Lewis Miller's New River Valley."
Miller's travel-journal-style artwork and sketches offer a glimpse of New River Valley history
and stories.
Art will also shine brightly as the museum presents two local and regional artists, David Petersen and Tom Jenssen. Petersen's art exhibit, titled "Tranquility," is a display of local and distant "tranquil" places depicted in painting and photography, in color and black and white.
Jenssen's pottery exhibit, titled, "From Earth to Stone," features glazed ceramic with melted glass and painted imagery.
"We are kicking the year off with a bang as we display a wide variety of art and history in a
multitude of mediums," said Casey Jenkins, the museum's executive director. "This event will offer viewers a front-row seat at what it means to sit at the intersection of art and history in our community. You won't want to miss this."
This free community event and gathering will celebrate the art and history of the New River
Valley and will provide a chance to meet artists Petersen and Jenssen. Free wine and hors d'oeuvres will be served, and live music will be provided by award-winning Appalachian Folk
singer-songwriter Ash Devine.