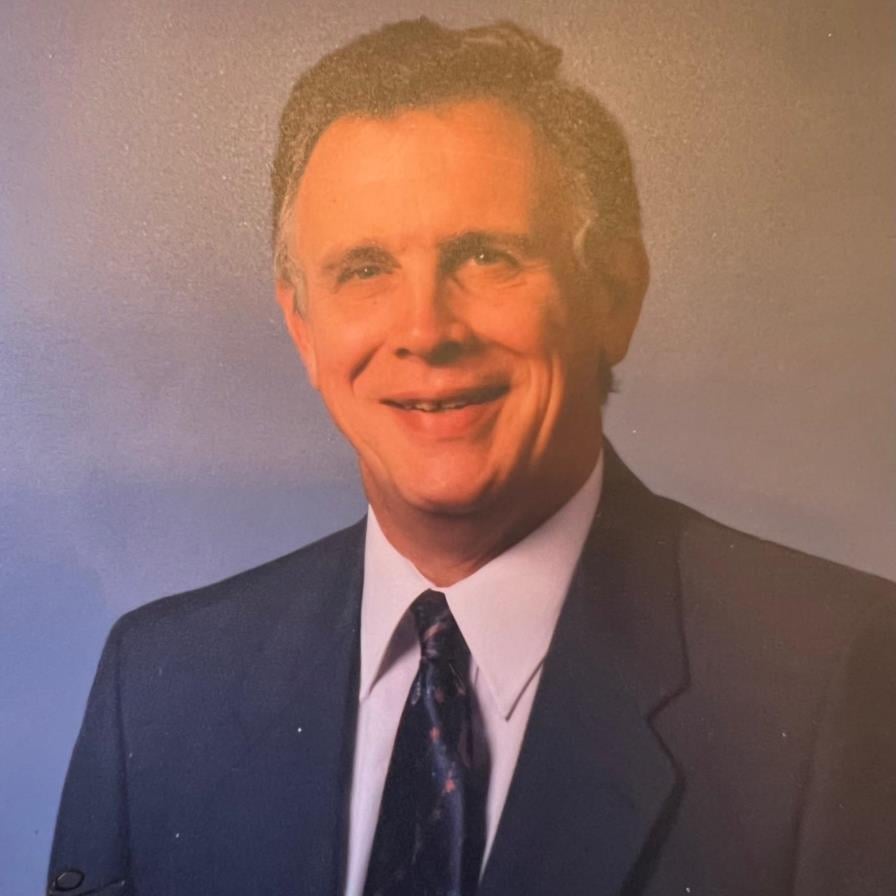 Jerome Rudisill Long, born on May 17, 1935 in Lafayette, La., passed away on July 26, 2023. 
He recently celebrated his 33rd wedding anniversary with his beloved wife, Peggy Beeken Long. Jerome's life was filled with love, accomplishments, and a dedication to helping others.
Jerome's journey in academia led him to earn a Ph.D. in physics from LSU. For 42 years, he shared his wealth of knowledge and passion for physics as a dedicated professor at Virginia Tech. He was not only an exceptional teacher but also an advisor and an inspiration to countless students, leaving an everlasting impact on their lives and careers.
Beyond his academic pursuits, Jerome was an active member of his community. He served as the Scoutmaster for Blacksburg Troop 704, where he mentored young minds and instilled values of responsibility, integrity, and compassion. His guidance extended beyond their time in the troop, as he continued to support and encourage them in their future endeavors.
Jerome found solace and joy in the great outdoors. He cherished backpacking trips, exploring the beauty of nature, and nurturing his garden. Together with Peggy, he ventured to various destinations around the world, creating cherished memories and discovering the wonders of different cultures.
Music was another passion that brought Jerome immense happiness. He lent his beautiful voice to the church choir, filling the hearts of those who heard him sing with harmony and spiritual upliftment. Jerome's love for music was a testament to his vibrant spirit and his ability to touch lives with his voice.
Jerome was a voracious reader, always seeking new knowledge and perspectives. He loved engaging in lively conversations, particularly about his favorite subject, politics. His openness to different opinions and his ability to engage in meaningful discussions made him a respected and valued voice among family and friends.
Above all, Jerome was a pillar of loyalty and selflessness. He treasured his family and was always there to offer unwavering support, guidance, and love. His devotion to his loved ones was immeasurable, and he created a home filled with warmth, laughter, and cherished memories.
Jerome Rudisill Long is survived by his wife Peggy of 33 years; sons, Christopher T. Long (wife Leslie) of Savannah, Ga., and Jeremy T. Long of West Hartford, Conn.; along with his granddaughter, Hollis A. Long of New York, N.Y.; and grandsons, Andrew C. Long of Statesboro, Ga., David C. Long of Savannah, Ga., Jacob E. Long of West Hartford, Conn.; stepsons, John E. Beeken of Cocoa Beach, Fla., Jeffrey T. Beeken (wife Wanda) of Pikeville, N.C., Jason B. Beeken (wife Melissa) of Rockledge, Fla.; three grandchildren; three great-grandchildren; and his faithful dog Maggie. His passing leaves a tremendous void in their lives, but his memory will forever be a source of strength and inspiration.
Jerome's wishes were to be cremated.  A memorial service will be announced at a later date. In lieu of flowers, Jerome would appreciate donations to St. Paul's Methodist Church in Christiansburg or another charity in his memory.
The family extends their deepest gratitude to all those who have shown their support and love during this difficult time. Your kind words, gestures, and presence have provided comfort and strength to our family.
Though our hearts ache with grief, we find solace in knowing that Jerome is now at peace, surrounded by the wonders of the universe he loved so dearly. May he rest in eternal peace, forever remembered for the extraordinary person he was.
Forever loved and never forgotten.