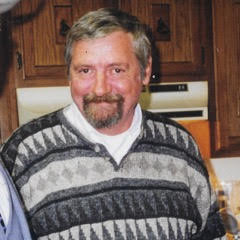 Buford Anthony Long, 74, a life-long resident of Blacksburg, went to be with the Lord on Tuesday, May 23, 2023.
He was preceded in death by his parents, Gilbert and Mary Long; his loving son, Brian Long; and two sisters, Martha and Evelyn. Buford leaves behind his loving wife of 55 years, Shirlene Long; son Robbie Long (Amanda); daughter-in-law Michelle Long; grandchildren Whitney Akers (Justin), Dana Long (Brian), Colton Long, Billy Long, and Josie Long; two great-grandsons, Connor, and Sawyer; his three sisters Janice Price, Joyce Garthrune, and Nancy Keys, and countless close friends.
Buford was born on June 9, 1948. He was a hard-working man with many talents. He started out building houses, plumbing, and doing electrical work. Years later, at age 25, he bought a backhoe from the company he was working for, soon after that he started his own business and never looked back. He did it his way! His son Robbie worked along beside him, and he contracted jobs with his other son Brian as well.
The family would like to thank all the nurses and caregivers who have helped so much in the past several weeks. Visitation will be from 10 – 11 a.m. followed by the funeral service on Tuesday, May 30, 2023, at 11 a.m. at McCoy Funeral Home in Blacksburg. He will be laid to rest on his son's farm at the Long Family Cemetery officiated by Pastor Terry Price. In lieu of flowers donations can be made to the American Cancer Society.